Shopping Cart
Your Cart is Empty
There was an error with PayPal
Click here to try again
Thank you for your business!
You should be receiving an order confirmation from Paypal shortly.
Exit Shopping Cart
Calling Scotland's 841,000 Catholics to unite as one voice
| | |
| --- | --- |
| Posted on July 30, 2015 at 11:42 AM | |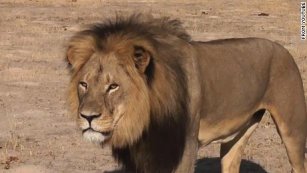 Cecil the lion.  He has been in the headlines quite a lot over the last few days and I suppose it is useful coverage for those who are against unnecessary animal cruelty.  Indeed I myself am very much against the unnecessary suffering of animals and think it should be avoided as much as possible.  It isn't nice for animals to suffer.  They are God's creation after all and although we have dominion over them we must still afford them a certain degree of respect for the part they play in our earthly dwelling.
Let us just consider the scene for a moment….Cecil was happy with his lot, just going with the flow of everyday life and enjoying another day in his comfortable surroundings.  He would no doubt be looking forward to whatever food he would receive that day, giving him the nourishment he needs to grow and become stronger.  Yet this day was different, very different.  Somewhere nearby there was a person who had very different thoughts on how Cecil's day was going to pan out.  As Cecil moved around in his cosy surroundings, little did he know someone was plotting his untimely death.  That day Cecil's life was brought to an abrupt end as he basked in the comfort of his familiar surroundings.  In fact, Cecil would have thought he was very safe in a place he knew well; he might even have thought it was the safest place in the world.  But sadly it became the most dangerous place for him that particular day.  Cecil's home became his grave.  Nobody heard Cecil's cries, or if they did, nobody seemed to care.  The decision had been made that Cecil must die.  Cecil had no say in the matter.  His rights it seems held no sway whatsoever.  He just had to accept his fate and within seconds the numerous possibilities that Cecil's life once held were extinguished, never to resurface again.  Cecil was gone.  Yes, it was that quick.  One second Cecil was alive, the next he was gone.
Pretty heartbreaking isn't it?  Now, repeating the above paragraph, take the word Cecil and replace it with the term 'the unborn baby'.
….
Pretty heartbreaking isn't it?  Yet there are essential differences with the public reaction to this story depending on the victim.  With Cecil the lion's death there is a massive public outcry and a media scrum of the highest order.  With the unborn baby's death there is nothing.  With Cecil the lion there is widespread condemnation for such an unnecessary death.  The unborn baby's death attracts no such condemnation.  With Cecil the lion there is horror and disgust.  The unborn baby's death is afforded no such reaction.  With Cecil the lion the public, at large, seems to care.  For the unborn baby the public, at large, is more concerned about Cecil the lion to care for his plight.
Please, speak up for the little ones.  Let's end abortion.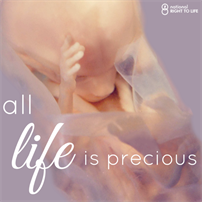 Categories: Abortion, Abortion, pro-life, Children, Creation, Crime, Death, Events, God, Infanticide, Life, News, Pro-Choice, Pro-Life, Suffering
/