Shopping Cart
Your Cart is Empty
There was an error with PayPal
Click here to try again
Thank you for your business!
You should be receiving an order confirmation from Paypal shortly.
Exit Shopping Cart
Calling Scotland's 841,000 Catholics to unite as one voice
| | |
| --- | --- |
| Posted on April 2, 2015 at 12:45 PM | |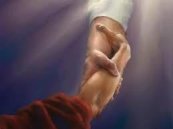 The next few days are simply fascinating!  The future of every human being has already been affected by what is about to unfold as our Lenten journey comes to an end and we find ourselves immersed in the incredible reality of Christ's Passion, death and Resurrection. 
With the exception of reading this article, stop whatever you are doing right now.  Take a moment to ponder the reality of what you are about to read and let it really sink in....
Around two thousand years ago a man was brutally beaten and killed.  He died before numerous witnesses, including his own mother and friends.  He was taken from the cross on which he limply hung and buried.  It was just another death followed by just another burial.  Except that several hours later this man woke up and walked out of his burial place.  That's right, he simply got up and he walked.  
Just think about that for a moment....
My dear friends, Jesus is the man who can give us eternal life.  He even said himself that he was "the way, the truth and the life".  And how can we argue with him?  We can't!  We just can't argue with a man who gets up and walks out of his own burial place!  
When all seemed to be lost and when a dark shadow hung over the reality of yet another poor soul lost to the ground this man did the impossible and got up!  Not only that, he went on to live forever!  
And if you think that's special it ain't half as special as him wanting us to join him!  He wants you and me to rise again just as he did!  Isn't that really something?  Isn't that the greatest piece of news you could ever wish to hear?  
Of course it is!  So let's rejoice in it!  Let's delight in this reality and follow Christ and his Commandments!  And let's tell others about this wonderful story of our salvation!  This is the kind of good news you won't find in the newspapers or on the news bulletins.  No, this is the kind of good news you hear on the streets; from people who are willing to share the news of our salvation with others so that they too may find joy in it.  It's not something we should keep to ourselves.  That's what secular society tells us to do.  But Jesus challenges us to share the reality of his Resurrection with everyone!    
Jesus died and rose again so that we too may rise after we die.  My brothers and sisters, death is not the end.  Jesus is offering us his outstretched hand of love with a promise of eternal life.  We just need to accept it and then be prepared to go out and encourage others to do the same.    
Categories: Catholic, Christian, Christianity, Church, Commandments, Crucifixion, Death, God, Heaven, Jesus, Joy, Lent, Life, Love, Media, Miracle, News, Sacrifice, Salvation, Secularism, Suffering
/