Shopping Cart
Your Cart is Empty
There was an error with PayPal
Click here to try again
Thank you for your business!
You should be receiving an order confirmation from Paypal shortly.
Exit Shopping Cart
Calling Scotland's 841,000 Catholics to unite as one voice
| | |
| --- | --- |
| Posted on November 13, 2014 at 9:35 AM | |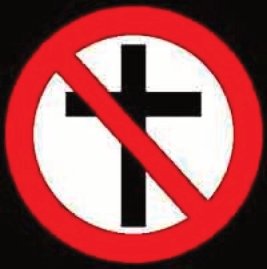 Aid to the Church in Need has released a report which it claims is a 'comprehensive assessment on the threat to religious liberty today'.
The report, which can be accessed using the link below, states that the fundamental right to religious freedom 'is the most critical need in a divided world where, in some parts there is a religious revival, and in others, a trend towards religious indifference and atheism.'
Of the 196 countries in the world, a total of 81 (or 41%) were identified as places where religious freedom is impaired or in decline.  A total of 35 countries, including the United Kingdom, were classified as having some religious freedom issues that are 'of concern' but with no deterioration in their status.
Of the top 20 countries where religious freedom is at highest risk, 14 experience religious persecution linked to extremist Islam, while in the remaining 6 the persecution is linked to authoritarian regimes.
A very interesting finding, and one which I think really hits the spot, particularly with regard to our experience here in the UK, is the rise of 'religious illiteracy among both Western policy makers and the international media' which is in turn 'hampering productive dialogue and effective policy making.'
Given the embarrassingly poor quality of reporting on religious matters by our mainstream media in the UK and the tendency to avoid the real issues in order to attack religion, and principally the Catholic Church, this finding is no real surprise.
The report also suggests a decline in consensus on the rights of conscience of religious believers while discrimination on the grounds of race, gender and sexuality increase.  It also notes a growing conflict between traditional religious and the 'progressive' liberal consensus on issues such as faith schools, homosexual marriage and euthanasia.  This, it is claimed, creates a 'hierarchy of rights' where the rights of homosexual or gender equality campaigners take precedence over the rights of religious believers.  The report cites the example of UK Catholic adoption agencies that refuse to place children with homosexual couples and ongoing attempts to force them to change their rules or close.
Western democracies are also seen as a significant contributor to the difficulties experienced by religious in our world today.  The report states that 'Western democracy - once so admired and emulated - is no longer automatically seen as the preferred role model for developing countries.  So the argument goes, if Western liberalism leads to abortion, contraception, immodesty, family breakdown, gay marriage and huge national and personal debt, then traditionally-minded religious groups want no part of it.'
In conclusion, the report calls on religious people to make a stand for religious freedom.  It states: 'The clear lesson from this research is that the urgent call to reverse the violence and oppression towards religious minorities must come, first and foremost, from within religious communities themselves....The necessity for religious leaders to use their pulpits and the media to loudly proclaim their opposition to religiously-inspired violence, and to re-affirm their support for religious tolerance, is becoming - in the present climate - ever more urgent.'
As Pope Francis says: 'Reason recognises that religious freedom is a fundamental right of man, reflecting his highest dignity.'
Categories: Abortion, Atheism, Catholic, Christian, Christianity, Church, Faith, Homosexuality, Islam, Law, Life, Media, News, Peace, Persecution, Politics, Pope Francis, Religion, Same Sex Marriage, Secularism, Suffering
/