Shopping Cart
Your Cart is Empty
There was an error with PayPal
Click here to try again
Thank you for your business!
You should be receiving an order confirmation from Paypal shortly.
Exit Shopping Cart
Calling Scotland's 841,000 Catholics to unite as one voice
| | |
| --- | --- |
| Posted on October 10, 2014 at 12:19 PM | |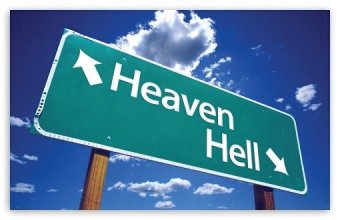 From Sunday's Gospel (Matthew 22:1-14):
Jesus said to the chief priests and elders of the people, 'The kingdom of heaven may be compared to a king who gave a feast for his son's wedding. He sent his servants to call those who had been invited, but they would not come. Next he sent some more servants. "Tell those who have been invited" he said "that I have my banquet all prepared, my oxen and fattened cattle have been slaughtered, everything is ready. Come to the wedding." But they were not interested: one went off to his farm, another to his business, and the rest seized his servants, maltreated them and killed them. The king was furious. He despatched his troops, destroyed those murderers and burnt their town. Then he said to his servants, "The wedding is ready; but as those who were invited proved to be unworthy, go to the crossroads in the town and invite everyone you can find to the wedding." So these servants went out on to the roads and collected together everyone they could find, bad and good alike; and the wedding hall was filled with guests. When the king came in to look at the guests he noticed one man who was not wearing a wedding garment, and said to him, "How did you get in here, my friend, without a wedding garment?" And the man was silent. Then the king said to the attendants, "Bind him hand and foot and throw him out into the dark, where there will be weeping and grinding of teeth." For many are called, but few are chosen.'
Scots Catholic's thoughts:
How many people are actually in heaven?  And how many people are actually in hell?  These are interesting questions and they are fraught with uncertainty.
The truth is no-one really knows how many people will get to heaven and how many will be destined for hell.  But what we can be certain of are the warnings given to us by Jesus himself, one of which is expressed in today's Gospel.  He suggests that those who don't abide by the protocol or abide by the rules are not entitled to join in the wedding celebrations.  The parallel we are invited to draw here is with heaven and our entitlement to get there.  Can we say we are fully prepared for heaven when death comes to us?  Do we abide by the rules?  Are we spiritually spotless?  Are we in a state of grace?  Will be given access to the Father's home or will we be thrown out like the man in the Gospel? 
One thing we can be certain of is that we will be judged.  Jesus refers many times in his teachings to a final judgement.  A final judgement by the God of all, the God of the universe, the ultimate Creator!  It is not a judgement to treat indifferently or to take lightly.  Perhaps we should take some time out over the next few days to consider what we make of Jesus' warnings and what they mean for us.  Perhaps we should consider just how ready we are for God.  We must remember that He is Love itself.  He is Joy itself.  He is everything we have ever dreamed of!  So we must prepare ourselves for that in the best way possible. 
Imagine preparing to meet your hero face to face.  Imagine you were a football fan and you were meeting Cristiano Ronaldo or Lionel Messi.  Imagine if you were a fan of the movies and you were going to sit down to a meal with George Clooney or Halle Berry.  Take this and multiply it a million times and you might get close to what you are likely to feel when you meet God!  And if you were about to share some time with the likes of Halle Berry or Lionel Messi, wouldn't you make sure your hair is nice and you look tip top?  Wouldn't you wear your finest clothes and set out to make the best impression possible?  Would't you be shouting it from the rooftops that you are going to spend some personal time with one of the stars?  Indeed you would!  And so it is with God.  Isn't He entitled to expect us to prepare ourselves to meet Him and to look our very best (both inside and out)? 
The Church, bestowed with Christ's promise to guide it until the end of time, can lead us to that pure state we need so that we are ready to share in the perfect love that is the Blessed Trinity; the Father, the Son and the Holy Spirit.  The Trinity is our destiny, the Church is our route.
God has invited us to the wedding.  We must now choose whether to accept or reject His invitation.
Categories: Bible, Catholic, Church, Dwelling on the Word of God, Faith, God, Gospel, Gospel Reflection, Heaven, Hell, Holy Spirit, Jesus, Life, Love, Salvation, Scripture, Sin, Word of God
/