Shopping Cart
Your Cart is Empty
There was an error with PayPal
Click here to try again
Thank you for your business!
You should be receiving an order confirmation from Paypal shortly.
Exit Shopping Cart
Calling Scotland's 841,000 Catholics to unite as one voice
| | |
| --- | --- |
| Posted on September 5, 2014 at 9:30 AM | |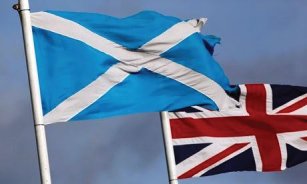 This Sunday's second reading (Romans 13:8-10):
Avoid getting into debt, except the debt of mutual love. If you love your fellow men you have carried out your obligations. All the commandments: You shall not commit adultery, you shall not kill, you shall not steal, you shall not covet, and so on, are summed up in this single command: You must love your neighbour as yourself. Love is the one thing that cannot hurt your neighbour; that is why it is the answer to every one of the commandments.
The importance of loving others can never be over-stressed, especially not for a Christian.  To love others - our neighbours - is to live as Christ himself instructed.  That is how important it is!  It is a direct instruction from Jesus.
It is quite often a difficult thing to do – to love our neighbour - but the bottom line is that it must be done.  If we love Jesus and want to follow in his footsteps, we need to love other people.  That is why Paul, in this reading, suggests this commandment sums up all of the other commandments.  If we keep this one commandment to love our neighbour then we will never do anything to hurt our neighbour. 
Can you imagine a world where nobody hurts anybody else?  That is what Jesus wants and that is what we must strive for!  There can be no excuses.  It will not wash to say that it is pointless to try and live like this because too many people disobey the commandment.  It will not wash to say it is too difficult or impossible.
The time for excuses has passed.  We must now act and do as Christ has asked.  Do we want eternal life?  Of course we do!  Then we must do as Christ instructs.  Do we want to live a happy life here on earth?  Of course we do!  Then we must do as Christ instructs. 
Here in Scotland we are at a pivotal moment in the future of our country.  On 18 September we will vote in a referendum on independence.  Sadly, some of the debate around the referendum has tipped into intolerance and even aggression in some instances, including among Christian people.  This would be a good time for the Christian people of Scotland, and indeed all the people of Scotland, to remember Christ's call to love our neighbour.  Remember, this commandment is 'the answer to every one of the commandments'.
Categories: Bible, Catholic, Christian, Christianity, Church, Commandments, Dwelling on the Word of God, Jesus, Love, Politics, Scotland, Scottish Parliament, Scripture, UK Parliament, Word of God
/