Shopping Cart
Your Cart is Empty
There was an error with PayPal
Click here to try again
Thank you for your business!
You should be receiving an order confirmation from Paypal shortly.
Exit Shopping Cart
Calling Scotland's 841,000 Catholics to unite as one voice
| | |
| --- | --- |
| Posted on February 17, 2014 at 2:20 AM | |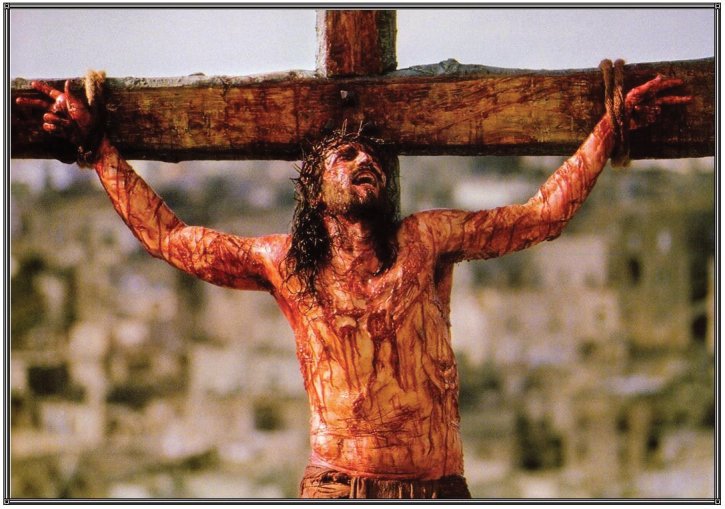 Jesus has already given his whole self on the Cross
Today's Gospel (Mark 8:1-13):
'The Pharisees came up and started a discussion with Jesus; they demanded of him a sign from heaven, to test him. And with a sigh that came straight from the heart he said, 'Why does this generation demand a sign? I tell you solemnly, no sign shall be given to this generation.' And leaving them again and re-embarking, he went away to the opposite shore.'
The Pharisees were always trying to test Jesus; always trying to force him into a corner to perform tricks for them.  But there intentions weren't exactly good.
Why did they need a sign when the Son of Man was right there in front of them?  Why did they need him to perform another miracle when he had already been curing people of serious illness?
We don't need a 'sign' from Jesus or from Heaven.  He has already shown the world the Power of God by being raised up from the dead.  That's the only sign we have ever needed and ever will need.  And yet we have been given the great gift of the Eucharist to receive Jesus 'body, blood, soul and divinity' each and every time we go to Mass.  Yet even with this, people in our society will still ask for 'signs'.
It is time to get real.  It is time to trust and believe in Jesus, not put him to the test by asking him to give us more when he has already given us his whole self on the Cross. 
Categories: Bible, Dwelling on the Word of God, Eucharist, Faith, Gospel, Gospel Reflection, Heaven, Holy Communion, Jesus, Mass, Miracle, Scripture, Word of God
/