Shopping Cart
Your Cart is Empty
There was an error with PayPal
Click here to try again
Thank you for your business!
You should be receiving an order confirmation from Paypal shortly.
Exit Shopping Cart
Calling Scotland's 841,000 Catholics to unite as one voice
| | |
| --- | --- |
| Posted on February 12, 2014 at 2:42 AM | |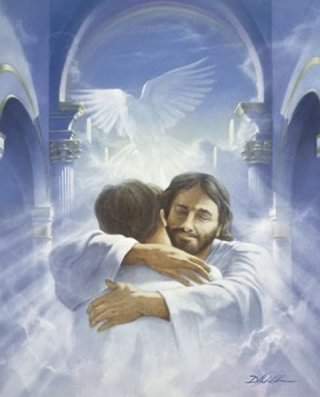 Today's Gospel (Mark 7:14-23):
'Jesus called the people to him and said, 'Listen to me, all of you, and understand. Nothing that goes into a man from outside can make him unclean; it is the things that come out of a man that make him unclean. If anyone has ears to hear, let him listen to this.'
When he had gone back into the house, away from the crowd, his disciples questioned him about the parable. He said to them, 'Do you not understand either? Can you not see that whatever goes into a man from outside cannot make him unclean, because it does not go into his heart but through his stomach and passes out into the sewer?' (Thus he pronounced all foods clean.) And he went on, 'It is what comes out of a man that makes him unclean. For it is from within, from men's hearts, that evil intentions emerge: fornication, theft, murder, adultery, avarice, malice, deceit, indecency, envy, slander, pride, folly. All these evil things come from within and make a man unclean.'
Are you sometimes guilty of blaming outside influences for how you act?  Do you take resonsibility for your actions?
Jesus, in this passage, is encouraging us not to blame outside influences for our actions.  We must be responsible for our actions, because, as Jesus points out, it is what we do that makes us 'unclean'.  Nobody else makes us unclean.  We are the ones who must take responsibility for our actions and ensure we keep ourselves clean in the eyes of God.
Jesus even gives us a list of 'evil intentions' to be avoided.  How guilty are we of these intentions?  Perhaps read through them now and consider if any apply to you.
Yet even if we are guilty of some of these things Jesus offers us a way out; a chance to break free of the shackles of these evil intentions.  We can go to him and seek his forgiveness in the Sacrament of Reconciliation.
It is not Jesus' way to instruct us without offering a helping hand.  His helping hand in this instance is, as it often is, the forgiveness of God.  We are so blessed to have the Sacrament of Confession and we should never feel ashamed to use it.  Jesus wants us to be clean so that we can live with him forever.  Now that is an opportunity we simply cannot afford to lose. 
Categories: Bible, Confession, Dwelling on the Word of God, Faith, God, Gospel, Gospel Reflection, Jesus, Reconciliation, Sacrament, Salvation, Scripture, Word of God
/