Shopping Cart
Your Cart is Empty
There was an error with PayPal
Click here to try again
Thank you for your business!
You should be receiving an order confirmation from Paypal shortly.
Exit Shopping Cart
Calling Scotland's 841,000 Catholics to unite as one voice
| | |
| --- | --- |
| Posted on July 16, 2013 at 8:09 AM | |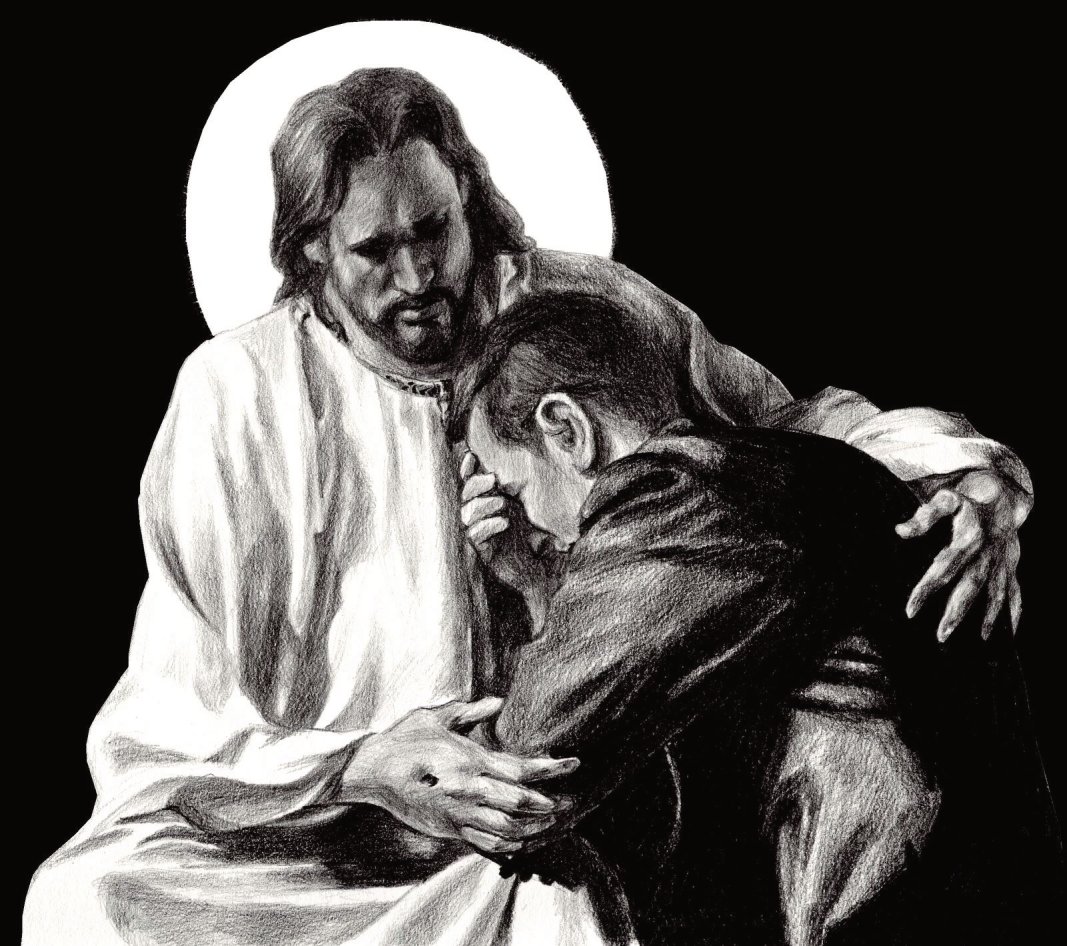 Picture: vocationnetwork.org
In today's Gospel (
click here to see today's readings
) Jesus starts to criticise the towns in which he performed miracles because they had thus far refused to repent for their sins.
It's great to have Jesus performing miracles, it's great when he answers our prayers; but we must be careful not to stop short of repentance.  Jesus calls us to repentance through the sacrament of Confession which is a true blessing bestowed upon the Church.  In the confessional we are actually kneeling or sitting there in front of the Father.  It's a dilaogue with the Father where we bow before Him and say sorry for our wrongdoings, for having offended Him.  He then forgives us.  What a gift! 
Modern society could not possibly give this gift.  It is not a forgiving world we live in today.  It is a world of lies, deceit, and pride.  People do not want to forgive; forgiveness is giving in, letting the other party win.  I don't want to lose the argument, I want to be the winner!  The truth is, there is no winner in such a scenario, except perhaps the devil.  The parties are losers because they have given in to temptation and their disharmony and lack of peace continue.  And worst of all, God loses because His love, the love He has lavished on us, has been halted in its flow from one human being to another.
Each time we fight with one another, each time we complain about someone or gossip, we are preventing the flow of God's love between us.  Nobody but the devil can benefit from this.
It has been a real theme of Pope Francis' pontificate to stress the importance of avoiding the simple things that cause hurt to one another.  Complaining and gossiping may seem like simple matters, incapable of causing real hurt but that is the views imposed on us by a society which cares not a jot for true Christian values.
We must fight to retain these values; to put God at the centre of everything.  We must try to avoid all sin, even in its simplest form; and we must seek the Father's forgiveness on the occasions when we fall.  And we will fall.
Jesus himself invited people to repentance.  It is a real gift bestowed on the Church and not just some wishy washy apology that can be exercised at any time of day.  Sure, such a simple apology is a step in the right direction, but the unrivaled joy and delight of being forgiven in God's own house is missing.  Confession brings that joy.  It is an opportunity for dialogue with God; to be open about our sins and to surrender ourselves completely to His loving forgiveness.
Categories: Confession, Gospel, Gospel Reflection, Jesus, Love, Pope Francis, Reconciliation, Scripture, Word of God
/