Shopping Cart
Your Cart is Empty
There was an error with PayPal
Click here to try again
Thank you for your business!
You should be receiving an order confirmation from Paypal shortly.
Exit Shopping Cart
Calling Scotland's 841,000 Catholics to unite as one voice
| | |
| --- | --- |
| Posted on January 7, 2017 at 3:37 PM | |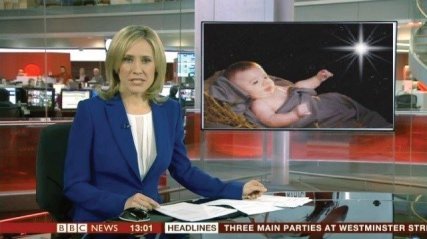 After Jesus had been born at Bethlehem in Judea during the reign of King Heron, some wise men came to Jerusalem from the east. "Where is the infant king of the Jews?" they asked. "We saw his star as it rose and have come to do him homage."
Today's Gospel (Matthew 2:1-12):
'After Jesus had been born at Bethlehem in Judaea during the reign of King Herod, some wise men came to Jerusalem from the east. 'Where is the infant king of the Jews?' they asked. 'We saw his star as it rose and have come to do him homage.' When King Herod heard this he was perturbed, and so was the whole of Jerusalem. He called together all the chief priests and the scribes of the people, and enquired of them where the Christ was to be born. 'At Bethlehem in Judaea,' they told him 'for this is what the prophet wrote:
And you, Bethlehem, in the land of Judah,
you are by no means least among the leaders of Judah,
for out of you will come a leader
who will shepherd my people Israel.'
Then Herod summoned the wise men to see him privately. He asked them the exact date on which the star had appeared, and sent them on to Bethlehem. 'Go and find out all about the child,' he said 'and when you have found him, let me know, so that I too may go and do him homage.' Having listened to what the king had to say, they set out. And there in front of them was the star they had seen rising; it went forward, and halted over the place where the child was. The sight of the star filled them with delight, and going into the house they saw the child with his mother Mary, and falling to their knees they did him homage. Then, opening their treasures, they offered him gifts of gold and frankincense and myrrh. But they were warned in a dream not to go back to Herod, and returned to their own country by a different way.'
In contrast to the wise men in today's Gospel, we live in a world of instant access to news.  Through television and the internet, we have access to the most up-to-date news of all genres 24 hours a day.  Indeed we are bombarded by news from across the world and it is difficult to disconnect from this stream even with concerted efforts.  The wise men were likely men of contemplation. Before setting out on a long and arduous journey, carrying with them precious belongings, they would have spent much time noticing and pondering the meaning of the star rising in the west.  They likely discussed this at length between them, having their own doubts and misgivings about their quest.  How puzzled would they have been to find their journey's end, not in a palace, but in a stable – had they got this right? And there, in the silence of the night, their efforts and faith were rewarded as they saw the wondrous sight.  They saw that which prophets had long foretold and nations sighed for.  The Lord at his birth.
What would we be willing to do or sacrifice to see this sight?  To us, Jesus' birth may seem like "old news".  Repeated re-enactments and a multitude of nativity images can numb us to the awe we should rightly feel when contemplating this scene.  We face different challenges from the magi in our time. Theirs was a time of quiet and contemplation, of expectation and hope.  They saw this wondrous sight for the first time, having no idea what they would see.  Our is a time of noise, instant gratification and cynicism. We have 'seen it all before'.  Plus Christmas is really over now isn't it? It's time to move on to a new year! But like the wise men we are asked in the readings today to search in the silence for signs of our Saviour's coming and to remain open minded about where and when we might encounter Jesus.  Taking the promptings of our innermost soul and no little share of faith, Jesus will guide us through uncertainty and darkness, to behold His face in all its glory.  It is worth spending time contemplating what the wise men saw and asking God to give us the grace to see this scene anew, so that we can honour and praise him with all our hearts as they did.
Categories: Catholic, Christmas, Church, Dwelling on the Word of God, God, Gospel Reflection, Jesus, Scripture
/