Shopping Cart
Your Cart is Empty
There was an error with PayPal
Click here to try again
Thank you for your business!
You should be receiving an order confirmation from Paypal shortly.
Exit Shopping Cart
Calling Scotland's 841,000 Catholics to unite as one voice
| | |
| --- | --- |
| Posted on November 11, 2016 at 5:47 PM | |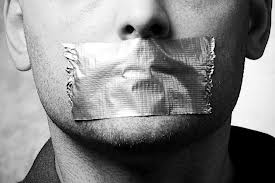 From Sunday's Gospel:

"But before all this happens, men will seize you and persecute you; they will hand you over to the synagogues and to imprisonment, and bring you before kings and governors because of my name – and that will be your opportunity to bear witness. Keep this carefully in mind: you are not to prepare your defence, because I myself shall give you an eloquence and a wisdom that none of your opponents will be able to resist or contradict. You will be betrayed even by parents and brothers, relations and friends; and some of you will be put to death. You will be hated by all men on account of my name, but not a hair of your head will be lost. Your endurance will win you your lives"
Jesus warns us time and again through the gospels that we will be persecuted for believing in him.  We are perhaps tempted to brush over this, given the relative comfort and freedom we enjoy as Catholics in the Western world of the 21 Century.  And indeed it is unlikely that any of us will be martyred for the faith, imprisoned or seized and brought before governors and kings.  So can we happily skip these passages of scriptures, confident that they are not relevant to us, needed perhaps for another time and place, but not now?  I would suggest that we would do this at our peril.  Christians remain the most persecuted people in the world today. But even in our apparently "tolerant" society, Christian beliefs are scoffed at and looked upon scornfully. 
It is worth meditating upon in prayer: in what ways does your Christian faith disadvantage you in the world?  Do colleagues laugh or look at you askance when you mention you went to Mass at the weekend?  Do family members dismiss some of your views, as they are based on faith and therefore are somehow less important?  Do disbelieving friends aggressively try to engage you in debate to point out the flaws in your theology?  Do people stare if you say grace in a restaurant before meals? To help us to consider this further, it is perhaps worth pondering the times when we fail to stand up for Jesus for fear of ridicule.  Do we stay quiet when others discuss 'hot topics' like abortion or same-sex marriage?  Do we bite our tongue when we overhear someone taking the Lord's name in vain?  Do we agree with the relativist position "that's true for you but not for me" when challenged? 
These might seem like small points, compared to the crown of martyrdom.  But these are the persecutions of our time, put in our path to lead us to holiness.  These are the "opportunities" talked about in today's gospel passage.  We must "keep this carefully in mind" and pray about these things, asking Jesus to give us the grace to be bold and confident in his love and help.  And we must look on any ridicule or challenge as a blessing, ever keeping our eye on the prize of eternal life.  In staying true in these small persecutions, our souls will be prepared, with God's grace, for martyrdom, should we ever be called to that.
Categories: Apologetics, Catholic, Christian, Dwelling on the Word of God, Faith, Gospel, Jesus, Persecution, Religion, Scripture, Word of God
/