Shopping Cart
Your Cart is Empty
There was an error with PayPal
Click here to try again
Thank you for your business!
You should be receiving an order confirmation from Paypal shortly.
Exit Shopping Cart
Calling Scotland's 841,000 Catholics to unite as one voice
| | |
| --- | --- |
| Posted on October 6, 2016 at 6:03 AM | |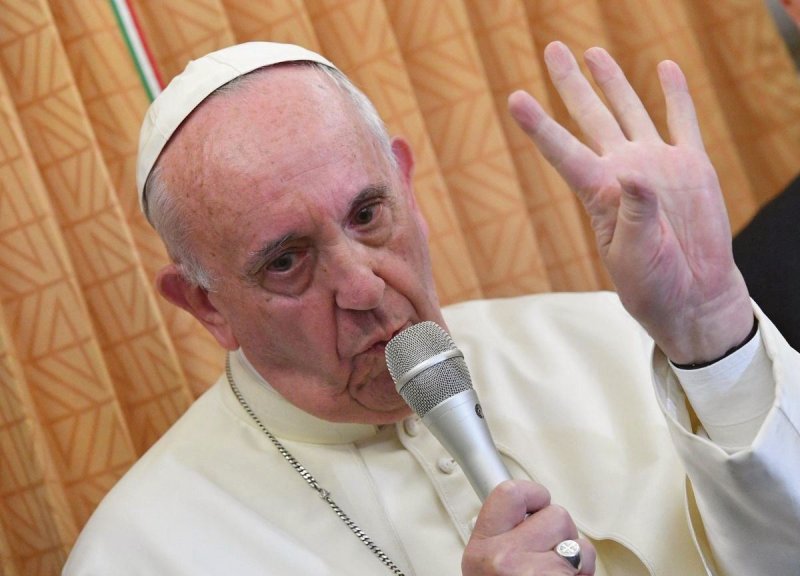 Pope Francis has spoken out against the theory of gender, something he has stated as being the "great enemy of marriage today".  The pope, speaking to a group of religious men and women in Tbilisi, Georgia, said: "Today, there is a global war trying to destroy marriage…they don't destroy it with weapons, but with ideas.  It's certain ideological ways of thinking that are destroying it…we have to defend ourselves from ideological colonisation."
The pontiff has often spoken about ideological colonisation and gender theory and the dangers they pose to society.  The ideological colonisation he refers to is primarily to do with developed countries – mainly in the West – imposing their ideas and values into developing nations and potentially withholding aid where those ideas and values are resisted.  Gender theory, on the other hand, is what an individual person believes himself or herself to be and it may not necessarily correspond with their biological sex.  Indeed, it may even be non-binary; that is, neither male nor female. 
The next day, during an in-flight press conference on his way home to Rome, the pope spoke once more about gender theory and expressed deep concern about "teaching in school about this [gender theory], to change mentalities."  This, he says, "is what I call ideological colonisation."

He then spoke more specifically about homosexuality and the pastoral call of the Church with regard to people who experience same-sex attraction.  He said: "First of all, I've accompanied in my life as a priest, a bishop, and even as pope, people with homosexual tendencies or even homosexual practices, I've led them closer to the Lord."  He called on all people within the Church to accompany people in such situations "as Jesus accompanies" because "when a person who has this condition gets in front of Jesus, Jesus won't say 'leave because you're homosexual.'"

The pope was, however, cautious about the more liberal headlines that have been attributed to him in terms of a possibly softer Church attitude towards homosexual acts when he said: "I want to be clear, this is a problem of morals.  It's a problem.  It's a human problem that has to be resolved as it can, always with God's mercy."
Categories: Catholic, Church, Confession, Education, Forgiveness, Gender, Homosexuality, Jesus, Mercy, News, Politics, Pope Francis, Reconciliation, Transgender
/