Shopping Cart
Your Cart is Empty
There was an error with PayPal
Click here to try again
Thank you for your business!
You should be receiving an order confirmation from Paypal shortly.
Exit Shopping Cart
Calling Scotland's 841,000 Catholics to unite as one voice
| | |
| --- | --- |
| Posted on May 3, 2016 at 9:43 AM | |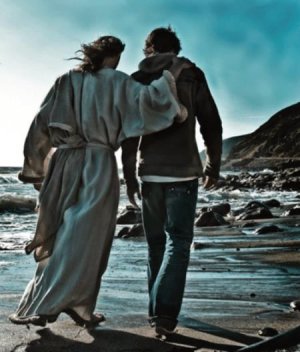 Accompaniment.  Could this be one of the most important words in the life of the Church today? 
One thing above all else struck me in reading Pope Francis' recent exhortation Amoris Laetitia.  It is the call to accompaniment.  While we are well aware of our call to love and to be merciful towards all people, do we know how to achieve this?  Think about those who live in ways or relationships that do not entirely accord with God's divine plan, such as same-sex unions, cohabitation and the divorced and remarried.  Pope Francis refers to these ways/relationships as 'irregular' and he suggests a need for accompaniment for people in such situations.  Not just the need to love and be merciful; but the need to commit to actual one-to-one accompaniment. 
I don't intend going into the fine detail of Amoris Laetitia as there have been numerous commentaries on the document and many different views expressed.  For me, I would sum up the document as being insightful in many ways, but especially when it comes to the love we are expected to show our spouse and our children.  I found it incredibly helpful, directing me towards being more patient and understanding in family life.  It is in many ways a challenge to live a holy and wholesome home life. 
But like a fine thread running through the document, there is this call to accompaniment.  The Pope isn't advocating anything that is contrary to the teaching of the Church.  There is no call to change doctrine and this is confirmed in the Pope's own words: ""To show understanding in the face of exceptional circumstances never implies dimming the light of the fuller ideal, or proposing less than what Jesus offers to the human being."  Quite simply, Church doctrine continues to stand strong and will always do so.  But perhaps the Pope's call to "show understanding" is something we should dwell on for a moment.
The Church has always called its people to be loving, compassionate and merciful; to understand the difficulties experienced by others.  It is after all a hospital for sinners.  So, in that sense, there is nothing new here.  The truth is, we should already be accompanying people in their difficulties and bringing them to Christ. 
Sadly, however, the reality is somewhat different.  Too often the Church (that is, the Catholic people) is seen as being judgmental, lacking compassion with a tendency to take the moral high ground.  We are often quick to go on the defensive, preferring to argue rather than listen.  Whether these accusations are justified is not something we should waste our time arguing about.  The important thing is to focus our minds on accompanying all people, whatever their circumstances, and to show them the loving face of Jesus.  We need to stop being defensive and, instead, be positive.  If we come across someone in an irregular situation; be it a same-sex union, or perhaps someone who is divorced and remarried, we are first and foremost called to show that person what it is like to meet the loving Christ, to feel the closeness of his endless love and his unfailing mercy.  We must accompany them.
Only by imitating the love of Christ and accompanying our brothers and sisters can we hope to bring them ever closer to Christ and his teaching.  In essence we are offering them an alternative to what the world offers them.  The world, with all its riches and ill-thought-out 'freedoms' offers people what they want, whenever they want it, seemingly satisfying every desire they could ever wish for.  Yet this is never the case.  People always want more.  Always.  The truth is this: people are never satisfied with what the world can give them.
Our patient, loving accompaniment may offer an alternative to the world's failure to satisfy.  By understanding the difficulties experienced by people and walking with them as Christ would we can bring them closer to the One who can satisfy the longings of each and every heart.
Our mission as Disciples of Christ is to bring people to know him and to know his Truth.  If we want to succeed in this we must first and foremost accept and act on our call to accompaniment.  That must be our first step.  Only then, once we have established a loving, trusting relationship, can we hope to change hearts to acknowledge and perhaps even accept the Truth; a truth that brings real love, real mercy, and ultimately, real freedom. 
If we want to build God's Kingdom in our world today, we must take people by the hand and walk with them.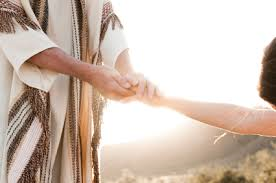 Categories: Catholic, Church, Evangelisation, Forgiveness, God, Heaven, Homosexuality, Jesus, Life, Love, Marriage, Mercy, Pope Francis, Reconciliation, Same Sex Marriage, Truth
/