Shopping Cart
Your Cart is Empty
There was an error with PayPal
Click here to try again
Thank you for your business!
You should be receiving an order confirmation from Paypal shortly.
Exit Shopping Cart
Calling Scotland's 841,000 Catholics to unite as one voice
| | |
| --- | --- |
| Posted on April 19, 2016 at 11:42 AM | |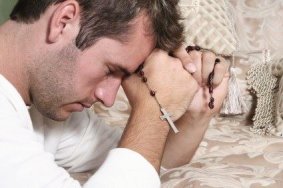 A call to Catholic men to right the wrongs of a broken society
Here's a question for Catholic men: did you know that you have the power to mend our broken society?  All the sadness and despair, the lies and deceit, the selfishness and infidelity; you have the answer to all of these problems.  The future of our world; a future of beauty, goodness and truth is in your hands! 
Confused?  Don't be.  Consider for a moment when the perfect world God created changed.  It was in the Garden of Eden, when Eve was tempted by the serpent to eat the fruit from the tree of the knowledge of good and evil, and both she and Adam ate the fruit.  This is the moment everything started to go wrong.  This is the moment sin and death entered into our world.  But what if you could help to right the wrong? 
Jesus, through his passion and Resurrection, redeemed that fatal mistake made by our forefathers in Eden, yet too many in the world reject the redemption Jesus offers them; preferring to ignore it and to continue buying into the relativist culture that tells them anything goes.  A culture that encourages selfishness for the sake of one's own wants and desires.
So is there something we Catholic men can do to bring people to accept Christ's redemption on the Cross?  How can we play a part in helping to heal the wounds of the single biggest mistake made by humanity?  A good starting point is to identify Adam's first mistake.  If we take ourselves back to the Garden of Eden, at the very moment the serpent persuades Eve to eat the fruit and she obliges.  Where is Adam at this point?  Why is he not protecting his wife from the cunning serpent and telling her to do as God instructed and not eat the fruit from the tree? 
This example of Adam failing to protect and care for his wife is all too prevalent in our world today.  And such a failure has serious repercussions.  Adam, after eating the fruit, suddenly realised that he and his wife were naked and he no longer saw her as God intended him to see her.  Rather, it was her body alone that he could see.  His eyes could no longer appreciate Eve's purity in her soul, that part of her which is the very core of her being.  Instead he looked upon her as an object for pleasure and gratification.  Does this ring any bells?  Is this not an accurate reflection of how many men view women in our world today?  Adam, created to have dominion over all the animals of the world and to be protector-in-chief of God's creation, including his wife, had gone from a soldier for God to a man of weakness; a wretch with no backbone.
And so it is with us men today.  Instead of protecting our wives and ensuring their safety and security in this world of sin, we have let them become the object of our own selfish desires and gratification.  We, like Adam, have taken our eye off the ball and have failed our women.  We have failed them badly.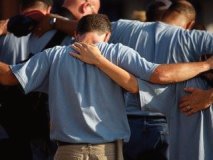 Catholic men can rebuild our broken society
Everywhere we turn there is infidelity, adultery, divorce, pornography, selfishness, violence, hate and intolerance.  The world is in ruins because of relativist ideals, especially those borne out of the sexual revolution.  But we Catholic men have been charged with making something out of those ruins; to take them and to build a pillar of love for the whole world to see.  We are called to succeed where Adam failed.  We have a duty to carry out God's original plan for His Creation; that is to serve, protect and defend all that God has entrusted to our care, especially our wives and children.
We must see our wives as God intended; with a perfect love.  That is, the same perfect love we witness when we see Christ hanging from the Cross.  This, brothers, is the love we are called to show our wives.  It is not lustful, it is not selfish.  It is pure sacrifice.  We, like Christ, must be prepared to lay down our lives for our wives and our children, putting their needs before our own.  Only in living out this kind of love will we be able to repair the wounds in our society; a society that is broken, having lost all sense of what it really means to be in love. 
Our world today is full of love built on sand.  We have love built on lies, we have love built on selfish desires, we have love built on one night stands, and we have love built on adultery.  The result of this is broken relationships, broken families, and ultimately broken children who have never experienced the love they need in order to thrive.  Society needs strong leaders in love.  It needs an authentic, unselfish and unconditional love that is free from the horrid pain of selfishness and lies.  The sexual revolution encourages people to dip in and out of relationships as and when they please.  There is no attempt to encourage staying power, no attempt to encourage true fidelity.  It is every man and woman for themselves.  Yet as Catholic men we are called to be much better than this, much better!  We are called to be soldiers for God, bringing His perfect love to the world by living it out in our homes and in our everyday lives, setting an example for our broken society.  God is looking down at the earth and asking "Where have all my Catholic men gone?  Where are my soldiers?  Where are the men my Son died for?"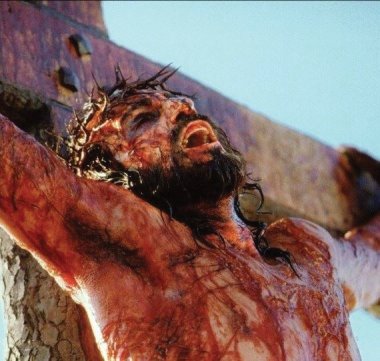 Christ's broken body is the example we are called to follow 




Brothers, let us be true.  True to God, true to our wives, true to our children, and true to our world.  Let us use our call to greatness, our call to be saints, to make a real difference to our world.  Let us never tire of striving to show the kind of love that Christ showed on the Cross, when he gave everything he had, shedding every last drop of blood for his people.  We too are called to give everything we have.  So, with a deep sense of prayer and trust in the Holy Spirit, let us go forth and be true protectors of God's creation.  Let us be sure to love our wives and families with that perfect love so unselfishly evidenced by the broken body of Jesus Christ hanging on the Cross.
















Categories: Adultery, Catholic, Children, Church, Creation, Crucifixion, Death, Divorce, Family, Fatherhood, God, Jesus, Life, Love, Marriage, Prayer, Relativism, Sacrifice, Secularism, Sex, Sin, Suffering, Women

0

/