Shopping Cart
Your Cart is Empty
There was an error with PayPal
Click here to try again
Thank you for your business!
You should be receiving an order confirmation from Paypal shortly.
Exit Shopping Cart
Calling Scotland's 841,000 Catholics to unite as one voice
| | |
| --- | --- |
| Posted on April 7, 2016 at 7:21 AM | |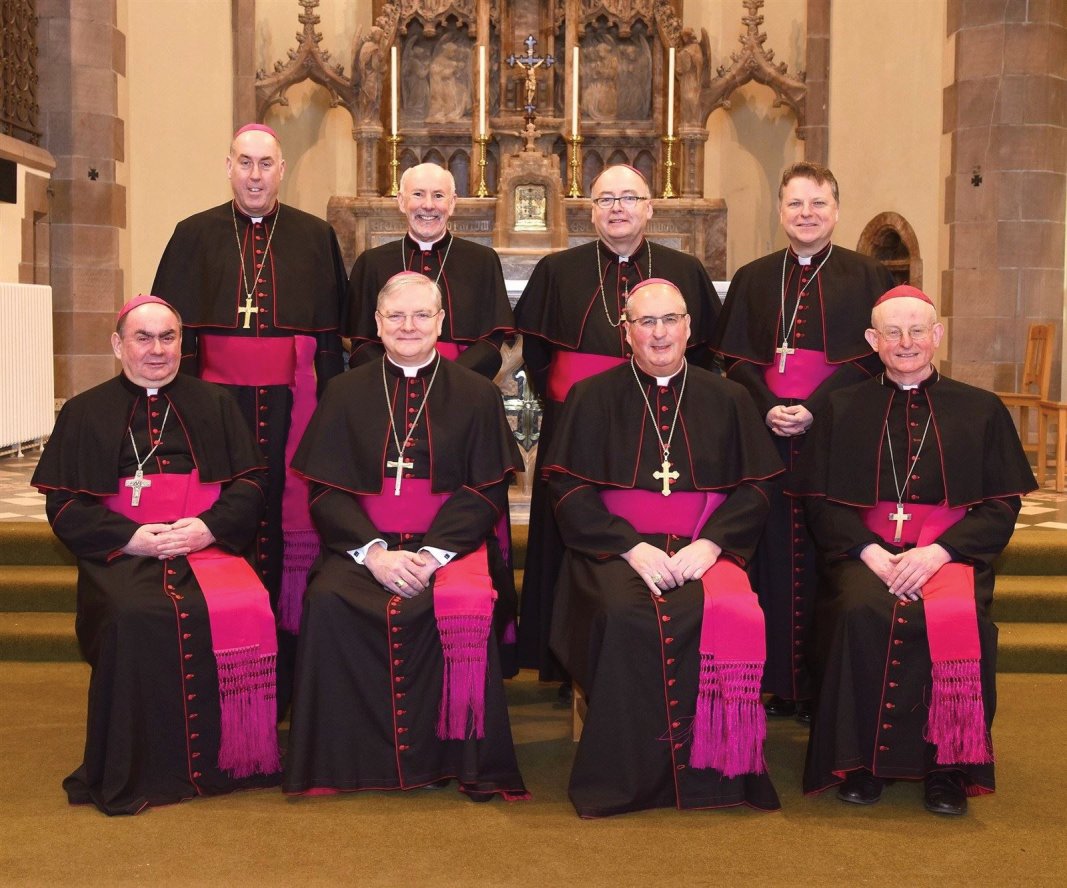 The Catholic Bishops of Scotland
The Catholic Bishops of both Scotland and Poland have been busy making a case for the protection of the unborn this week.  The Polish Bishops have been pushing for legislative change to bring about a total ban on abortions and they, along with the Polish government, appear to have mustered more than enough support to ensure the law is passed.
Meanwhile, in Scotland, the Catholic Bishops have released their traditional statement ahead of the May election for the Scottish Parliament.  In the letter, the Bishops encourage Catholics to vote with Christian values at the forefront of their minds, including the right to life from conception until natural death.  This encouragement is timely given that abortion is soon to be devolved to the Scottish Parliament from its current home in Westminster. 
Yet the motives of these holy men has been called into question by sceptics and much of the media, as they try to suggest something other than love of life and a desire to protect the most vulnerable is at play.  But let's be frank, while these men are devoutly Catholic and follow the teaching of the Church to the letter, they do not need to reference Church teaching in order to call for the protection of unborn babies.  It is something that is imprinted in each and every one of our DNA.  No decent, law-abiding citizen of planet earth wants or wills the destruction of other human beings.  It's a basic human quality and one we should be immensely proud of.
The Catholic Bishops of Scotland and Poland are speaking from the heart when they call for all unborn children to have the chance to live.  Yes their Church expects, and even demands, them to take this stance, but they do not need the Church to tell them that all human life is intrinsically valuable and worthy of protection.  They are not anti-woman and they are not anti-choice.  Neither are they religious fanatics.  They are simply human beings seeking the protection of the law for other, more vulnerable, human beings.
Categories: Abortion, Bishop, Catholic, Church, Death, Law, Life, Love, Media, News, Politics, Priesthood, Pro-Choice, Pro-Life, Scotland, Scottish Parliament, UK Parliament, Women
/