Shopping Cart
Your Cart is Empty
There was an error with PayPal
Click here to try again
Thank you for your business!
You should be receiving an order confirmation from Paypal shortly.
Exit Shopping Cart
Calling Scotland's 841,000 Catholics to unite as one voice
| | |
| --- | --- |
| Posted on March 24, 2016 at 7:00 AM | |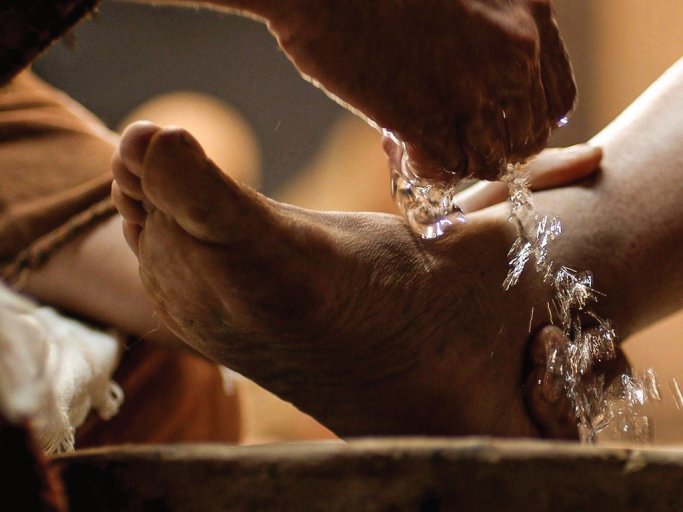 In today's Gospel we hear about the washing of the apostles' feet by Jesus.  Peter was very resistant to this as it seemed completely absurd to have Jesus do such a thing.  This was, after all, God made man, the Saviour of the world!  It should surely be the other way round would have been Peter's thinking.
Yet Jesus makes it clear that this is something he must do.  Firstly, he makes it clear that "unless I wash you, you will have no inheritance with me."  This is a clear link to our Baptism and its fundamental importance in our salvation.  It is also a link to the Sacrament of Reconciliation, where we are once again clothed in the white robe of our Baptism and brought to new life.  Our inheritance, it seems, is dependent on living in accordance with Christ's teaching, and this is achieved through our acceptance of and living in the Sacraments of his Church.
Christ's washing of the apostles' feet is also a sign that he is here to serve rather than be served.  It is also considered by many to be an important sign of the priesthood and its role in taking the love of God to all people.  And this is what I would like to focus on for a moment.  Despite being in the knowledge of the intolerable pain and suffering he was about to endure, Christ took time out to perform this simple but critical act of love.  And that is what we need to take from this special moment between Jesus and his apostles.  It was an act of selfless love; a visible sign of how man should treat man.  Jesus wanted to show this love to his apostles so that they would then do the same to others.
This Holy Week, are you prepared to wash the feet of those closest to you?  While we may participate in the washing of the feet during the Mass of the Lord's Supper we must also remember that our homes and families are small churches too.  So after tonight's Mass when you get home, consider washing the feet of your family and perhaps take turns doing so.  And while this is something that can be initiated by any member of the family, perhaps those of you who are fathers can take the lead.  Men are called to follow in the footsteps of Jesus and tend to their own flock in the same way that Jesus did.  And what better way to do this than to replicate Christ's actions and wash the feet of those closest to you?  While simple, this act of love carries with it an incredible power, the power of Christ who makes all things new.  And for those of you with children in your household, it will create a real sense of intrigue among them and they will no doubt want to learn more.  It's a great opportunity to explain to them, in simple terms and by action, just how much Jesus loves them and how much you love them too.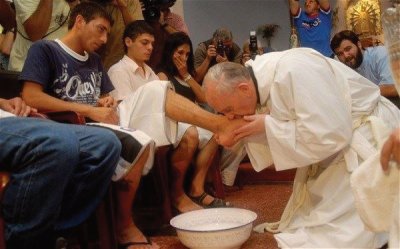 Categories: Baptism, Catholic, Children, Church, Events, Faith, Family, Fatherhood, God, Gospel, Gospel Reflection, Jesus, Life, Love, Mass, Priesthood, Reconciliation, Sacrament, Salvation, Scripture, Tradition, Word of God
/