Shopping Cart
Your Cart is Empty
There was an error with PayPal
Click here to try again
Thank you for your business!
You should be receiving an order confirmation from Paypal shortly.
Exit Shopping Cart
Calling Scotland's 841,000 Catholics to unite as one voice
| | |
| --- | --- |
| Posted on February 9, 2016 at 6:41 AM | |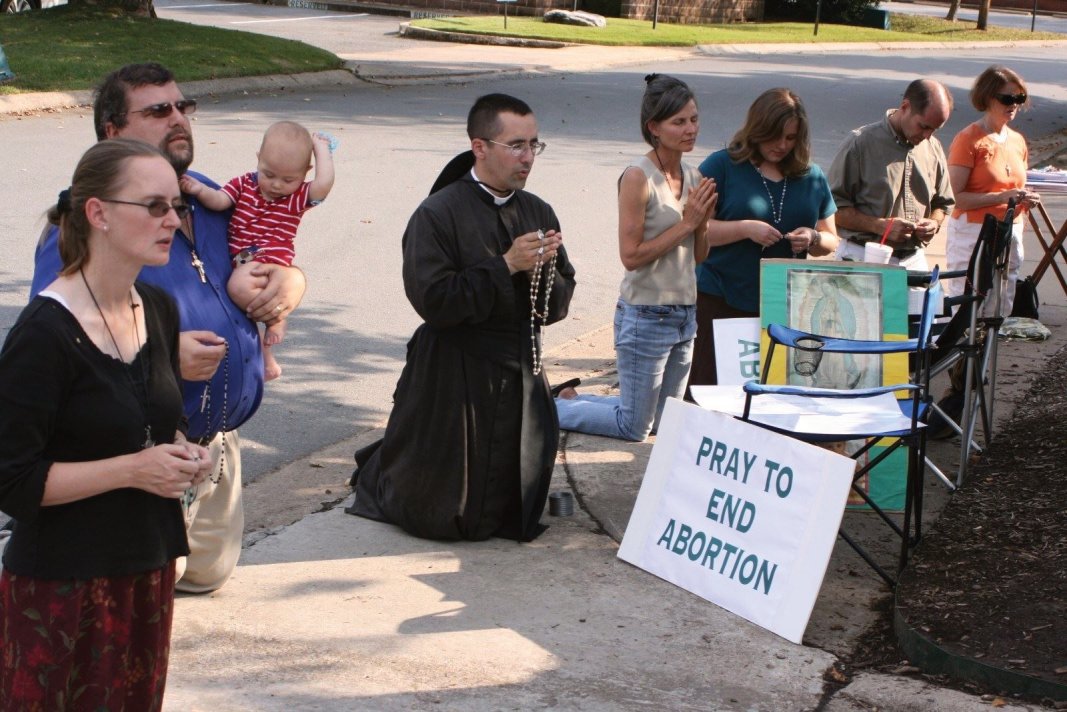 40 Days for Life is coming to Scotland
As we prepare to participate in 40 Days for Life for the first time here in Glasgow it is important to bear in mind a few home truths.  Some sections of the media and other groups in favour of abortion have had their say on the event in recent days and, not surprisingly, their view on 40 Days for Life is extremely negative.  
I would be careful not to take too much note of the negativity expressed by these groups and individuals.  Remember that their interest in this matter is the polar opposite of ours.  They believe that abortion should remain legal and that any individual or group claiming otherwise needs to be silenced.  That has been their tactic for a long time and it continues to be their tactic.  But we must not be put off and we must remember why we are doing this. We are doing this because we want to stop the killing of innocent, defenceless children and we want to help young women cope with the life changing reality of a new child.
And despite reports to the contrary we must be careful to remember that this will be a peaceful, prayerful vigil.  It will not be a violent protest with hecklers screaming from the rooftops, shouting at young women as they enter hospital grounds.  While it would be correct to say that there have been incidents involving over-zealous pro-life supporters in the United States, these reports have been significantly over inflated by those in favour of abortion.  The idea is that pro-life supporters will be put off attending the event, preferring to steer clear of perceived fundamentalism.  They want to paint a picture of nasty, violent religious fanatics who want to push their beliefs onto others.  It is another classic tactic of the pro-choice lobby.    
But there is hope!  The lies are coming thick and fast and this can mean only one thing: the pro-choice lobby is worried. I have long wished for this day; the day that the abortion debate would really come to the fore in Scotland, propelling itself into the public square and the public mind. It's now happening and I pray fervently for the strength and the faith to persevere in what will be a tough debate. But we must never lose sight of who this is really for. The time for the little ones to have a fair hearing in our country has come. 
And remember, you don't need to worry too much about changing the hearts and minds of the biased media and the vociferous pro-choice activists you may see at counter protests. Their minds will not be changed. But the minds of the huge silent majority can be changed.  These are the people who don't get involved in the public debate but who, from afar, can appreciate the need to protect all life and who can appreciate true equality.  It is they who will be watching us as we pray in silence for the innocents, and for their mums, dads and grandparents.  By our peaceful, prayerful actions we can be a witness to the indisputable beauty of life.
While millions of Scotland's sons and daughters have perished through abortion since it was made legal in 1967, their deaths need not be in vain.  Let their untimely and needless deaths be the catalyst for a new era of true equality of life for all in our country.  If we desire to make Scotland a welcoming place for Syrian refugees, we can surely make Scotland a welcoming place for each and every one of her own precious children.    
Categories: Abortion, Children, Death, Events, Glasgow, Law, Life, News, Politics, Prayer, Pro-Choice, Pro-Life, Refugee, Scotland
/