Shopping Cart
Your Cart is Empty
There was an error with PayPal
Click here to try again
Thank you for your business!
You should be receiving an order confirmation from Paypal shortly.
Exit Shopping Cart
Calling Scotland's 841,000 Catholics to unite as one voice
| | |
| --- | --- |
| Posted on February 1, 2016 at 7:14 AM | |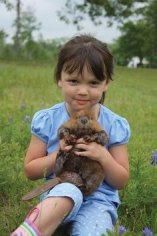 Do you think that preborn baby beavers are deserving of greater protection than preborn baby humans?  I for one don't, yet media headlines and public outcries suggest to me that I am in an increasing minority. 
Being a supporter of the right to life for all human beings, including the youngest and most vulnerable among us, I was deeply disturbed to see yet another public outcry by one of our mainstream media outlets seeking to further protect the lives of a species other than Homo sapiens.  It is an increasingly common occurrence here in Scotland and it continually drowns out the cries of the victims who really matter.
With an unashamedly deep anger I watched television on Sunday night and witnessed the BBC Scotland News headline claiming that the 'rights' of beavers on a Perthshire estate were somehow being violated to the point that they deserve further legal protection.  The furore has erupted because pregnant beavers were found to be among the carcasses of a number of the rodents killed in recent months.   I hear no such outcry for little human beings in the womb from the media and wider public.  It's far easier to stay in the comfort zone of fighting for the rights of animals than to step out and dare to suggest that preborn humans deserve protection, that the choice to kill a baby human is wrong.    
In all honesty we must be the only species who believe it is acceptable and justifiable to kill off our own creation.  It's absurd.  But what's worse is the rich fervour and persistent activism that fuels the call to protect other species such as beavers and rare birds, while some unborn babies languish in their mothers' womb waiting for the abortionist's knife.  There is no such widespread fervour or activism for innocent human beings other than from the usual and same old sources.  There is no media coverage of their plight.  There is no public outcry to change the law.   
I'm all for animal welfare, but then that is not the issue.  The issue here is the lack of protection for the most innocent and most vulnerable human beings, especially when set against the kind of protection the media, some MSPs, and many in the public want to afford to other species.  In the UK alone, 8.5 million babies have lost their lives by way of abortion since 1967.
People of Scotland, perhaps it is time for us to realign our priorities.  Perhaps we need to start focusing more on the rights of our own species rather than getting too caught up in the rights of others.  Perhaps it's time to focus on the bairns rather than the beavers.
Categories: Abortion, Children, Creation, Death, Law, Life, News, Pro-Choice, Pro-Life, Scotland
/