Shopping Cart
Your Cart is Empty
There was an error with PayPal
Click here to try again
Thank you for your business!
You should be receiving an order confirmation from Paypal shortly.
Exit Shopping Cart
Calling Scotland's 841,000 Catholics to unite as one voice
| | |
| --- | --- |
| Posted on January 29, 2016 at 10:28 AM | |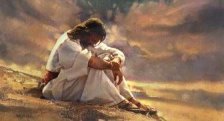 Do we take Jesus for granted?
Sunday's Gospel (Luke 4:21-30):
'Jesus began to speak in the synagogue: 'This text is being fulfilled today even as you listen.' And he won the approval of all, and they were astonished by the gracious words that came from his lips. They said, 'This is Joseph's son, surely?'
But he replied, 'No doubt you will quote me the saying, "Physician, heal yourself" and tell me, "We have heard all that happened in Capernaum, do the same here in your own countryside."' And he went on, 'I tell you solemnly, no prophet is ever accepted in his own country.
'There were many widows in Israel, I can assure you, in Elijah's day, when heaven remained shut for three years and six months and a great famine raged throughout the land, but Elijah was not sent to any one of these: he was sent to a widow at Zarephath, a Sidonian town. And in the prophet Elisha's time there were many lepers in Israel, but none of these was cured, except the Syrian, Naaman.'
When they heard this everyone in the synagogue was enraged. They sprang to their feet and hustled him out of the town; and they took him up to the brow of the hill their town was built on, intending to throw him down the cliff, but he slipped through the crowd and walked away.'
Familiarity breeds contempt.  It's quite a sinister saying but it does have some truth in it.  We have all felt that rush of excitement at something new and fresh in our lives, be it a new car or TV.  But those initial feelings of great excitement soon wear off, replaced by familiarity and a general malaise fuelled by an ever increasing willingness to take the item for granted.  What has happened is that the item has become a part of everyday life.  It's just another part of our routine.  It's not really that exciting any more.  The car, the TV, the tablet are all just items we pick up when we feel like it and drop when we get bored.
However, doing this with TVs and other material objects is not particularly damaging.  It's when we allow this familiarity and malaise to flow into our relationships with people and into our faith that the real damage is wrought.  Consider this: have we grown too familiar with Jesus in our lives?  Do we pick him up only when we think we need him, dropping him again when our needs are satisfied?  Do we only pray when death or serious illness strikes our families?  Do we attend Mass only periodically through the year?  Do we go to Confession once in a blue moon or not at all?  Do we avoid talking about Jesus in our daily lives, banishing him to the sidelines in order to avoid offending those who might not believe?
When Jesus said that 'no prophet is ever accepted in his own country' he wasn't just speaking in a geographical context.  He was also foreseeing the way he would be treated by the people who followed him and who fell silent at the critical moment of his arrest and subsequent torture.  Just think of St Peter, one of Jesus' most trusted friends and apostles.   Even he denied our Lord three times!
It is hard for us to stave off the onset of familiarity, as it takes away the newness and replaces it with a more run-of-the-mill feel.  We, like Peter, are only human and Jesus acknowledges our frailties and difficulties. 
But Jesus also makes 'all things new'.  So trust in him and resist the onset of familiarity when it comes to your relationships and your faith.  Don't be afraid to follow Jesus in every way.  Speak to him even when there is nothing on your mind.  Pick up your Bible when it is the last thing you want to do.  Consider attending Mass at a time other than a Sunday.  And never, ever be afraid to go to Confession.
Pope Francis told the youth in Brazil to "swim against the tide" of relativism and secularism.  Perhaps it's time for us to swim against the tide of familiarity and accept Jesus at all times and not just when feel like it.            
Categories: Bible, Catholic, Christian, Church, Dwelling on the Word of God, Faith, God, Gospel, Gospel Reflection, Jesus, Word of God
/