Shopping Cart
Your Cart is Empty
There was an error with PayPal
Click here to try again
Thank you for your business!
You should be receiving an order confirmation from Paypal shortly.
Exit Shopping Cart
Calling Scotland's 841,000 Catholics to unite as one voice
| | |
| --- | --- |
| Posted on August 18, 2015 at 11:30 AM | |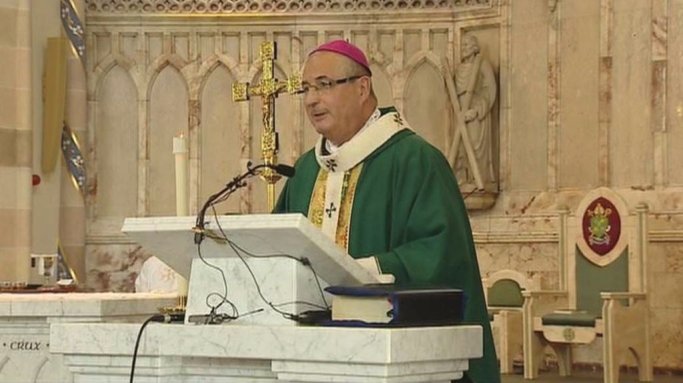 The Catholic Church in Scotland has made a profound apology to victims of abuse saying "We say sorry.  We ask forgiveness."
The apology coincides with the anticipated independent McLellan Commission Report into abuse in the Catholic Church in Scotland, a report which has today received widespread support from Church hierarchy who have committed to accepting its recommendations in full.
At Mass in St Andrew's Cathedral in Glasgow, Archbishop Philip Tartaglia formally responded to the contents of the report on behalf of the Bishops of Scotland.  He said: "As the president of the Bishops' Conference, and on behalf of all the bishops of Scotland, I want to offer a profound apology to all those who have been harmed and who have suffered in any way as a result of actions by anyone within the Catholic Church.
"Child abuse is a horrific crime. That this abuse should have been carried out within the church, and by priests and religious, takes that abuse to another level.
"Such actions are inexcusable and intolerable. The harm the perpetrators of abuse have caused is first and foremost to their victims, but it extends far beyond them, to their families and friends, as well as to the church and wider society."
He then told victims that the Bishops of Scotland were shamed and pained at their sufferings and again apologised, saying: "We say sorry. We ask forgiveness.
"We apologise to those who have found the church's response slow, unsympathetic or uncaring and reach out to them as we take up the recommendations of the McLellan Commission."
The report, a ninety nine page document, sets out a number of critical proposals, including: support for survivors of abuse to be a priority; a consistent approach to safeguarding across the whole Church; regular high quality training for those in the Church involved in safeguarding; and the Church to set out a theology of safeguarding.  The Bishops have accepted all recommendations set out in the report and will set to work on implementing these in the days ahead as well as ensuring that the positive steps already made with respect to safeguarding are maintained.
The report remarks that the Catholic Church worldwide has acknowledged the evil of abuse  within it and has promised to give primacy to the needs of those who have been abused.  In Scotland, all Bishops, priests and safeguarding advisers involved in providing evidence to the commission agreed that a culture of secrecy had been a very significant part of the response of the Church to allegations of abuse. They all vowed to ensure that this will not happen again in future.
Monsignor Oliver, who accompanied the Bishops of Scotland at their gathering in Salamanca in January stated that: "We did not listen to victims and underestimated the extent of the problem; we missed red flags and warning signs; we were conned by many offenders; and, believed often with professional advice that some offenders could be returned to ministry."
ArchbishopTartaglia's desire to rid the Church of such evil can be summed up in these words of his: "As the reality of the abuse of minors and vulnerable adults has been more and more uncovered in society and in the Church, and as safeguarding has become more embedded in the mindset and action of Catholic communities, tendencies to deny, make excuses, protect or cover up, while not yet eradicated, are gradually being seen as indefensible and will eventually be defeated."
The report highlights a 'striking improvement' in recent years in regard to the training of priests on safeguarding and there were favourable comments on the commitment of Church volunteers to ensure good practice when it comes to safeguarding.
There is no doubt that the words of Pope Francis when he said "There is no place in the Church's ministry for those who commit these abuses" are now being actioned in Scotland.  There is now a clear commitment to ensure that all allegations of abuse are dealt with properly and with a focus on the victim, rather than attempting to sweep the matter under the carpet or lay the blame elsewhere.
Beth Smith, Director of WithScotland, commented that: "The Church seems to be on the backfoot.  But it could be a leader and a pioneer in this field."  I agree.  This is an opportunity for the Church to lead the way in righting the wrongs of the past.  The pain and suffering of those victims of abuse will never go away completely and a lot of that is down to failures on the part of the Church.  But the Church now has an opportunity to do something for those people; not only does it have the opportunity to apologise and to meet them face to face, it has an opportunity to make damn sure it never, ever happens again.
A key element of the report is an Implementation Plan and this is expected to be published within the next three months, outlining how the Church is going to set about achieving the recommendations contained in the report. The eight key recommendations are as follows:
1. Support for the survivors of abuse must be an absolute priority for the Catholic Church in Scotland in the field of safeguarding. The Bishops' Conference of Scotland should make a public apology to all survivors of abuse within the Church.
 
2. The "Awareness and Safety" manual should be completely revised or rewritten.
 
3. There must be some external scrutiny and independence in the safeguarding policies and practices of the Catholic Church in Scotland.
 
4. Effectiveness and improvement must be measured at every level of safeguarding in the Church.
 
5. A consistent approach to safeguarding is essential: consistent across different parts of Scotland and consistent across different parts of the Church.
 
6. Justice must be done, and justice must be seen to be done, for those who have been abused and for those against whom allegations of abuse are made.

7. The priority of undertaking regular high-quality training and continuous professional development in safeguarding must be understood and accepted by all those involved in safeguarding at every level.
 
8. The Catholic Church in Scotland must set out a theology of safeguarding which is coherent and compelling, reflecting on Jesus' self-identification with children when he said "those who welcome the little ones welcome me."
We pray for all victims of abuse across the world that the Lord will bring comfort and healing to them.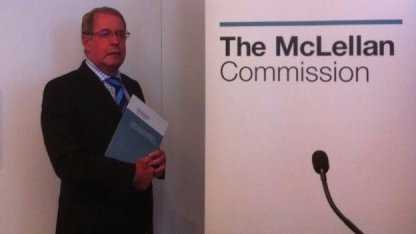 Categories: Abuse, Bishop, Catholic, Children, Church, Crime, Evil, Law, News, Priesthood, Safeguarding, Scotland, Sex, Sin, Suffering
/