Shopping Cart
Your Cart is Empty
There was an error with PayPal
Click here to try again
Thank you for your business!
You should be receiving an order confirmation from Paypal shortly.
Exit Shopping Cart
Calling Scotland's 841,000 Catholics to unite as one voice
| | |
| --- | --- |
| Posted on July 27, 2015 at 9:33 AM | |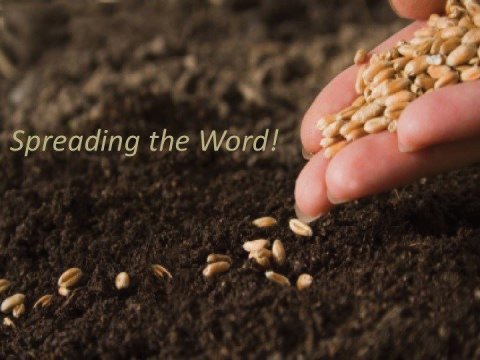 We are all obliged to spread the Word of God
Isn't it true that you often hear people saying things like 'Jesus would do this' and 'Jesus would do that'?  Indeed, such statements are often used by secularists to backup their argument that religion is intolerant, or by liberal Catholics who claim that a loving Jesus would allow for a departure from the Truth of Church teaching.
Yet isn't it rare to hear someone say 'Jesus would do this' or 'Jesus would do that' when it comes to spreading the Gospel or proclaiming the Truth of the Kingdom of God? 
For many people, including many Catholic people, the perception of Jesus has become relativised to the point that we pick and choose the Jesus who happens to suit our argument at any given point in time.  We forget that Jesus is not only this all-loving, all-forgiving God; but that he is also a God who expects something from us.
Jesus expects us to follow him.  And to follow Jesus means we put everything else to the side.  He expects us to put him first, others second, and ourselves third.  And he expects us to take his name to all people; to proclaim the truth and beauty of the Gospel everywhere we go.
These days there are too many 'fans' of Jesus and not enough 'disciples'.  There are not enough people working in the trenches trying to bring other souls to Christ.  Instead they satisfy themselves that they do enough and that anything else is either the job of someone else or that their failures will not be harshly judged by the Creator.  
We have lost our sense of true discipleship and our obligation to bring people to Jesus, putting our own souls in danger in the process.  Perhaps we think that discipleship is the job of our parish priest, that they are the real disciples of Jesus in today's world.  But this is simply not true.  Each and every one of us is called to be disciples and to take Christ and his message of love and mercy to the four corners of the earth.  We are all missionaries, called to sow the seed of Truth.
Let us spend a few moments today thinking about what we do to bring other people closer to Jesus.  Do we do enough?  Or are we often guilty of ignoring this obligation, focusing only on the qualities of Jesus that suit our own needs?  If we do then perhaps it's time for us to take some responsibility and be a bit more disciple like. 
Categories: Apologetics, Bible, Catholic, Christian, Christianity, Church, Evangelisation, Faith, Forgiveness, God, Gospel, Jesus, Joy, Love, Missions, Relativism, Religion, Scripture, Secularism, Word of God
/