Shopping Cart
Your Cart is Empty
There was an error with PayPal
Click here to try again
Thank you for your business!
You should be receiving an order confirmation from Paypal shortly.
Exit Shopping Cart
Calling Scotland's 841,000 Catholics to unite as one voice
| | |
| --- | --- |
| Posted on March 31, 2015 at 12:37 PM | |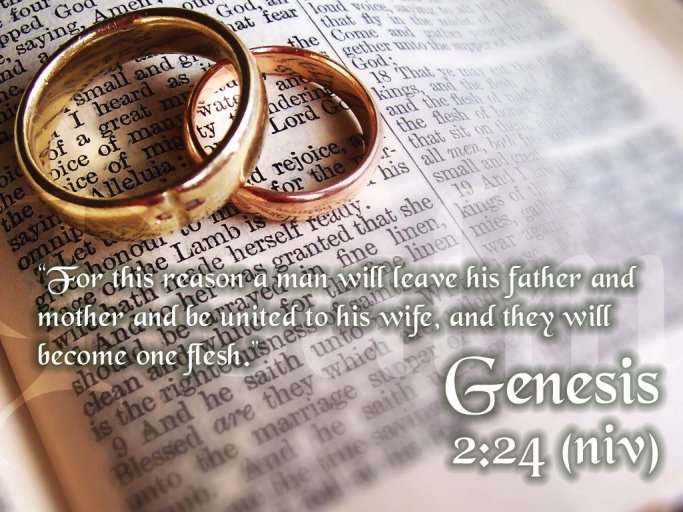 The issue of divorce is a subject of much discussion among members of the Catholic Church and its detractors. 
So what is thr truth of our teaching?  And did Jesus really allow divorce?
While Mosaic law did allow divorce and remarriage among the Israelites Jesus had a very different point of view when confronted by the Pharisees on the topic.  Jesus said: "Have you not read that he who made them from the beginning made them male and female, and said, 'For this reason a man shall leave his father and mother and be joined to his wife, and the two shall become one flesh'? So they are no longer two but one flesh. What therefore God has joined together, let not man put asunder."
The Pharisees tested Jesus yet further when they asked "Why then did Moses command one to give a certificate of divorce, and to put her away?"  Jesus' response: "For your hardness of heart Moses allowed you to divorce your wives, but from the beginning it was not so."
It is a clear and decisive teaching of Christ that sacramental marriage is forever and that divorce is not allowed.
So does the Church simply refuse to recognise any form of civil divorce or even separation?  Not quite.  The Church understands that sometimes such action is necessary where it is for reasons of abuse for example.  Provided there is no intention to end the sacramental aspect of the marriage then this is allowed but it cannot simply be done to free up individuals to marry others. 
The Catechism of the Catholic Church states: 'The separation of spouses while maintaining the marriage bond can be legitimate in certain cases provided for by canon law. If civil divorce remains the only possible way of ensuring certain legal rights, the care of the children, or the protection of inheritance, it can be tolerated and does not constitute a moral offense.'
So we have covered sacramental marriages i.e. marriages between two consenting Catholic people.  What about marriages between baptised Christians and other types of marriage?  Following the teachings of St Paul the Church has stated the following: 'A marriage entered into by two non-baptized persons is dissolved by means of the Pauline privilege in favor of the faith of the party who has received baptism by the very fact that a new marriage is contracted by the same party, provided that the non-baptized party departs.'  Therefore, there is scope for certain types of marriage to be dissolved so that an individual is free to marry again.
Another consideration with respect to marriage is the process of annulment.  This is where the Catholic Church, following thorough investigation, declares that a marriage never existed in the first place.  Some reasons for this are lack of capacity, failure to adequately consent, and violation of canonical form.
While there may be limited scope for non-sacramental marriages to be dissolved (and it is very limited) there is no doubt that valid sacramental marriages are forever and that divorce is not an option.  And this is all in accordance with the teachings of Jesus Christ.
Categories: Apologetics, Bible, Catechism, Catholic, Church, Divorce, God, Jesus, Love, Marriage, Sacrament, Scripture, Word of God
/