Shopping Cart
Your Cart is Empty
There was an error with PayPal
Click here to try again
Thank you for your business!
You should be receiving an order confirmation from Paypal shortly.
Exit Shopping Cart
Calling Scotland's 841,000 Catholics to unite as one voice
| | |
| --- | --- |
| Posted on March 13, 2015 at 11:29 AM | |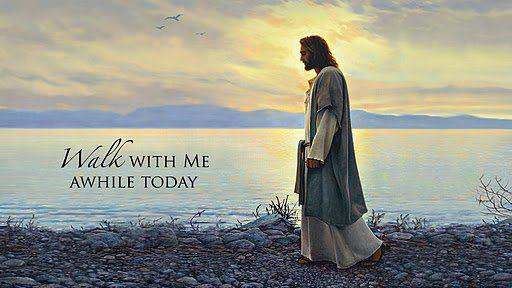 Sunday's Gospel (John 3:14-21):
'Jesus said to Nicodemus:
'The Son of Man must be lifted up
as Moses lifted up the serpent in the desert,
so that everyone who believes may have eternal life in him.
Yes, God loved the world so much that he gave his only Son,
so that everyone who believes in him may not be lost
but may have eternal life.
For God sent his Son into the world
not to condemn the world,
but so that through him the world might be saved.
No one who believes in him will be condemned;
but whoever refuses to believe is condemned already,
because he has refused to believe in the name of God's only Son.
On these grounds is sentence pronounced:
that though the light has come into the world
men have shown they prefer darkness to the light
because their deeds were evil.
And indeed, everybody who does wrong
hates the light and avoids it,
for fear his actions should be exposed;
but the man who lives by the truth comes out into the light,
so that it may be plainly seen that what he does is done in God.''
Perhaps it would be of benefit if we carved up this Gospel passage a little.  Perhaps we should boil it right down into a few snappy statements of fact, as declared by Jesus.  He says this:
God gave the world His only Son
Everyone who believes in the Son will not be lost but may have eternal life
God sent his Son not to condemn but to save
No person who believes in the Son will be condemned
Whoever refuses to believe in the Son is already condemned
It's hard hitting stuff!  How can we reconcile the fact that God is all loving and all merciful yet He is prepared to allow people to be condemned!  We are all God's creation, so how can He allow any of us to be lost? 
It's a conundrum alright and it's a stumbling block for many people.  But one thing that is absolutely certain is that what we are reading is the Word of God.  These are the words of Jesus Christ; the words of God made man.  There can be no dubiety about the reality of these words and their applicability to all people.  These words apply to everyone.  Yet sadly so many people aren't aware of them.  But hey, that's why you and I exist!  We have been given a special grace by God to have knowledge of His Word.  Not only that but we have been entrusted to take that Word to others! 
How do you think our faith spread back in the early days of the Church?  How do you think the Word of God found its way into the hearts and minds of so many people through the years?  Simple.  People used their mouths, their hands, and their feet to spread the Word!  There are millions of people out there who do not have the joy of God's Word and His Truth.  We are called to take His Word to all of those who have not yet heard. Wow!  God doesn't ask much of us does He??
And while we may have this huge responsibility on our shoulders, we needn't do it alone. No, Jesus is always with us.  And God sends His Holy Spirit to be our comforter and our guide as we try to bring the Truth to all people.  We are never ever alone.  That is why we must follow Jesus' example and take time out to sit in a quiet place and pray.  We must learn to take some time away from the crowd to clear our heads and to be in the presence of God, the Father who loves us and wants us to love Him back. 
This day, take some time to speak with Jesus and ask him for guidance on how you can be an instrument of God's work.  Ask him what you can do to take God's Word to other people.  Ask him if there is anything specific God wants you to do to bring His Truth to those who do not believe.
Remember the warnings of Christ when he speaks of those who refuse to believe.  He says that they are already condemned.  But this needn't be the case.  We can change this!  We can bring people to God and save their souls!  In today's world which has embraced the modern idea of new-age spirituality and religion it is widely accepted that each individual person is entitled to believe in what they want and do pretty much whatever pleases them. It is their life and 'who am I to interfere?' is the general consensus in a society with an increasing desire for relativism.  And while God's great gift of free will for all people makes this possible, sacred scripture is full of warnings about how we ought to live our lives.  Too often we hear the cry that 'Jesus wouldn't do this' and 'Jesus wouldn't do that'.  Who are we to decide what Jesus would and wouldn't do?  If we want to know what Jesus would and wouldn't do we just need to read the Word of God.  It's all there in black and white! 
The difficulty many people have is that they find it hard to accept some of the difficult teachings of Jesus.  They find it difficult to accept some of the harsh words he sometimes has to say.  But remember, this doesn't change the fact that he is pure love, pure gentleness, pure compassion, and pure mercy.  He is still all of those things.  It's just that some of his teachings challenge us. And there can be no greater challenge than to bring the condemned into new life in Christ!  That's the challenge Christ sets us is in this Gospel passage. God doesn't want anyone to be condemned. He wants everyone to love Him and to eventually be with Him in Heaven.  But sometimes we choose the wrong path.  But thankfully there is only one wrong path which makes it really easy for us to know when we and others around us are going the wrong way.  The wrong path is simply the path that Christ isn't walking along.  If we want to take the right path we need to follow Christ.  It is that path that will lead us to God.  Jesus himself said: "I am the way, the truth, and the life; no one can get to the Father except through me".  Jesus isn't lying here.  It's impossible for him to lie for he is all good.  No, Jesus is telling us in a very honest and frank manner that we need to follow him if we want to get to the Father.  Any other route to the Father simply will not work!  Why?  Because there is no other route to the Father!  Every other route is one of darkness.  Jesus is the only way.  It is Jesus who brings us into the light.
Categories: Bible, Catholic, Chastity, Christian, Christianity, Church, Dwelling on the Word of God, Faith, God, Gospel, Gospel Reflection, Heaven, Holy Spirit, Jesus, Love, Mercy, Missions, Relativism, Religion, Salvation, Scripture, Secularism, Word of God
/