Shopping Cart
Your Cart is Empty
There was an error with PayPal
Click here to try again
Thank you for your business!
You should be receiving an order confirmation from Paypal shortly.
Exit Shopping Cart
Calling Scotland's 841,000 Catholics to unite as one voice
| | |
| --- | --- |
| Posted on March 9, 2015 at 1:58 PM | |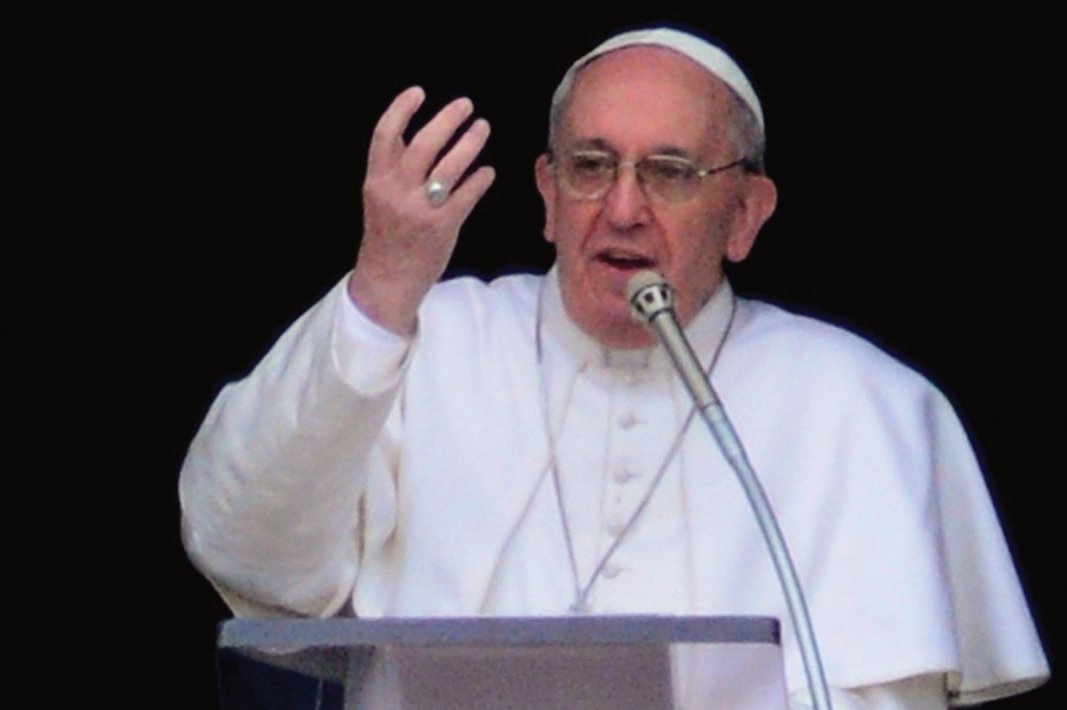 Pope Francis, in his Sunday Angelus has spoken of the need to allow Jesus to come into our lives to cleanse us and for us to allow our bodies to be inhabited by him, and only him. The Pope said: "Let us allow Him to enter into our lives, into our families, into our hearts….so that we might be able to rediscover the beauty of the encounter with Christ, the only One Who frees us and saves us."
The Pope said: "His [Jesus'] humanity is the true temple where Godis revealed, speaks, is encountered; and the true worshippers, the true worshippers of God are not only the guardians of the material temple, the keepers of power and of religious knowledge, [but] they are those who worship God "in spirit and truth" (John 4:23).
The Pope here is emphasising the need to focus on Christ in order to encounter God.  He is also stressing the importance of worshiping God not just on a spiritual level but also by increasing our knowledge of our faith; our knowledge of Truth.
In reference to Sunday's Gospel passage the Pope spoke about Jesus driving the money changers with their sheep and oxen out of the temple.  The pope suggested that Jesus wants our bodies to be clean just like the temple and that the only way to do this is to allow Jesus' love to enter us and cleanse us. 
The Pope said: "If we are witnesses of this living Christ, so many people will encounter Jesus in us, in our witness. But, we ask – and each one of us can ask ourselves – does the Lord feel at home in my life? Do we allow Him to "cleanse" our hearts and to drive out the idols, those attitudes of cupidity, jealousy, worldliness, envy, hatred, those habits of gossiping and tearing down others? Do I allow Him to cleanse all the behaviours that are against God, against our neighbour, and against ourselves, as we heard today in the first Reading? Each one can answer for himself, in the silence of his heart: "Do I allow Jesus to make my heart a little cleaner?" "Oh Father, I fear the rod!" But Jesus never strikes. Jesus cleanses with tenderness, with mercy, with love. Mercy is His way of cleansing. Let us, each of us, let us allow the Lord to enter with His mercy – not with the whip, no, with His mercy – to cleanse our hearts. The whip of Jesus with us is His mercy. Let us open to Him the gates so that He would make us a little cleaner."
Today let us surrender ever more to Jesus and his merciful and tender love and let us never be afraid to encourage others to do the same. 
Categories: Angelus, Catholic, Church, Faith, God, Idolatry, Jesus, Love, Mercy, Peace, Pope Francis, Reconciliation, Rome, Vatican
/