Shopping Cart
Your Cart is Empty
There was an error with PayPal
Click here to try again
Thank you for your business!
You should be receiving an order confirmation from Paypal shortly.
Exit Shopping Cart
Calling Scotland's 841,000 Catholics to unite as one voice
| | |
| --- | --- |
| Posted on February 19, 2015 at 7:22 AM | |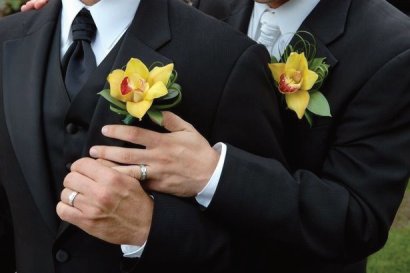 New Equality and Human Rights Commission guidance on how same-sex marriage should be taught in schools appears to offer protection to those who believe that marriage should only be between one man and one woman.
The guidance makes the following important points:
No school, or individual teacher, is under a duty to support, promote or endorse marriage of same sex couples.
Teachers and other school staff, parents and pupils are all free to hold personal opinions on the marriage of same sex couples, including a view that marriage should only be between a man and a woman. The Scottish Government considers the belief that marriage can only be between a man and a woman is a belief worthy of respect in a democratic society.
Individuals are free to express positive or negative views about the marriage of same sex couples.
This guidance must be viewed as something positive for those people who believe only in natural marriage; that is marriage between one man and one woman.  We as Catholics are among those people and this document sets a fairly positive tone for our Catholic schools and the freedom of our educators and pupils to express concern about other forms of marriage. 
The most important thing for our schools on the subject of marriage is that they promote marriage between one man and one woman and that this is put forward as the only form of marriage revealed by God and instituted by Christ as a Sacrament.  And while schools will still need to refer to the availability of same-sex marriage as provided under the new legislation, the ability of educators to promote the Church's view at the expense of other forms of marriage not accepted by the Church is not hindered.
That said, the Church continues to be a welcoming place for all people and accepts that many people have same-sex attraction.  And while detractors may suggest that the Church is not a welcoming place for all because it believes sexual relations between people of the same sex to be sinful, we must remember that sexual relations outside of marriage between heterosexual couples is similarly sinful as are acts of sexual self-gratification.  The Church teaches that there are two essential elements to marriage; the unitive aspect which is the complete giving of one to the other, and the procreative aspect of being open to the possibility of new life.  
Remember, the Church is a hospital for sinners not a club for saints.  A fundamental role of the Church is to bring people to Christ through the process of reconciliation, and this is a gift open to all.   
Categories: Catholic, Catholic Education, Chastity, Children, Church, Confession, Education, Faith, Homosexuality, Jesus, Law, News, Politics, Religion, Sacrament, Same Sex Marriage, Scotland, Scottish Parliament, Sin
/