Shopping Cart
Your Cart is Empty
There was an error with PayPal
Click here to try again
Thank you for your business!
You should be receiving an order confirmation from Paypal shortly.
Exit Shopping Cart
Calling Scotland's 841,000 Catholics to unite as one voice
| | |
| --- | --- |
| Posted on February 12, 2015 at 12:28 PM | |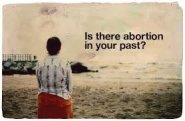 There are some fascinating facts about pregnancy which, if more widely known, could provide help and healing for countless people affected by abortion.
Fetal cell microchimerism is not particularly well known yet it is a medically accepted biological process.  Essentially, it means that a mother carries cells from every child she ever conceives.  Therefore, a mother has biological knowledge of every one of her children, even if they are aborted or miscarried.
Research also shows that cells from aborted or miscarried children also pass to other offspring.
This little known biological process is only just starting to become more widely known, despite having been accepted by medics for some time.  The Scientific American carried an article on it in 2008 (Your Cells Are My Cells by J Lee Nelson).
Project Rachel founder Vicki Thorn has looked into the process in great detail and, in a recent appearance on the 
Catholic Answers
podcast, Vicki explained how she has used it to bring healing to people affected by abortion.  The hope is that mothers and fathers will draw comfort from the fact that  a part of their child lives on and that this will help them in their healing process and also make the memory of that child more real.
Vicki has also tackled the idea of society downplaying the role of fathers and reports that 80% of men experience what is known as 'courade' in the presence of their pregnant partner.  This means that the father experiences symptoms of pregnancy along with his partner, and may even mean the father becomes aware of the pregnancy before the mother.  Therefore, the father is more attached to the pregnancy process than many may think and he too is greatly affected by abortion.
Vicki also speaks about the affect abortion has on the various parties involved; commenting that only 30% of marital relationships survive an abortion loss.  The principal reason for this would appear to be a loss of trust, mostly because there are fears that another pregnancy may lead to another abortion.
Men and women who have suffered abortion losses often have difficulties in subsequent pregnancies and a British study has found that women with an abortion loss were 33% more likely to give birth prematurely with an even greater chance of extreme prematurity. 
We can only hope and pray that one day every person in our world will hold true the intrinsic value of every human life.  However, while this is not the case, we must do what we can to bring comfort to those who have been affected by abortion and let them know that all is not lost.  Fetal cell microchimerism ensures that all is not lost and that every child lives on with their mother, father, sisters and brothers.  No family ever forgets its children.
Please also visit our own page on abortion which details places where you can seek help if you have been affected by abortion or are considering having an abortion. 
Click here to visit the page
.
Categories: Abortion, Abortion, pro-life, Children, Divorce, Family, Life, Marriage, Medical Research, News, Prayer, Pro-Choice, Pro-Life, Science, Suffering
/