Shopping Cart
Your Cart is Empty
There was an error with PayPal
Click here to try again
Thank you for your business!
You should be receiving an order confirmation from Paypal shortly.
Exit Shopping Cart
Calling Scotland's 841,000 Catholics to unite as one voice
| | |
| --- | --- |
| Posted on February 3, 2015 at 8:11 AM | |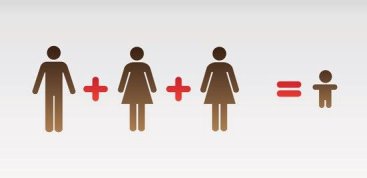 Later today, the UK Parliament will vote on whether to introduce laws to allow the creation of 'three parent babies'.  It is a move that must be resisted for a number of reasons and it is sincerely hoped that MP's will vote overwhelmingly against allowing the procedure.
While proponents argue that it will help root out certain conditions, including some disabilities, we should not be fooled into thinking this is a simple exercise in making the human race better.
Science is going into the unknown and we can in no way be certain of the consequences.  Further, there are weighty ethical arguments against such a procedure which many people have failed to consider.
Think about disabled people.  We are going down a road which may mean nobody is born with a disability.  Is this because we think there is something wrong with disabled people and that they have less value than others?  If we are going to eradicate disabled people through this procedure then the only logical explanation for allowing it is because those who are disabled are somehow of inferior value.  That, for me, simply is not right.
Our governments in the UK and Scotland are taking us down a dangerous road to what they perceive to be 'human perfection'.  Abortion already allows unwanted babies to be rooted out of society.  Assisted suicide, which is currently under consideration in Scotland, will allow for the rooting out of people with disabilities and serious ill health; people who supposedly have little to offer society.  Three parent babies is just the next step in that rooting out of the seemingly 'imperfect' among us.
I don't know about you, but I believe every single human being brought into existence has value.  And that's not necessarily anything to do with being religious.  Basic human perception should lead us to appreciate the value of every single human life.  This, for me, is what equality is all about.  After all, if we don't have equality in terms of the value of life, we simply cannot have equality.
Categories: Abortion, Abortion, pro-life, Assisted Dying, Assisted Suicide, Children, Disability, Down's Syndrome, Euthanasia, Infanticide, Law, Life, Medical Research, News, Politics, Pro-Choice, Pro-Life, Science, Scotland, Scottish Parliament, Suicide, UK Parliament, United Kingdom
/