Shopping Cart
Your Cart is Empty
There was an error with PayPal
Click here to try again
Thank you for your business!
You should be receiving an order confirmation from Paypal shortly.
Exit Shopping Cart
Calling Scotland's 841,000 Catholics to unite as one voice
| | |
| --- | --- |
| Posted on January 30, 2015 at 11:40 AM | |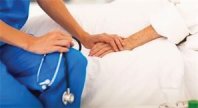 It's not as if we didn't know this was coming.  Belgium has, after all, already legalised the euthanizing of children.  But now the reality of assisted suicide for those who suffer from mental ill health and those who are disabled is becoming a reality, with increasing numbers of people using the option to take their own lives, and with considerable ease.
There are reported cases of a transgender man who struggled with mental illness from a childhood trauma and who was killed 'with dignity' as proponents of assisted suicide like to say.  There is the case of twins who were euthanized because they were going blind and because it was felt they had nothing to live for.  This is the reality of assisted suicide.
Life is being destroyed all around us.  It started with contraception and abortion and now we have people telling us that killing should be even more widely available. They suggest it should stretch to any vulnerable person who feels they would be better off dead.  The sense of caring and the responsibility to love one another has been consigned to the modern day secular dustbin.  Love, it seems, is a tired concept.  Survival of the fittest and the strongest would appear to have won the day in countries like Belgium. 
For Catholics, there simply is no way other than love.  Jesus calls on all of us to love our neighbour and to love life.  Our life is from the very moment of our conception until the day we die in accordance with the will of God.  We are not entitled to take control of our lives out of God's hands. We cannot play God.  Remember, the devil wanted to be God.  It does not pay to meddle with God-given life.  Please, please, if you haven't already done so, read our recent post on assisted suicide in Scotland and make sure you write to your MSP and sign the 'Care Not Killing' petition.  You can find everything you need by
clicking this link
.
This is a hugely significant battle, a battle which is, for some, a matter of life and death.
Categories: Abortion, Abortion, pro-life, Assisted Dying, Assisted Suicide, Catholic, Children, Contraception, Creation, Death, Devil, Disability, Down's Syndrome, Euthanasia, God, Infanticide, Jesus, Law, Life, Love, News, Pro-Choice, Pro-Life, Suffering, Suicide
/