Shopping Cart
Your Cart is Empty
There was an error with PayPal
Click here to try again
Thank you for your business!
You should be receiving an order confirmation from Paypal shortly.
Exit Shopping Cart
Calling Scotland's 841,000 Catholics to unite as one voice
| | |
| --- | --- |
| Posted on January 23, 2015 at 7:47 AM | |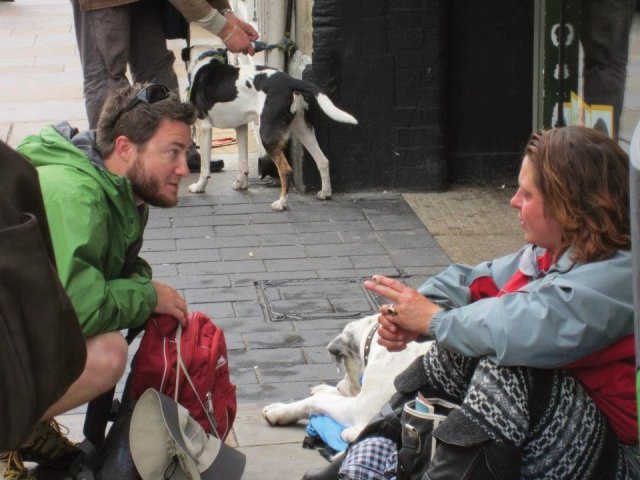 Sunday's Gospel (Mark 1:14-20):
'After John had been arrested, Jesus went into Galilee. There he proclaimed the Good News from God. 'The time has come' he said 'and the kingdom of God is close at hand. Repent, and believe the Good News.'
As he was walking along by the Sea of Galilee he saw Simon and his brother Andrew casting a net in the lake – for they were fishermen. And Jesus said to them, 'Follow me and I will make you into fishers of men.' And at once they left their nets and followed him.
Going on a little further, he saw James son of Zebedee and his brother John; they too were in their boat, mending their nets. He called them at once and, leaving their father Zebedee in the boat with the men he employed, they went after him.'
We are all called to be fishers of men, just as Simon Peter and Andrew were called byJesus.  And while it isn't a particularly easy task, it is one which requires our endeavour and commitment. 
Jesus never asks us to do anything that isn't worthy of the Kingdom of God.  Therefore, our need to evangelise is an important one and one we must take seriously. But as there are many different types of fish with different colours and coming in different shapes and sizes; so it is with people.  Every person has a distinct character which may make it easier or more difficult in encouraging them to follow Jesus.
There is no simple, exact science to evangelising.  There are many ways in which we can cast our nets out into the world in the hope of catching souls for God.  One may be a simple act of kindness to a poor person in the street; perhaps spending a little time with them.  A simple act like this may encourage that person to seek God and may even encourage others passing by to wonder why someone should commit such an act of kindness. That wonder may just lead them to think that God may have something to do with it.
Perhaps you are at work and colleagues start to gossip and bad mouth another colleague.  This is your chance to step up and discourage such behaviour!  Such a simple act may make your colleagues wonder why you would think that a bit of gossip could be wrong.  That wonder may just lead them to God.
The list of possibilities is endless when it comes to evangelising.  There are so many opportunities for us to evangelise and it doesn't always need to be the blindingly obvious.  While directly encouraging someone to pick up a Bible or to go along to Mass are other valid ways to evangelise, we need to be aware that there are a whole range of ways to bring people to God. 
And to be successful as a 'fisher of men' we don't need to achieve immediate results for our endeavours.  Rather, our job is often a case of throwing the seed of faith out there and letting the Holy Spirit do the rest.  If we can just tee things up for the Spirit to work its magic, we will be helping Jesus in his mission to bring people to God.
The Kingdom of God is indeed at hand, for the Kingdom of God is in your hands.  Go out and make disciples of all nations and be a fisher of men and women by your simple acts of love for others!
Categories: Bible, Catholic, Charity, Church, Dwelling on the Word of God, Evangelisation, Faith, God, Gospel, Gospel Reflection, Gossip, Heaven, Holy Spirit, Jesus, Life, Love, Mass, Poverty, Scripture, Suffering, Word of God
/