Shopping Cart
Your Cart is Empty
There was an error with PayPal
Click here to try again
Thank you for your business!
You should be receiving an order confirmation from Paypal shortly.
Exit Shopping Cart
Calling Scotland's 841,000 Catholics to unite as one voice
| | |
| --- | --- |
| Posted on November 3, 2014 at 9:01 AM | |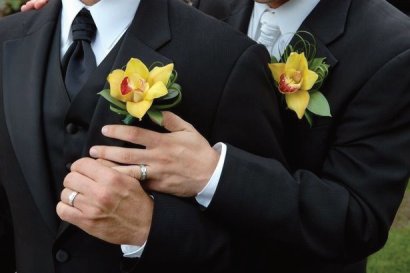 Robert P. George, McCormick Professor of Jurisprudence at Princeton University has argued that there can be no middle ground where gay marriage is allowed and the religious freedom of dissenters is supported.  He also suggests that the growing intolerence towards those who support traditional marriage is based on a lack of understanding of the reasons supporting that view.
Professor George said: "The whole [gay marriage] argument was and is that the idea of marriage as the union of husband and wife lacks a rational basis and amounts to nothing more than 'bigotry,' reflecting animus against a certain group of people," he said. "Therefore, no reasonable person of goodwill, we are told, can dissent from the liberal position on sex and marriage, any more than a reasonable person of goodwill could support racial segregation and subordination. You've heard the analogy drawn a thousand times. And this is because marriage, according to the re-definers, consists principally of companionship — the companionship of people committed to mutual affection and care. Any distinctions beyond this one they condemn as baseless."
George then added that same-sex marriage proponents "uncritically, then, not knowing what they're rejecting, not knowing what the alternative is, conceive marriage precisely as sexual-romantic companionship or domestic partnership, laying aside, ignoring altogether, its defining social purpose, imagining somehow, I suppose, that the law has some interest in people's romantic relationships just as such. What that interest could be, none of my friends on the other side have ever managed to actually express a view about. And yet, we are told, marriage must be 'expanded,' or, in truth, redefined, or, perhaps in greater truth, abolished or replaced with, a conception of 'marriage' as sexual romantic companionship or domestic partnership, because they can't fathom how any reasonable person of goodwill can understand it in any other way."
Click here to read the full article at the Christian Post:
Categories: Homosexuality, Love, Marriage, News, Politics, Same Sex Marriage
/