Shopping Cart
Your Cart is Empty
There was an error with PayPal
Click here to try again
Thank you for your business!
You should be receiving an order confirmation from Paypal shortly.
Exit Shopping Cart
Calling Scotland's 841,000 Catholics to unite as one voice
| | |
| --- | --- |
| Posted on July 23, 2014 at 7:27 AM | |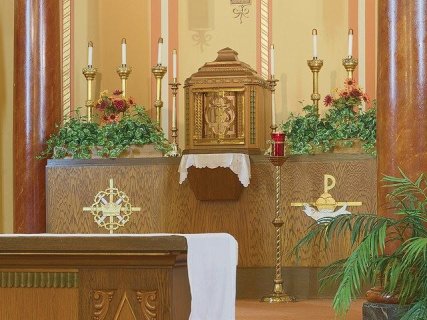 Part 2 of our 'Common Difficulties with Faith' series looks at the age old complaint that the Mass is too long.
Part 2 - The Duration of the Mass
The duration of the Mass is often a topic of discussion in Catholic circles, particularly where Holy Communions and Baptisms are concerned.  It is a common complaint among many and the majority of us may well have complained about it at one time or another.
Yet, think of it this way: if you heard that Pope Francis was visiting your parish this weekend would you not happily spend a few hours patiently waiting for an opportunity to get close to him?  Wouldn't you be desperate to be able to have a personal moment with the pope and put everything else on hold?  Why then should we not do the same for Jesus who is, of course, truly present in the Blessed Sacrament?
The Mass is a repeat Christ's Passion, Cross and Resurrection.  We relive the entire event at each Mass and it becomes no less important and no less significant, even after 2000 years.
How can we ever get bored of reliving something that has given us the gift of eternal life?
At each Mass we stand at the foot of the Cross with Mary, gazing up at the broken body of Jesus.  He isn't hanging there so that we can sneak off early or complain about how long we have to stand there looking at him.  He wants us to gaze up at him with love and with great joy in the sure and certain hope of the Resurrection to come.
As we stand at the foot of the Cross at each Mass, let us not fall into the trap of watching the clock.  Let us enjoy spending time with the one who loves us more than any other.  Let us spare a few more moments in the company of someone who was prepared to have nails driven into his hands and feet so that we may live.
Categories: Catholic, Church, Eucharist, Holy Communion, Jesus, Mass, Prayer
/