Shopping Cart
Your Cart is Empty
There was an error with PayPal
Click here to try again
Thank you for your business!
You should be receiving an order confirmation from Paypal shortly.
Exit Shopping Cart
Calling Scotland's 841,000 Catholics to unite as one voice
| | |
| --- | --- |
| Posted on July 22, 2014 at 8:41 AM | |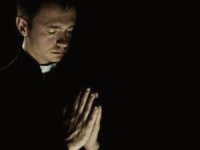 Over the next three days we will be looking at common difficulties encountered in the faith journey of many people across the world. 
These are: difficulties with your priest, the length of the Mass, and struggling with scripture.
This list is of course not exhaustive.  However, it was felt that these were among the most common issues arising out of conversations with Catholic people on their faith.
Part 1 - Difficulties with a Priest
While a priest - our shepherd charged with the task of leading us ever closer to God and increasing our faith - is important, we must not use him as an excuse to reject God.
While confidence among clergy is at an all time low following the discovery of child abuse at the hands of sick men who should have known so much better, not every priest should be judged against this standard of behaviour.
In addition, not every priest can be expected to fit into our own personal image of what we feel they should be and how we feel they should carry out their priestly duties.
It is true that a priest should be welcoming and approachable and must work hard to look after the faith interests of his flock.  Yet this must be done within the framework of the Church.  This framework, which includes the Commandments of God, the life of Christ, sacred scripture, the precepts of the Church, the Catechism, encyclicals by countless popes, and so on, forms the rules and traditions by which we are expected to live out our faith.
It is within this framework that the priest must preach to his congregation.  It is within this framework that the priest must care for his flock.
We must remember that a priest's job is not restricted to simply saying Mass and preaching through a homily.  He must also tend to the sick, tend to the dying, comfort those in mourning, hear confessions, take the Blessed Sacrament to the housebound, study the faith, look after the administrative aspects of the parish, deal with numerous ministries, attend meetings, and, of course, spend countless hours each day praying for his parish and for his flock.
While a priest's character may be important, it is also important for those who lend themselves to the persistent interrogation of a priest to consider all that goes on behind the man who stands up to preach on a Sunday morning. 
His entire life is, in my view, devoted to two things: serving the Father, and serving his flock.
Yes, many priests don't fit into our personal ideal.  But is that really their fault?  Are we perhaps setting the bar too high for these fellow human beings?  Do we appreciate the countless hours they are putting in each day for our good?  Do we appreciate the challenges they face in working within a complicated framework in order to ensure that our relationship with Jesus is developed, giving us the best possible chance of eternal happiness in Heaven? 
Our parish priest may well have his flaws (don't we all?), but one of his primary tasks is to get us to Heaven.  He devotes much time to this task.
So, while some people spend endless hours discussing the negative points of their priest, often criticising him, he is spending endless hours in prayer for those same people.
Check out our blog tomorrow for 'Part 2 - The Length of the Mass'
Categories: Catholic, Church, Faith, Parish, Prayer, Priesthood, Vocations
/