Shopping Cart
Your Cart is Empty
There was an error with PayPal
Click here to try again
Thank you for your business!
You should be receiving an order confirmation from Paypal shortly.
Exit Shopping Cart
Calling Scotland's 841,000 Catholics to unite as one voice
| | |
| --- | --- |
| Posted on February 20, 2014 at 2:35 AM | |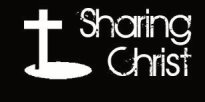 From today's Reading (James 2:1-9):
'My brothers, do not try to combine faith in Jesus Christ, our glorified Lord, with the making of distinctions between classes of people. Now suppose a man comes into your synagogue, beautifully dressed and with a gold ring on, and at the same time a poor man comes in, in shabby clothes, and you take notice of the well-dressed man, and say, 'Come this way to the best seats'; then you tell the poor man, 'Stand over there' or 'You can sit on the floor by my foot-rest.' Can't you see that you have used two different standards in your mind, and turned yourselves into judges, and corrupt judges at that?
'....Well, the right thing to do is to keep the supreme law of scripture: you must love your neighbour as yourself; but as soon as you make distinctions between classes of people, you are committing sin, and under condemnation for breaking the Law.'
Nobody likes to break the law.  Well, most people don't, especially if it comes at a price such as a heavy fine or perhaps even time behind bars. 
In this passage we are told we must be mindful not to distinguish between classes of people.  If we do, then we are breaking God's law.  And the punishment for this offence is capable of being much more severe than a heavy fine or a jail term.
Loving our neighbours can be hard.  Goodness knows even striving to love them can be a real challenge.  But it is a challenge we must face head on.  Pope Francis has been most vociferous about encouraging us, the Church, to be compassionate and to reach out to the needy in our society. 
And when we talk about the poor and the needy we are not only talking about those who line our streets searching for food, shelter and money.  We are also talking about those who are poor in faith, who don't have  that life saving relationship with Christ.
We have to be indiscriminate in our love for people.  We have to love all.  We have to reach out to show people that a relationship with Christ is something incredible, something beautiful, something joyous; that it is something that just has to be shared.
How often do you share a nice picture on Facebook?  How often do you share a nice story or a funny joke? 
What about the greatest story of all?  Are you prepared to share that?
Don't be afraid to tell people you have a great relationship with Jesus.  Don't be afraid to tell people how much you love going to Mass or how much you love Confession. Your story is the most important story of all right now in our world.  It's a story that will save many lives, but only if you are prepared to tell it....
Categories: Apologetics, Bible, Dwelling on the Word of God, Evangelisation, Facebook, God, Jesus, Law, Life, Love, Pope Francis, Scripture, Sin, Twitter, Word of God
/