Shopping Cart
Your Cart is Empty
There was an error with PayPal
Click here to try again
Thank you for your business!
You should be receiving an order confirmation from Paypal shortly.
Exit Shopping Cart
Calling Scotland's 841,000 Catholics to unite as one voice
| | |
| --- | --- |
| Posted on January 10, 2014 at 2:19 AM | |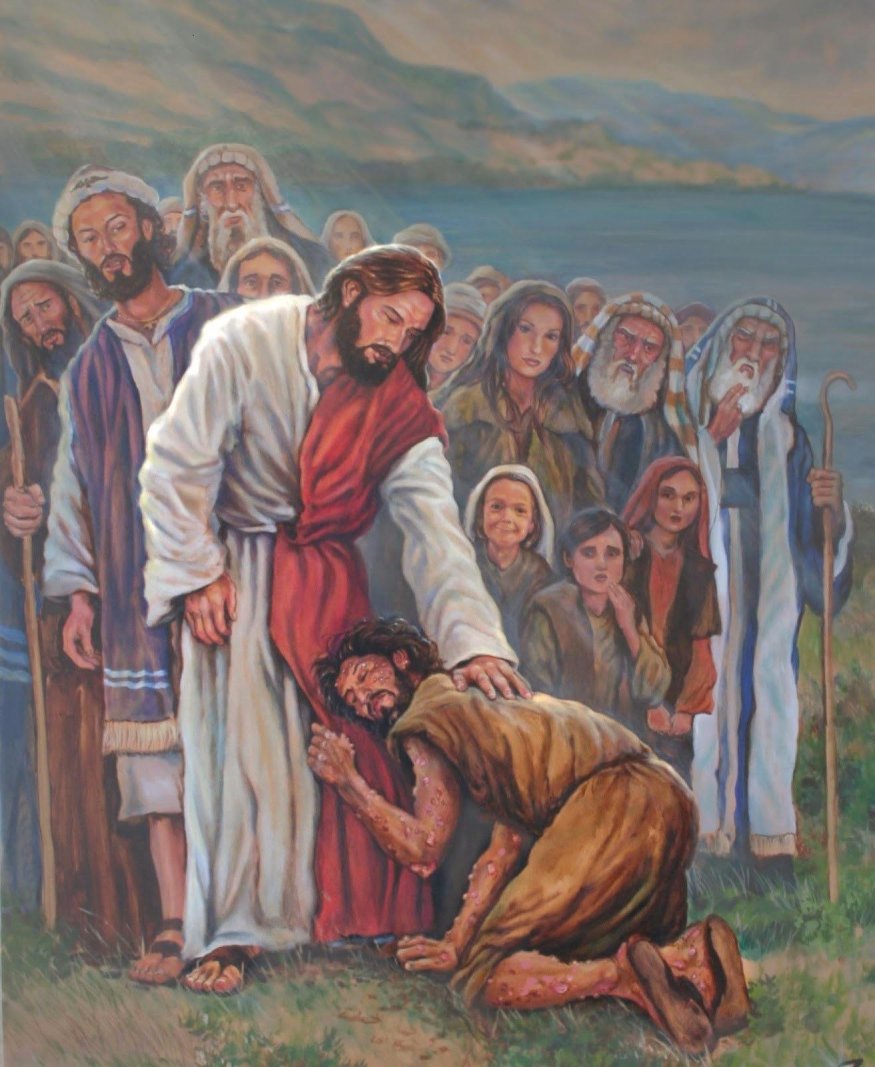 From today's Gospel (Luke 5:12-16):
'Jesus was in one of the towns when a man appeared, covered with leprosy. Seeing Jesus he fell on his face and implored him. 'Sir,' he said 'if you want to, you can cure me.' Jesus stretched out his hand, touched him and said, 'Of course I want to! Be cured!' And the leprosy left him at once.'
Jesus yet again shows his love and, of course, no little power by healing the leper in this passage of Sacred Scripture.
The leper evidently knew about Jesus.  He had probably heard about him through the grapevine and knew there was something special about him.  Whatever he had heard he wasn't going to miss this opportunity to be cured. 
Many people doubted Jesus, including his very own disciples!  So it would have been easy for this man to let the opportunity pass and just continue on in his struggles.  Shouting out to this so-called miracle worker might just remove him even further from the community.  Could you imagine Jesus walking down the street today?  Would you step out from the crowd and throw yourself at his feet begging for mercy, begging for healing?
The leper decided that he would.  And his faith did not fail him.  He was cured; cured of a horrible disease that had kept him on the margins of society, away from family and friends.
And we too have been afforded the same opportunity as the leper.  We have the chance to seek Jesus' mercy and healing power, particularly through the sacraments of the Eucharist and Reconciliation.  We have been blessed with the chance to meet Jesus so that he can forgive us and help us in our daily lives.
If you haven't met Jesus in these sacraments recently consider doing so.  Throw yourself at his feet just as the leper did.  He is desperately waiting for an excuse to love you even more and to help you.  Don't miss your chance.
Categories: Bible, Catholic, Christian, Christianity, Confession, Dwelling on the Word of God, Eucharist, Faith, Gospel, Gospel Reflection, Holy Communion, Jesus, Life, Love, Reconciliation, Sacrament, Scripture, Suffering, Word of God
/