Shopping Cart
Your Cart is Empty
There was an error with PayPal
Click here to try again
Thank you for your business!
You should be receiving an order confirmation from Paypal shortly.
Exit Shopping Cart
Calling Scotland's 841,000 Catholics to unite as one voice
| | |
| --- | --- |
| Posted on December 23, 2013 at 6:49 AM | |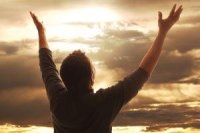 From Today's Psalm (Psalm 24):
'Stand erect, hold your heads high, because your liberation is near at hand.'
Jesus came to liberate us; to free us.  A lot of people can't quite grasp that concept, especially in today's world.  Where is this freedom when Christ's Church claims homosexuality to be disordered?  Where is this freedom when women's rights are seemingly put to one side in favour of an unborn child?
Yet the freedom Jesus brings is true freedom.  It's not freedom to do as we please, when we please, how we please.  That's the messed up kind of freedom we have become accustomed to as selfish human beings.  No, the freedom Jesus brings is a freedom to love, a freedom to be completely embroiled in God's Love.  It is a freedom from sin.
Let us consider what the Catechism of the Catholic Church says on this matter.  Para 1730 of the Catechism states: 'God created man a rational being, conferring on him the dignity of a person who can initiate and control his own actions. "God willed that man should be 'left in the hand of his own counsel,' so that he might of his own accord seek his Creator and freely attain his full and blessed perfection by cleaving to him.' 
So God made us like Him; that is, He made us as rational beings.  And, crucially, He made us to seek Him!  In that way we are 'free' to seek Him and become perfect by 'cleaving to him'; that is to stick to God, to remain faithful to Him.  But how do we cleave to God on a practical level?  Well, listening to Him would be a good start.  Listen to what God tells us in Sacred Scripture; through the Prophets and in Jesus who is God made man!  Hang onto every word.  Love each and every syllable and believe in it! 
By using our freedom to listen to God and to cleave completely to Him we cannot do wrong.  We cannot sin.  However, when we are not completely faithful to God 'there is the possibility of choosing between good and evil, and thus of growing in perfection or of failing and sinning' as stated in the Catechism (para 1732).  This is where most of us are.  We are not entirely faithful to God and so we are constantly choosing between good and evil and, inevitably, we will on occasion choose evil.  Para 1733 of the Catechism goes on to state: 'The more one does what is good, the freer one becomes. There is no true freedom except in the service of what is good and just. The choice to disobey and do evil is an abuse of freedom and leads to "the slavery of sin."'
So, while we are perhaps not completely at one with God and we are not entirely faithful to Him, the more good we do, the more we grow in freedom.  Each act of goodness brings with it more freedom.  But 'true' freedom can only be found in being completely and unconditionally faithful to God.  By listening to Him through Sacred Scripture and obeying His commands without condition, we can obtain true freedom.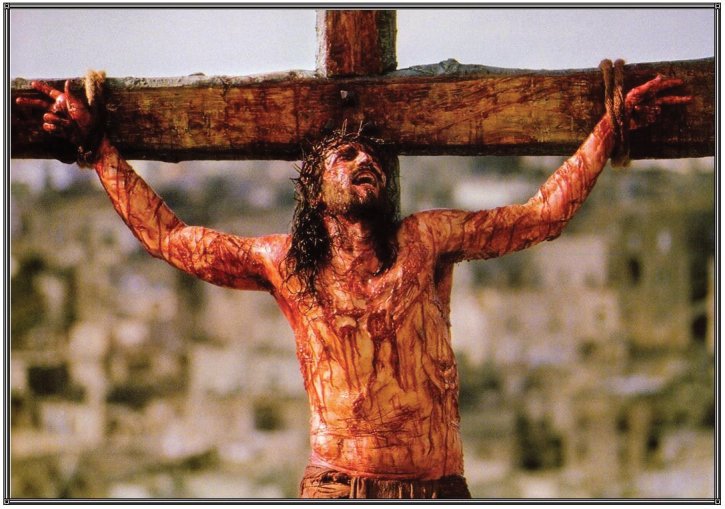 Yet surely by doing what God tells me to do cannot possibly be 'true' freedom?  Well, consider the Catechism (para 1740) when it states: 'The exercise of freedom does not imply a right to say or do everything. It is false to maintain that man, "the subject of this freedom," is "an individual who is fully self-sufficient and whose finality is the satisfaction of his own interests in the enjoyment of earthly goods."'  You see, doing what YOU want is never going to bring about true freedom for you.  Only by trusting in and living out God's plan for your life will you get anywhere close to achieving freedom. 
Para 1740 continues: 'By deviating from the moral law man violates his own freedom, becomes imprisoned within himself, disrupts neighbourly fellowship, and rebels against divine truth.'  The Catechism tells us that self satisfaction - a real favourite of society today - is not freedom.  In fact it is the complete opposite.  It leads to self-imprisonment!  Consider sex.  The whole world is a slave to sex and the true meaning of sex has been lost.  Sex as a means of self-satisfaction is everywhere on television, in adverts, and in conversation.  Many people in Western society even believe children as young as 4 or 5 should be educated in sex.  We are imprisoned because of our own desires.  We are imprisoned because we don't always choose Good.
Even consider the status achieved through power, honour and money in our world today.  Many people will receive honour in today's world for their achievements.  Yet, while one person is honoured for their achievements, many are left out.  It is the same with money and power.  Where one man is rich, another is poor.  Where one woman has power, another is weak.  Earthly status, the kind of status we seek each and every day of our lives brings inequality.  But God brings equality.  He brings a love for everyone.  His love is unconditional and he calls us to do the same.  We are called to love one another as God has loved us.
And even though we often fail to choose Good over Evil, God has given us the Sacrament of Reconciliation to free us from our slavery and self-imprisonment.  God Himself comes to us in this sacrament and makes us completely clean, allowing us to attach ourselves completely to Him in His infinite Goodness; to cleave to Him faithfully and without a single selfish thought.
Categories: Apologetics, Bible, Catechism, Catholic, Catholic Education, Christian, Christianity, Church, Commandments, Confession, Dwelling on the Word of God, Evangelisation, Faith, God, Jesus, Learn the Catholic Faith, Life, Love, Money, Peace, Poverty, Prayer, Reconciliation, Sacrament, Salvation, Scripture, Sex, Suffering, Word of God
/