Shopping Cart
Your Cart is Empty
There was an error with PayPal
Click here to try again
Thank you for your business!
You should be receiving an order confirmation from Paypal shortly.
Exit Shopping Cart
Calling Scotland's 841,000 Catholics to unite as one voice
| | |
| --- | --- |
| Posted on December 12, 2013 at 7:49 AM | |
Today is the feast day of Our Lady of Guadalupe. We remember that the Blessed Virgin appeared in a familiar form, as a pregnant native woman dressed in everyday clothing.  Accepting the Good News means changing your life and orienting your heart towards Christ, but we also remember that God and His heavenly messengers come down to meet us in our everyday lives. Jesus came to set us free to worship him in our own way, within our own culture.  With this in mind we consider the venerable images of Our Lady depicted around the world and remember that she is the Mother of us all.  Below are some images of Our Lady from around the world along with a prayer to each.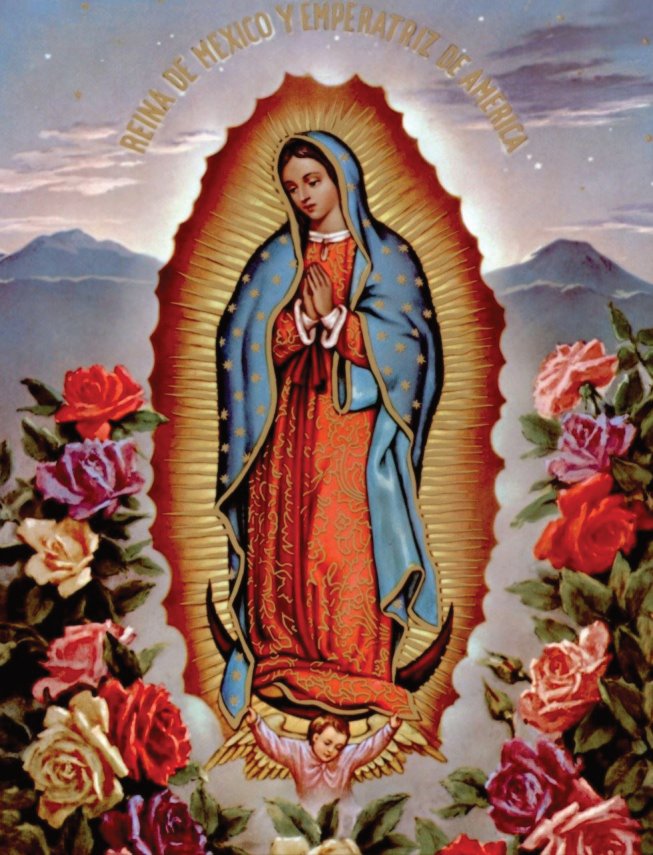 Our Lady of Guadalupe
'Remember O most gracious Virgin of Guadalupe, that in your apparitions on Mount Tepeyac you promised to show pity and compassion to all who, loving and trusting you, seek your help and protection. Accordingly, listen now to our supplications and grant us consolation and relief. We are full of hope that, relying on your help, nothing can trouble or affect us. As you have remained with us through your admirable image, so now obtain for us the graces we need. Amen'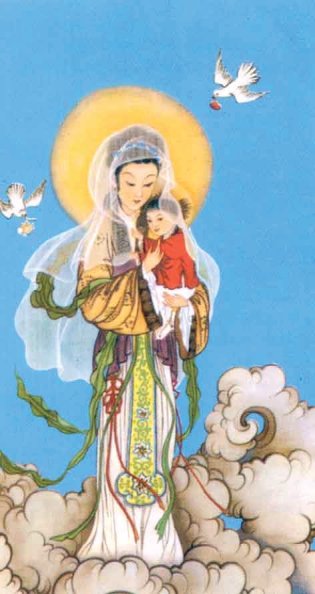 Our Lady of China
John Lu Hung Nein (Peking 1914)
'Almighty and eternal God, Comforter of the afflicted and Strength of the Suffering, grant that our brothers of China who share our faith, may obtain, through the intercession of the Blessed Virgin Mary and our Holy Martyrs, peace in Thy service, strength in the time of trial and grace to glorify Thee, through Jesus Christ Our Lord. Amen'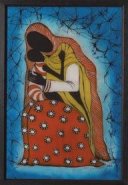 Our Lady of Africa
Felix Msalu (Tanzania)
'Our Lady off Africa, Mother of us all, be specially mindful of the peoples of Africa. Gather together all those who follow Jesus Christ. May they be one in the Church of your Son. May all those who have not yet recognised Jesus as the Son of the Father be drawn by his light. May all those who have been seized by Christ proclaim the Good News by their whole life. Our Lady of Africa, Queen of Peace, obtain the gift of peace for all nations torn apart by hatred, resentment and racism. May your Son's law of Love win over and unite all hearts, so that together we may sing the Glory of the Father, the Son and the Holy Spirit. Amen'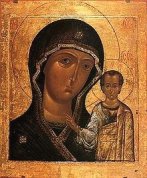 Our Lady of Kazan, Russia
Russian orthodox Icon (Kazan 16 Century)
Fatima Prayer – 'By your pure and Immaculate Conception, O Mary, obtain the conversion of Russia, Spain, Portugal, Europe and the whole world! Sweet heart of Mary, be the salvation of Russia and the whole world'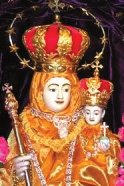 Our Lady of Vailankanni, India
(Vailankanni, India – 16 Century)
'O Most Holy Virgin! You were chosen by the most adorable Trinity from all eternity to be the most pure Mother of Jesus. O Tender Mother of the afflicted, grant me under my present necessities a special protection. O Mother of God accept my salutations in union with the respect with which the angel Gabriel first hailed you 'full of grace'. Amen'
Our Lady of Knock, Ireland
'Our Lady of Knock, Queen of Ireland, you gave hope to our people in a time of distress and comforted them in sorrow. You have inspired countless pilgrims to pray with confidence to your divine Son, remembering his promise 'Ask and you shall receive, seek and you shall find'. Help me to remember that we are all pilgrims on the road to heaven. Fill me with love and concern for my brothers and sisters in Christ, especially those who live with me.  Comfort me when I am sick or lonely or depressed. Teach me how to take part ever more reverently in the holy Mass. Pray for me now and at the hour of my death. Amen'
Categories: Art, Catholic, Christian, Christianity, Church, Faith, Mary, Miracle, Mother of God, Our Lady, Peace, Prayer, Virgin Mary
/