Shopping Cart
Your Cart is Empty
There was an error with PayPal
Click here to try again
Thank you for your business!
You should be receiving an order confirmation from Paypal shortly.
Exit Shopping Cart
Calling Scotland's 841,000 Catholics to unite as one voice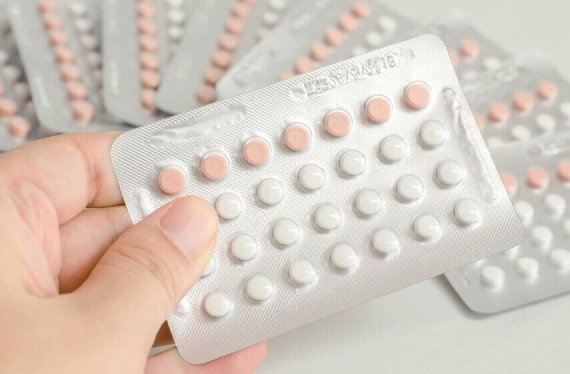 The Pill causes depression
New research involving one million people has found that women are at higher risk of depression when taking the contraceptive pill.  The research also confirms that adolescent girls are particularly sensitive to hormonal contraception.
It is reported that around half of women of reproductive age use the Pill, including more than a third of older teenagers.  The Danish research team who carried out the study found that an astonishing 23% of women taking the Pill were more likely to suffer depression.  In fact, this figure is as high as 40% in the first few months after starting the Pill.  It also found that the risk of depression was magnified the younger they were.
Interestingly, Ojvind Lidegaard of the University of Copenhagen, who led the study, said that: "I've seen couples who have been close to divorce and then removed hormonal contraception and the marriage recovered." 
It would appear that pressure is continuing to mount on governments and the giant pharmaceutical companies who produce contraceptives in terms of the clear dangers posed by taking the contraceptive pill.  Increased blood pressure and blood clots are among the most serious risks associated with taking the Pill, and this was never more tragically evident than in the
case of Fallan Kurek
, a 21 year old teaching assistant from Tamworth.  Miss Kurek died in May 2015 after suffering two cardiac arrests from a massive pulmonary embolism on her lung.  The coroner concluded that Miss Kurek's death was as a result of her taking the contraceptive pill.
The dangers of the Pill are evident and many have also claimed that it can cause breast cancer. 
I suspect that if any other drug was known to cause depression, increased blood pressure, blood clots, and even death, there would be an immediate cessation of prescribing or selling the dangerous drug.  You would expect governments to put pressure on pharmaceutical companies to provide adequate and indisputable evidence that there was no serious risk to health, and to ensure that only drugs that were safe were made available to people.  It is wrong to allow for the continued use of hazardous drugs that could result in serious health consequences, including death, for those who take them.
/