Shopping Cart
Your Cart is Empty
There was an error with PayPal
Click here to try again
Thank you for your business!
You should be receiving an order confirmation from Paypal shortly.
Exit Shopping Cart
Calling Scotland's 841,000 Catholics to unite as one voice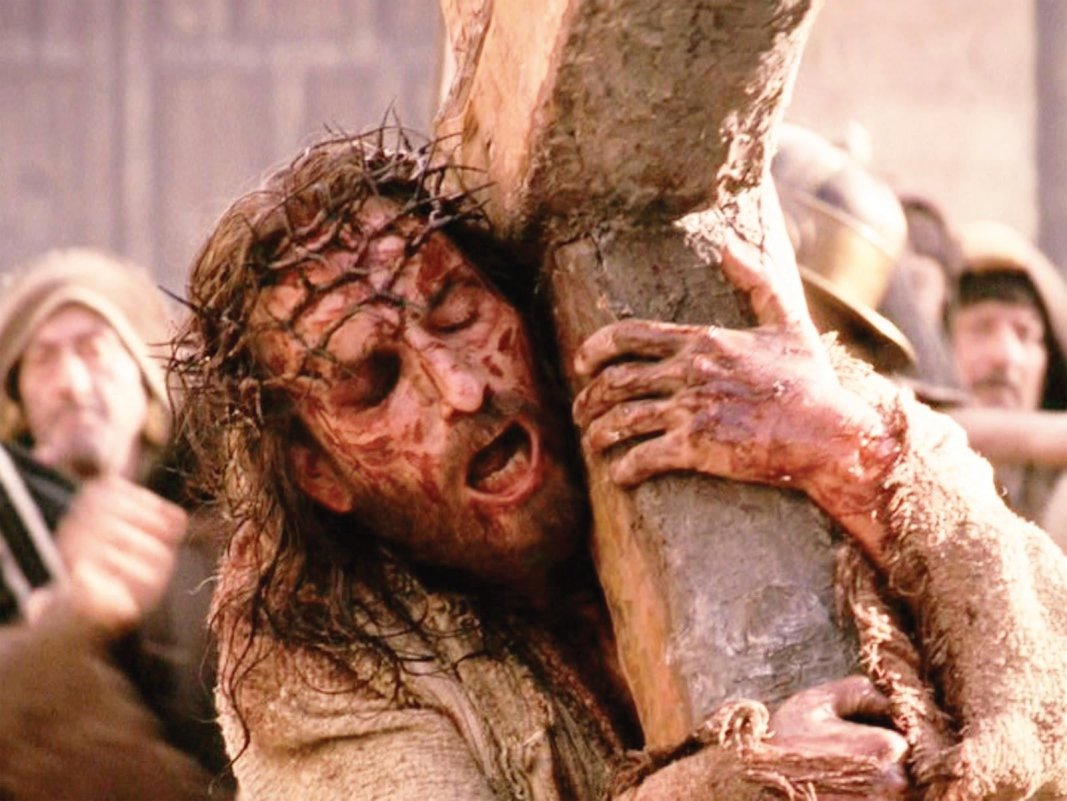 Jesus Christ: truly heroic
Sunday's First Reading (Genesis 22:1-2,9-13,15-18):
'God put Abraham to the test. 'Abraham, Abraham' he called. 'Here I am' he replied. 'Take your son,' God said 'your only child Isaac, whom you love, and go to the land of Moriah. There you shall offer him as a burnt offering, on a mountain I will point out to you.'
When they arrived at the place God had pointed out to him, Abraham built an altar there, and arranged the wood. Then he bound his son Isaac and put him on the altar on top of the wood. Abraham stretched out his hand and seized the knife to kill his son.
But the angel of the Lord called to him from heaven. 'Abraham, Abraham' he said. 'I am here' he replied. 'Do not raise your hand against the boy' the angel said. 'Do not harm him, for now I know you fear God. You have not refused me your son, your only son.' Then looking up, Abraham saw a ram caught by its horns in a bush. Abraham took the ram and offered it as a burnt-offering in place of his son.
The angel of the Lord called Abraham a second time from heaven. 'I swear by my own self – it is the Lord who speaks – because you have done this, because you have not refused me your son, your only son, I will shower blessings on you, I will make your descendants as many as the stars of heaven and the grains of sand on the seashore. Your descendants shall gain possession of the gates of their enemies. All the nations of the earth shall bless themselves by your descendants, as a reward for your obedience.''
This is perhaps one of the most difficult passages in scripture for us to understand.  Can you imagine if you picked up the paper to read that a man took his son up a mountain to sacrifice him for God??  To say there would be an outcry would be a huge understatement.  Thankfully God didn't want Abraham to actually sacrifice Isaac; rather, God wanted to see if he was prepared to do it.  And he was.  Out of fear and respect Abraham was prepared to do whatever God asked of him.
So how can we align this to today and our own lives?  Can we class ourselves as an Abraham, willing to entrust our children to God?  Perhaps the first thing to do is to think about who our children really are.  Do we consider our children to be gifts from God, entrusted to us by their true Father in Heaven?  And in response to this great gift from the Father do we praise and glorify Him and teach our children to do the same?  If the answer is yes to both of these questions then you are on your way to being a modern day Abraham!  You accept that your children belong to God and you delight that He has chosen you to look after his little ones! 
But there's more; and while the following is relevant to all parents, perhaps it is most relevant to the fathers among us.  As Catholic fathers we are all called to be Abraham.  We must always remember that God created our children and it is to Him that they will hopefully one day return.  God wants His children returned to Him and He has entrusted you with the task of shaping His child and developing that child into a tabernacle in which the Holy Spirit can flourish for all eternity.  You aren't just raising your child so that they have a nice life, visit lots of places, experience lots of thrills and die at a respectable 80 or 90 years of age.  You are raising your child so that they will live forever in Paradise!  What responsibility!  And while western society is making a very good job of trying to dispense with the need for fathers in our world, nobody can deny that every child has one.  So, can you be like Abraham and do whatever God tells you to do?  Can you be the ultimate father to your child?   
Jesus, when he died on the Cross, was the sacrifice God was preparing the world for when he sent Abraham up the mountain to sacrifice Isaac.  God, in His love for us, didn't hesitate to spare Isaac when he realised what faith Abraham had in Him.  But years later, and on another mountain (Calvary), it was God's own son who would be sacrificed.  And it would be the sacrifice to end all sacrifices; a sacrifice to bring an end to death itself and open the gates to eternal life in Heaven.  And while many may criticise God for having done this to His own son, He did it out of love for all of His children; that is, every human being who has ever lived and is to live. 
God doesn't want you to take your child up a mountain so that you can offer them up as a human sacrifice.  But He does want you to respond to His call to raise that child to be like His own son, Jesus Christ.  He wants your child to share in the perfect life of Jesus and to make Jesus the ultimate role model.  No footballers, no movie stars, no musicians.  Jesus. And the first step to ensuring Christ is the role model of choice for our children?  We must make him our role model too.
So let us all accept the great gift of children from the Father and let us put in the effort to give them the best chance of eternal life.  And may all of us, especially the dads, make Jesus our role model so that our children will know that following Jesus is the best way to live their life. Remember, Jesus is 'the way, the truth, and the life'.  He is the only way to the Father.  While Lionel Messi and Cristiano Ronaldo may provide you with great goals, and Johnny Depp may deliver a flawless big screen performance, none of them can possibly give you eternal life. By all means enjoy what talents these guys have to offer; they are, after all, gifts from God.  But when your child asks you who your role model is and who they should aspire to be, only one name should fall from your lips: the name of Jesus Christ, the Saviour of the world.  So man up all you fathers out there, and don't be afraid to tell your kids who the real hero is!     
/