Shopping Cart
Your Cart is Empty
There was an error with PayPal
Click here to try again
Thank you for your business!
You should be receiving an order confirmation from Paypal shortly.
Exit Shopping Cart
Calling Scotland's 841,000 Catholics to unite as one voice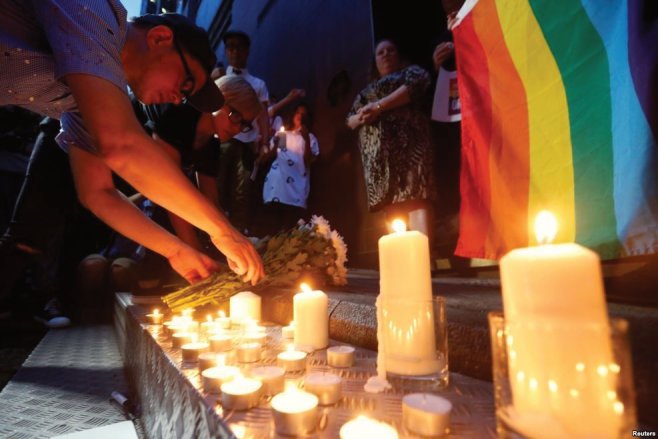 People gather to mourn the dead

The tragic events in Orlando provide yet another glaring example of man's inhumanity to man.  Very few of us can even begin to imagine what was going through the minds of the hundreds of young partygoers in Pulse nightclub as the horrid truth about what was unfolding became clear.  It wasn't a case of exuberant pyrotechnics or sophisticated indoor fireworks.  It was the crackling of gunfire and the flash of bullets as one hate-filled individual felt compelled to walk into the club and shoot dead 49 innocent people and injure many others.
Islamic State militants have claimed that Omar Mateen acted on their instruction.  Whether he did or not is perhaps not important because, at the end of the day, both Islamic State and Omar Mateen are callous murderers, with no consideration for their fellow man and woman, and little thought to the pain and hurt that their actions cause.
The cries of parents, siblings, and friends have rung out from the devastated city of Orlando ever since Mateen decided to walk into the Pulse nightclub early on Sunday morning and shoot unashamedly at his unsuspecting victims.  The world has joined them in mourning their precious loved ones who have been taken so suddenly and without warning.  Little did they know that when they waved the young revellers off on Saturday night, it would be the last time they would see them alive.  It is truly horrific.
At this time of great uncertainty with no little hate flowing through our world it is important that we Christians stand firm with all people of goodwill to continue to promote peace.  There is no life that isn't precious in God's eye.  This is our fundamental belief and we must fight hard to promote the sanctity of human life, be it the unborn child, the frail old woman, or the young lad enjoying quality time with his friends in a nightclub.  All life is precious and worthy of protection.
We pray for the peaceful repose of the souls of the dead, and we pray for their families that they will find some comfort in knowing that their loved ones are at the mercy of a loving Father. 
We also pray for those who are inclined to such violence, that their hearts be changed to see the inherent value of all people, even if some of them do not conform to their own beliefs.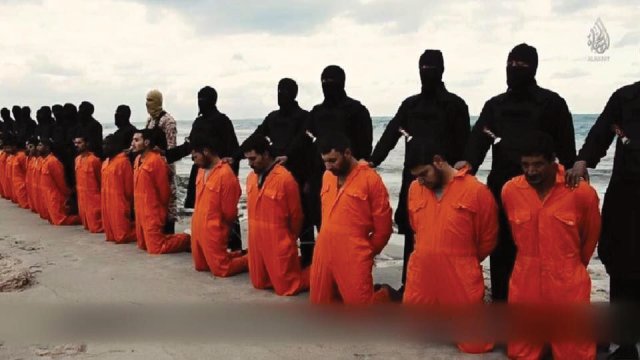 When will the West listen?
A motion is to be put before the UK Parliament next week calling on the House to recognise that Christians and other minority groups in the Middle East are facing genocide.
The terror being wrought by ISIS is well known to all, though the fact that it is mainly targeted towards Christians is not so well documented in the West.
This is an opportunity for the UK government to take a stand against ISIS by declaring their actions to be a genocide against Christians, Yazidis and other religious minorities.  As Pope Francis said: "It is wrong to look the other way, and remain silent."  We all know the situation in the Middle East, and now is our chance to act and to speak up.
Please, please contact your MP today and encourage them to take part in this debate which will take place in Parliament next Wednesday 20th April.  Aid to the Church in Need UK has helpfully drafted up a letter and included a link to obtain the contact details of your MP.  You can find it all by clicking
here
.
We can no longer allow innocent blood to flow under our feet while we do nothing.  We need to act to stop this murder.  Please, help the helpless and write to your MP today.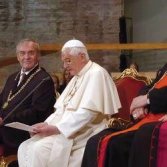 Pope Benedict at the University of Regensburg
When Pope Benedict started speaking at the University of Regensburg in 2006 there was little clue as to the controversy that was about to unfold.  The pope would use the lecture to respond sternly to increasing instances of violence by Islamic extremists across the globe, a move that many westerners felt most uncomfortable with.
While I would not wish to delve into the intricacies of Pope Benedict's lecture, his fundamental message with regard to Islam is that, unlike Christianity, Islam (or at least some of its members) does not appear to link God to reason.  This, Pope Benedict suggested, could lead to fundamentalism. He was quick to state that he was not saying the Muslim God is insane or irrational but, rather, that he is not bound by a reason accessible to human beings.
The pope, in an attempt to make sense of what he was teaching, used a late 14th century quotation from the Byzantine Emperor Manuel II Paleologus: "Show me just what Mohammed brought that was new, and there you will find things only evil and inhuman, such as his command to spread by the sword the faith he preached."
It's quite a quote!  But fast forward to this very day, in the wake of the horrific attacks in the city of Paris, and you begin to see what Pope Benedict was getting at.  Like so many popes before him, including Paul VI, John XXIII and John Paul II, Pope Benedict was not afraid to tackle the big issues head on and ultimately get it right. 
Of course, this isn't the whole story.  While the mainstream media were frantically thinking up headlines to make the pope look like some kind of anti-Islamic barbarian, he gave some crucial context to his use of the quote when he added more words of the Emperor Manuel.  He said: "The emperor goes on to explain in detail the reasons why spreading the faith through violence is something unreasonable….violence is incompatible with the nature of God and the nature of the soul." He then added: "God is not pleased by blood, and not acting reasonably is contrary to God's nature. Faith is born of the soul, not the body. Whoever would lead someone to faith needs the ability to speak well and to reason properly, without violence and threats. ... To convince a reasonable soul, one does not need a strong arm or weapons of any kind or any other means of threatening a person with death ..."
It is important to clarify, as Pope Benedict did, that the roots of such extremist violence come from a perversion of the Islamic faith and not from Islam's authentic theology.
And while so many in the western world cringed at the words of Pope Benedict, more than 100 Muslim scholars from around the world signed an open letter wherein they respectfully took on board the comments made in the pope's Regensburg lecture.  Perhaps even more remarkable is that King Abdullah of Saudi Arabia would visit Pope Benedict in Rome a year later and he would, in 2008, organise an interfaith conference to which he invited Christians, Muslims, Jews, Buddhists and Hindus in an effort to tackle religious extremism.
As Pope Benedict suggested in his lecture, the first victims of Islamic extremism are Muslim people themselves.  It then spreads to other peoples, other religions and other countries, and before we know it, every part of the world is on edge fearing the next attack.
No religion can justify the use of such violence as that being wrought by Islamic State at present, be it in Paris, Syria or Africa, where so much damage is done on a daily basis with little coverage from the western mainstream media.  We need strong leadership from religious leaders as well as from political leaders. We also need strong religion from those who profess their faith in a peaceful way, be they Muslim, Christian, Jewish, Buddhist, and also those of no faith who live by peaceful means. 
As Christians, we need to show the world what living a life of faith is really about.  For us, it is about praising God by loving Him and by loving all of our brothers and sisters with whom we share our planet.  And while we may often fail in that regard, we must never forget that this is what Christianity teaches us and that is the message we must take to the ends of the earth.  There is no place for violence in our religion.  Pope Benedict, despite being ridiculed and derided by many in the western world, wasn't afraid to stand up for peace by speaking out against violence. We should be similarly brave in our approach.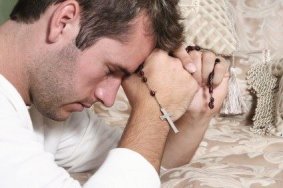 Guys: don't be afraid to pick up your Rosary beads
In our mixed up world of today we are frightfully obsessed with pitting men against women and women against men. For some strange reason the idea of men and women teaming up and complimenting each other has been lost in a society obsessed with competing with one another and forgetting our most basic call to love.
The Catholic Church is a great believer in the complimentary of the sexes and the need for man and woman to come together as one flesh. And why wouldn't it be? The whole of humanity hinges on it after all!
First we had Paul VI and his encyclical Humanae Vitae, then we had John Paul II and his talks on Theology of the Body. And now we have Bishop Olmsted of Phoenix giving his view on the matter, as he focuses on challenging Catholic men to be real men for the woman in their life. Too many Catholic husbands forget their marital obligation and fall into the trap of thinking that they are more important than their wife. Listen up guys....you are not more important than your wife. She is far more important than you!
The temptations of the world are put there by the devil to lure men away from the commitment they have made to their wives. He desperately prowls around laying traps to seduce men and take their gaze and attention away from their beloved.  And if he succeeds he will not only have lured those men from their wives, he will also have lured them away from God. And that is his main aim.
The sexual act is at the very centre of God's plan for humanity. His first instruction to mankind was to "be fruitful and multiply". Why do you think sex has become so distorted? Because it's critical to God's divine plan and is thus the devil's favourite point of attack!
With this in mind the call of Bishop Olmsted is one that is most timely and it is a call that all men would do well to take on board. While it may be hard to believe, the future of our society depends so much on strong men, especially strong Christian men rooted in Christ.  The Bishop suggests all Catholic men do the following on a daily basis: pray, go to Mass (where possible), read the Bible, and examine your conscience before bed.  He also suggests that men go to Confession on a monthly basis. All of this coupled with an unconditional and dedicated commitment to our wives would put the evil one well and truly on the back-foot. There is nothing satan hates more than a committed Catholic man, dedicated to his wife and family, who has every intention of sticking to God's divine plan.
The priority of every Catholic husband must be to ensure his wife and children get to Heaven. Everything else must take second place.  And so, in the words of St Paul, let us "put on the armour of God [and] stand firm against the tactics of the devil."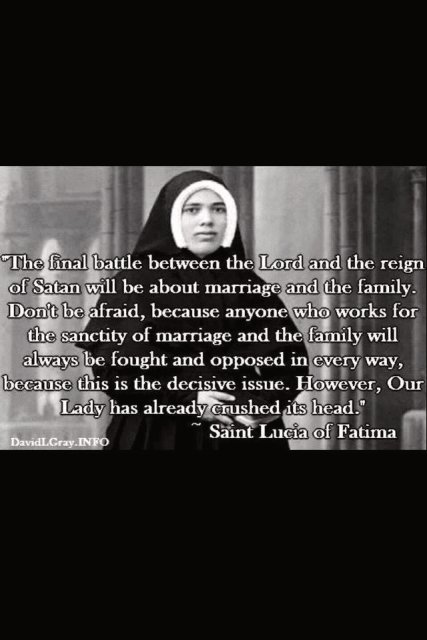 Sister Lucia dos Santos
As we approach the second and final part of the Synod on Marriage and Family Life it is important for us to remember these words of Sister Lucia of Fatima, one of three children who were visited by Our Blessed Mother Mary during the twentieth century.
Lucia describes how the final battle between the Lord and Satan will be about marriage and the family, but that anyone who stands for the sanctity of marriage and the family should not fear as "Our Lady has already crushed its head".
It should be no surprise to us to hear that there is an ongoing battle with the father of lies over marriage and family life.  Just consider contraception, abortion and the redefinition of marriage and you can see precisely where the devil is attacking God's divine plan for mankind. 
We are, in all respects, in the battlefield for the very last battle between the devil and the Lord.  But which side are we on?  Are we with the world; a world that is increasingly subject to the contol of the devil with all his lies and attacks on our faith?  Or are we with Christ and his Church, standing firm to the Truth and God's divine plan with which comes the promise eternal salvation?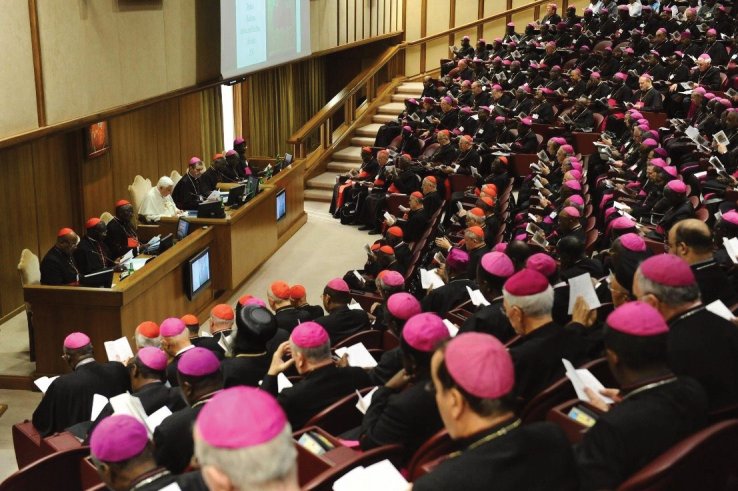 The TFP Student Action Group has set up a petition asking Pope Francis to reinforce Church teaching on marriage and the family at the upcoming Synod in Rome.
The petition has been started in response to some Bishops and also the mainstream media who are trying to force through change to fit with what society perceives as truth, as opposed to what Christ and his Church teaches as Truth.
Attacks on the family have been coming thick and fast over the last fifty or sixty years and this most basic yet most cherished aspect of life which has served us so well for so long is slowly being eroded to nothing.  Consider contraception, a moral evil which has perhaps served as the catalyst for so much evil that has followed since.  Consider abortion, where millions of innocent lives are destroyed every year across the world, all in the name of 'choice'.  And then there is the redefinition of marriage, a recent phenomenon where God's very own definition of marriage between one man and one woman has been torn up and thrown to the wind.  Add to that the ever increasing push to remove terms such as 'father' and 'mother' out of circulation and you have the most horrifying and testing time for the family unit since time began.
And what have we done about it?  What do we have to show for our efforts to stop these evils?  Pretty much nothing.  Nada.  1.2 billion Catholic people supposedly live on this earth and yet we struggle to uphold some of God's most basic truths, His most basic instructions. 
And the worst of it?  So many of our own brothers and sisters are defying God's Truth and supporting these concepts.  Contraception is seen as a necessity, abortion is seen as someone else's choice, and the redefinition of marriage just seems like the right thing to do. They say: 'to hell with what God and the Church might think, Jesus was a nice guy and he would want us to give the thumbs up to preventing procreation, to killing innocent babies and condoning sexual activity between people of the same sex.'   
Yes, Jesus would just love to see the ruination of the family unit; after all he didn't care a jot about his stepfather Joseph and his mother Mary!
No, Jesus is God.  And Jesus held firm to the Truth he himself gave to the world.  His manner of holding firm to the Truth is something we can and should take note of; full of love, compassion and kindness.  But also firm and determined.  Firm in the Truth he came to earth to reveal to us and which he subsequently entrusted to his Church, and determined to never let the devil have his way by destroying that Truth.
Brothers and sisters, please consider joining hundreds of thousands of Catholics who, like Jesus, are determined to hold firm to the Truth.  Will you be strong in your faith and reject any notion of allowing evil to creep into our society?  Are you prepared to let nothing stand in the way of you being true to God, just as the saints did? 
Let us rise determinedly as one body in Christ to protect his Truth and to allow the family to flourish.  Mother, father, brother, sister; this is God's divine plan.  
Please join a growing list of religious and civil leaders by signing the petition and let's encourage the Holy Father and the Bishops to remain faithful to God and His Church.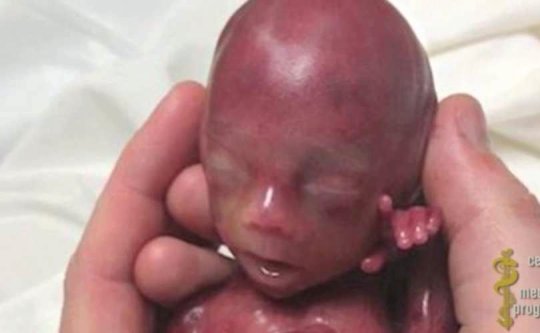 We can't keep quiet about this any more
With Cecil the Lion still firmly in the minds of the masses, a new story of a horse being sexually assaulted in the north of Scotland has come to light.  And just like Cecil, the story has been given top billing by mainstream media outlets.
The stories of both Cecil and this horse are sad and horrific in their own way.  But they really do pale into insignificance when set against the backdrop of the brutal videos being released by the Center for Medical Progress in the United States, videos which prove that Planned Parenthood is harvesting the body parts of aborted babies without consent, and for profit. Not only this, but the latest video released on Wednesday proves that Planned Parenthood is removing the brains of aborted babies whilst they are still alive.  Yes, you heard right.  Tiny little human beings are having their little faces torn in two with scissors in order to remove their brains.  And all this whilst they are still alive; their little hearts innocently beating away not appreciating what despicable horror is about to come their way. 
If you have thus far ignored or would rather not talk about these videos and the disgusting behaviour they evidence, then perhaps it is time to consider changing your ways.  How anyone can look at this carefully obtained evidence dating back a number of years and still think the abortion industry is a clean, clinical, safe place is beyond me.  While my Catholic faith insists that I do all I can to protect all human life from conception until natural death, I have no need whatsoever to reference my faith in arguing against abortion.  Secular arguments against abortion are more than sufficient to show the horrors and inherent wrong of this barbaric practice.
Please, please talk about this.  Open up the discussion on this horrific crime against humanity.  Let people know what is really going on behind closed doors. Ask your friends and family what they think of it; bring it up on social media and at work.  Consider joining the defund Planned Parenthood protest on Twitter(#ProtestPP) this coming Saturday.  Remember, this isn't some dead, invaluable piece of meat we are dealing with here. These are human beings.  Little innocent human beings just trying to live, and yet grown adults are nonchalantly tearing them up into little pieces for profit. 
With the greatest respect to Cecil the lion and the poor horse in Scotland, both of whom suffered great pain and misery, their need is not as great as the millions of little babies routinely disposed of each year through abortion.  If you are not abhorred enough by the Planned Parenthood videos to take some kind of action then God help you.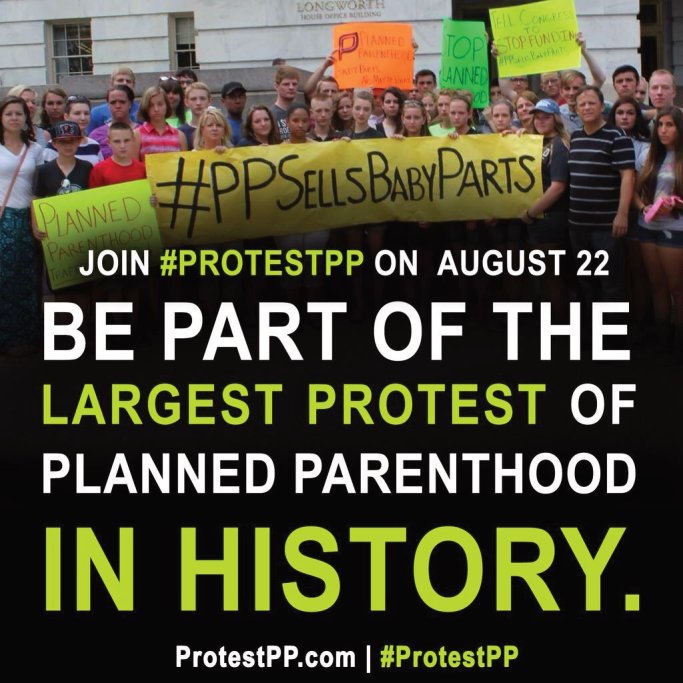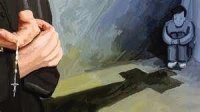 The Catholic Church in Scotland is committed to ending abuse
The vast majority of people have welcomed the publication of the McLellan Commission Report into abuse within the Catholic Church in Scotland.  The vast majority of people have similarly welcomed the Church's unequivocal apology for its own failings with respect to abuse.  However, I have been dismayed to see that a small minority do not share this view.

The Church, having itself requested this independent Commission be set up, wants to right the wrongs of the past as best it can.  And it wants to help those who suffered immeasurable pain to find some kind of comfort and healing. The establishment of the Commission and the Church's unconditional acceptance of its findings and recommendations is solid evidence that the Church wants to make sure this never happens again.  Archbishop Philip Tartaglia's apology was simple, yet profoundly deep.  He said: "We are sorry.  We ask forgiveness." 
Yet there are some who just can't bring themselves to accept the positive aspects of the Commission, its report, and the Church's apology.  And you know who you are.  You simply want the agony to continue and the pain to linger longer so that your petty beef with the Catholic Church may roll on. What sport for you if the Church gets things right? What sport for you in a humble apology by the hierarchy of the Church? Would you really rather this apology was not offered? Of course you would!
The people who really matter in all of this are the abuse survivors, their families and the countless children and vulnerable people who presently and in the future put their trust in the Catholic Church.  Unless you are a victim of these crimes then we don't need your unhelpful, bigoted opinions in response to this report. Keep them to yourself and let those who want to make this work get on with the task. 
Your sad, pathetic, intolerant views of yester-year aren't welcome in what most of us hope will be a new, and safer time for all children and vulnerable people in and around the Catholic Church.  You are so narrow minded you can't even tolerate an apology! How intolerant does that make you? For you, the Church is damned if it does and damned if it doesn't. 
The problem for too many of these people and the groups they are often part of is that they simply want the Church to cease to exist. Nothing but death for the Church will do. So they use any negative situation to achieve that aim, including abuse.   
Will not one of these detractors have the guts to suggest that we give the Church a chance by accepting this apology and see how the Church deals with abuse survivors and responds to abuse allegations in future?  I seriously doubt it.  And that tells you all you need to know about them.  They seek tolerance for themselves and their own causes, but their tolerance could not possibly stretch to the Catholic Church, even when it is trying to do the right thing. 
I'm sad and disappointed to be part of a Church that has did wrong to the most vulnerable in our society. I'm disgusted that some individuals, fellow Catholics, felt the need to commit heinous crimes on the little ones. But I have some hope that the Church, having asked an independent commission to look at abuse within its own walls, has recognised its failings and has, as a consequence, made a humble apology. Yes, it may not be enough for abuse survivors, but that is something only they can decide. The rest of us looking on are not entitled to make the call on whether the Church's actions in the coming weeks, months and years will be enough. Only the survivors matter; those people who have suffered real physical and mental pain because of these despicable and incomprehensible actions. 
But, for now, there is hope that things will get better.  There is hope that everything possible will be done to make sure these crimes are never repeated.  We are all moving on. If anyone wishes to remain stuck in the dark ages spewing forth unhelpful bile for their own sick minds, then do so. But those of us who want to create a safer environment for the vulnerable will be a world away from you.  Beth Smith, Director of WithScotland said to the Commission that "The Church seems to be on the backfoot.  But it could be a leader and a pioneer in this field", showing the way to repentance and healing in a world where abuse of the most vulnerable is no longer uncommon.  I agree.  This is an opportunity for the Catholic Church to try and right its own wrongs and lead others to do the same. 
One abuse survivor said that 'it was not the place of survivors to come to the Church', but instead 'it is the place of the Shepherd to look for the lost sheep'. The Church in Scotland has picked up her staff, she must now go forth and find her sheep and bring them home, and that is precisely what she intends to do, armed with a humble apology for the wrongs of the past.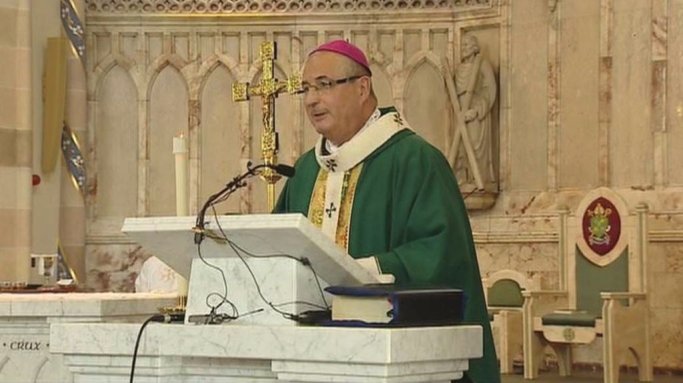 The Catholic Church in Scotland has made a profound apology to victims of abuse saying "We say sorry.  We ask forgiveness."
The apology coincides with the anticipated independent McLellan Commission Report into abuse in the Catholic Church in Scotland, a report which has today received widespread support from Church hierarchy who have committed to accepting its recommendations in full.
At Mass in St Andrew's Cathedral in Glasgow, Archbishop Philip Tartaglia formally responded to the contents of the report on behalf of the Bishops of Scotland.  He said: "As the president of the Bishops' Conference, and on behalf of all the bishops of Scotland, I want to offer a profound apology to all those who have been harmed and who have suffered in any way as a result of actions by anyone within the Catholic Church.
"Child abuse is a horrific crime. That this abuse should have been carried out within the church, and by priests and religious, takes that abuse to another level.
"Such actions are inexcusable and intolerable. The harm the perpetrators of abuse have caused is first and foremost to their victims, but it extends far beyond them, to their families and friends, as well as to the church and wider society."
He then told victims that the Bishops of Scotland were shamed and pained at their sufferings and again apologised, saying: "We say sorry. We ask forgiveness.
"We apologise to those who have found the church's response slow, unsympathetic or uncaring and reach out to them as we take up the recommendations of the McLellan Commission."
The report, a ninety nine page document, sets out a number of critical proposals, including: support for survivors of abuse to be a priority; a consistent approach to safeguarding across the whole Church; regular high quality training for those in the Church involved in safeguarding; and the Church to set out a theology of safeguarding.  The Bishops have accepted all recommendations set out in the report and will set to work on implementing these in the days ahead as well as ensuring that the positive steps already made with respect to safeguarding are maintained.
The report remarks that the Catholic Church worldwide has acknowledged the evil of abuse  within it and has promised to give primacy to the needs of those who have been abused.  In Scotland, all Bishops, priests and safeguarding advisers involved in providing evidence to the commission agreed that a culture of secrecy had been a very significant part of the response of the Church to allegations of abuse. They all vowed to ensure that this will not happen again in future.
Monsignor Oliver, who accompanied the Bishops of Scotland at their gathering in Salamanca in January stated that: "We did not listen to victims and underestimated the extent of the problem; we missed red flags and warning signs; we were conned by many offenders; and, believed often with professional advice that some offenders could be returned to ministry."
ArchbishopTartaglia's desire to rid the Church of such evil can be summed up in these words of his: "As the reality of the abuse of minors and vulnerable adults has been more and more uncovered in society and in the Church, and as safeguarding has become more embedded in the mindset and action of Catholic communities, tendencies to deny, make excuses, protect or cover up, while not yet eradicated, are gradually being seen as indefensible and will eventually be defeated."
The report highlights a 'striking improvement' in recent years in regard to the training of priests on safeguarding and there were favourable comments on the commitment of Church volunteers to ensure good practice when it comes to safeguarding.
There is no doubt that the words of Pope Francis when he said "There is no place in the Church's ministry for those who commit these abuses" are now being actioned in Scotland.  There is now a clear commitment to ensure that all allegations of abuse are dealt with properly and with a focus on the victim, rather than attempting to sweep the matter under the carpet or lay the blame elsewhere.
Beth Smith, Director of WithScotland, commented that: "The Church seems to be on the backfoot.  But it could be a leader and a pioneer in this field."  I agree.  This is an opportunity for the Church to lead the way in righting the wrongs of the past.  The pain and suffering of those victims of abuse will never go away completely and a lot of that is down to failures on the part of the Church.  But the Church now has an opportunity to do something for those people; not only does it have the opportunity to apologise and to meet them face to face, it has an opportunity to make damn sure it never, ever happens again.
A key element of the report is an Implementation Plan and this is expected to be published within the next three months, outlining how the Church is going to set about achieving the recommendations contained in the report. The eight key recommendations are as follows:
1. Support for the survivors of abuse must be an absolute priority for the Catholic Church in Scotland in the field of safeguarding. The Bishops' Conference of Scotland should make a public apology to all survivors of abuse within the Church.
 
2. The "Awareness and Safety" manual should be completely revised or rewritten.
 
3. There must be some external scrutiny and independence in the safeguarding policies and practices of the Catholic Church in Scotland.
 
4. Effectiveness and improvement must be measured at every level of safeguarding in the Church.
 
5. A consistent approach to safeguarding is essential: consistent across different parts of Scotland and consistent across different parts of the Church.
 
6. Justice must be done, and justice must be seen to be done, for those who have been abused and for those against whom allegations of abuse are made.

7. The priority of undertaking regular high-quality training and continuous professional development in safeguarding must be understood and accepted by all those involved in safeguarding at every level.
 
8. The Catholic Church in Scotland must set out a theology of safeguarding which is coherent and compelling, reflecting on Jesus' self-identification with children when he said "those who welcome the little ones welcome me."
We pray for all victims of abuse across the world that the Lord will bring comfort and healing to them.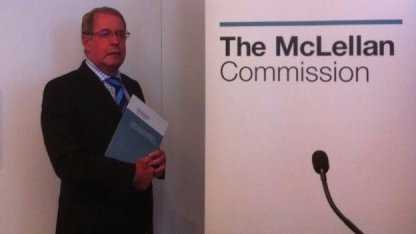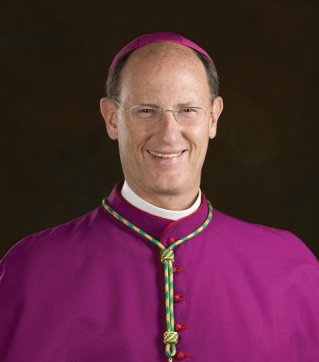 Bishop James Conley
Five American Bishops have responded to the recent Planned Parenthood videos which show the company dealing in the body parts of aborted babies.
Cardinal O'Malley and Bishops Paprocki, Vasa, Tobin and Conley all express their own personal view on the tragedy.
Perhaps my favourite quote is from Bishop Conley.  He said: "Anyone who can casually discuss tearing children to shreds while having lunch and a good cabernet is a victim of the father of lies."
/