Shopping Cart
Your Cart is Empty
There was an error with PayPal
Click here to try again
Thank you for your business!
You should be receiving an order confirmation from Paypal shortly.
Exit Shopping Cart
Calling Scotland's 841,000 Catholics to unite as one voice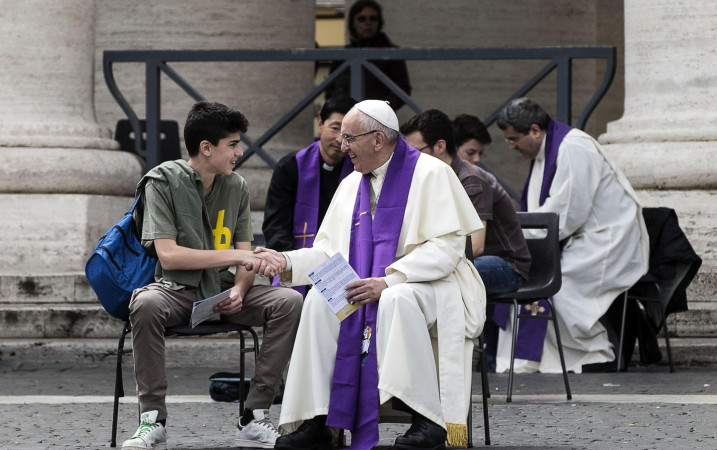 Pope Francis heard Confessions in the days leading up to the Mass
Pope Francis has given a lesson in love and freedom during his homily at the Jubilee Mass for Young People in Rome.
The Pope, speaking to thousands of youth in St Peter's Square, said that Jesus himself declared that Christians would be known "by the way they love one another."  The Pope continued saying, "love, in other words, is the Christian's identity card."
The Pope then tackled the meaning of love, stating that love is something you give.  He also added: "it [love] is caring for others, respecting them, protecting them, and waiting for them."
Francis then challenged the young people on the true meaning of freedom, stating that "freedom is not the ability to simply do what I want.  This makes us self-centred and aloof."
"Freedom" he said "is the gift of being able to choose the good: this is true freedom. The free person is the one who chooses what is good, what is pleasing to God, even if it requires effort, even if it is not easy."
He then called on the young people to grow in love and told them how they could do this: "the secret, once again, is the Lord: Jesus gives us himself in the Mass, he offers us forgiveness and peace in Confession."
The Pope's call to the young people can be summed up nicely in the term 'free love'.  He wants Christians to give themselves freely to others in love, and he wants us to choose to do this as it is pleasing to God.  He then tells us that the nourishment we need for this task can be found in the Holy Mass and in the Sacrament of Confession. 
Let us be under no illusions.  Our mission as Christians is to spread the love of Christ throughout the world.  We must let his Truth be known to all people and we must deliver this Truth in a spirit of love; a love that is freely given and that always has the other person's best interests at its core.  This message is not just for our young, but for all Christian people. 
The Christian message is one of great hope, mercy and peace for all people.  But, above all, it is a message of love.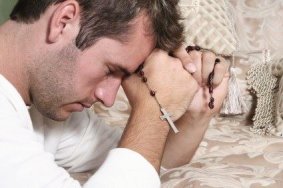 A call to Catholic men to right the wrongs of a broken society
Here's a question for Catholic men: did you know that you have the power to mend our broken society?  All the sadness and despair, the lies and deceit, the selfishness and infidelity; you have the answer to all of these problems.  The future of our world; a future of beauty, goodness and truth is in your hands! 
Confused?  Don't be.  Consider for a moment when the perfect world God created changed.  It was in the Garden of Eden, when Eve was tempted by the serpent to eat the fruit from the tree of the knowledge of good and evil, and both she and Adam ate the fruit.  This is the moment everything started to go wrong.  This is the moment sin and death entered into our world.  But what if you could help to right the wrong? 
Jesus, through his passion and Resurrection, redeemed that fatal mistake made by our forefathers in Eden, yet too many in the world reject the redemption Jesus offers them; preferring to ignore it and to continue buying into the relativist culture that tells them anything goes.  A culture that encourages selfishness for the sake of one's own wants and desires.
So is there something we Catholic men can do to bring people to accept Christ's redemption on the Cross?  How can we play a part in helping to heal the wounds of the single biggest mistake made by humanity?  A good starting point is to identify Adam's first mistake.  If we take ourselves back to the Garden of Eden, at the very moment the serpent persuades Eve to eat the fruit and she obliges.  Where is Adam at this point?  Why is he not protecting his wife from the cunning serpent and telling her to do as God instructed and not eat the fruit from the tree? 
This example of Adam failing to protect and care for his wife is all too prevalent in our world today.  And such a failure has serious repercussions.  Adam, after eating the fruit, suddenly realised that he and his wife were naked and he no longer saw her as God intended him to see her.  Rather, it was her body alone that he could see.  His eyes could no longer appreciate Eve's purity in her soul, that part of her which is the very core of her being.  Instead he looked upon her as an object for pleasure and gratification.  Does this ring any bells?  Is this not an accurate reflection of how many men view women in our world today?  Adam, created to have dominion over all the animals of the world and to be protector-in-chief of God's creation, including his wife, had gone from a soldier for God to a man of weakness; a wretch with no backbone.
And so it is with us men today.  Instead of protecting our wives and ensuring their safety and security in this world of sin, we have let them become the object of our own selfish desires and gratification.  We, like Adam, have taken our eye off the ball and have failed our women.  We have failed them badly.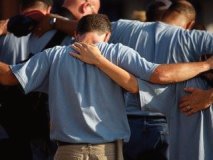 Catholic men can rebuild our broken society
Everywhere we turn there is infidelity, adultery, divorce, pornography, selfishness, violence, hate and intolerance.  The world is in ruins because of relativist ideals, especially those borne out of the sexual revolution.  But we Catholic men have been charged with making something out of those ruins; to take them and to build a pillar of love for the whole world to see.  We are called to succeed where Adam failed.  We have a duty to carry out God's original plan for His Creation; that is to serve, protect and defend all that God has entrusted to our care, especially our wives and children.
We must see our wives as God intended; with a perfect love.  That is, the same perfect love we witness when we see Christ hanging from the Cross.  This, brothers, is the love we are called to show our wives.  It is not lustful, it is not selfish.  It is pure sacrifice.  We, like Christ, must be prepared to lay down our lives for our wives and our children, putting their needs before our own.  Only in living out this kind of love will we be able to repair the wounds in our society; a society that is broken, having lost all sense of what it really means to be in love. 
Our world today is full of love built on sand.  We have love built on lies, we have love built on selfish desires, we have love built on one night stands, and we have love built on adultery.  The result of this is broken relationships, broken families, and ultimately broken children who have never experienced the love they need in order to thrive.  Society needs strong leaders in love.  It needs an authentic, unselfish and unconditional love that is free from the horrid pain of selfishness and lies.  The sexual revolution encourages people to dip in and out of relationships as and when they please.  There is no attempt to encourage staying power, no attempt to encourage true fidelity.  It is every man and woman for themselves.  Yet as Catholic men we are called to be much better than this, much better!  We are called to be soldiers for God, bringing His perfect love to the world by living it out in our homes and in our everyday lives, setting an example for our broken society.  God is looking down at the earth and asking "Where have all my Catholic men gone?  Where are my soldiers?  Where are the men my Son died for?"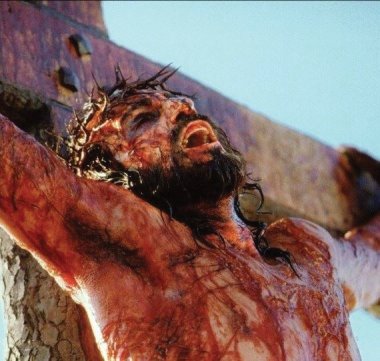 Christ's broken body is the example we are called to follow 
Brothers, let us be true.  True to God, true to our wives, true to our children, and true to our world.  Let us use our call to greatness, our call to be saints, to make a real difference to our world.  Let us never tire of striving to show the kind of love that Christ showed on the Cross, when he gave everything he had, shedding every last drop of blood for his people.  We too are called to give everything we have.  So, with a deep sense of prayer and trust in the Holy Spirit, let us go forth and be true protectors of God's creation.  Let us be sure to love our wives and families with that perfect love so unselfishly evidenced by the broken body of Jesus Christ hanging on the Cross.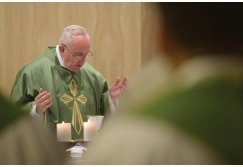 Pope Francis has urged people to more consistent in their faith, even to the point of martyrdom.  During his morning homily at Casa Santa Marta on Thursday the pope described the true Christian witness as someone who is "consistent" in what he says, what he does, and what he has received, namely the Holy Spirit. 
He continued: "It is the witness of our martyrs today – so many! – chased out of their homeland, driven away, having their throats cut, persecuted: they have the courage to confess Jesus even to the point of death.  It is the witness of those Christians who live their life seriously, and who say: 'I can't do this; I cannot do evil to another; I cannot cheat; I cannot lead life halfway, I have to give my witness'.  And the witness consists in saying what has been seen and heard in faith, namely the Risen Jesus, with the Holy Spirit that has been received as a gift."
The pope then went on to say that the Church today "needs witnesses, martyrs.  These are the witnesses, that is, the saints, the saints of everyday, of ordinary life, but life [lived with] consistency; and also the witness 'to the end', even to death.  These are the lifeblood of the Church; these are the ones that carry the Church forward, the witnesses who attest that Jesus is risen, that Jesus is alive, and they bear witness through the consistency of their life, with the Holy Spirit they received as a gift."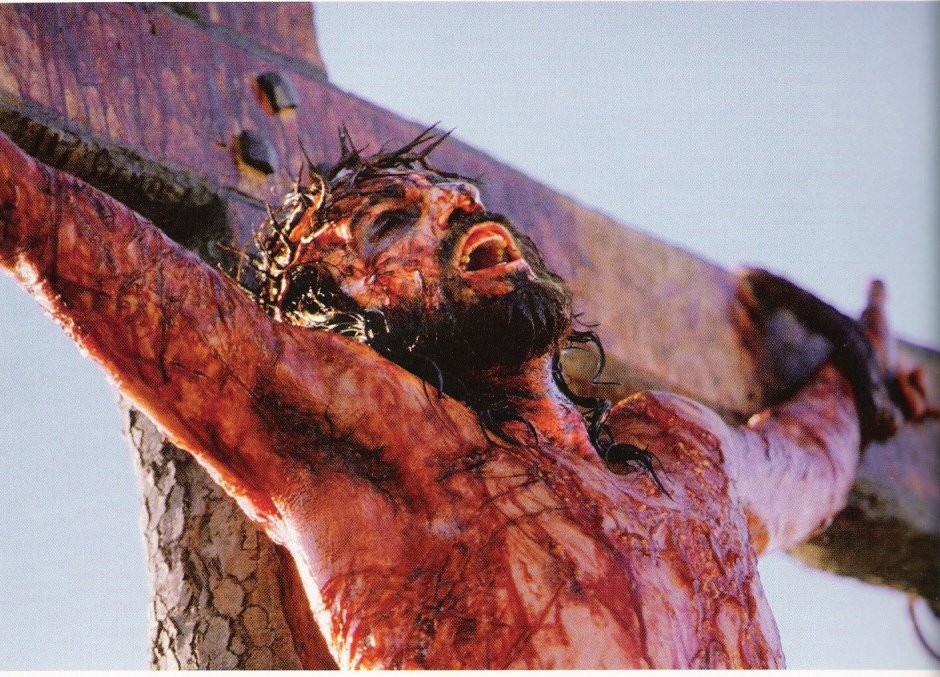 As we journey with Christ through his Passion and Crucifixion it is worth bearing in mind some of the little things we as human beings are drawn to but that are contrary to God's desire for our lives.
The intolerable pain and suffering taken on by Jesus as he was abused, spat upon, mocked, and beaten is something we must all think about over these next few days.  Having large nails driven into your hands and feet and being attached to a cross is something we simply can't imagine. 
Jesus' suffering and crucifixion was not some kind of crazy act designed to impress.  It was essential.  It was needed in order to reconcile each and every human being to God.  Each and every sin against God is represented by a drop of blood shed by Christ or by a nail driven into his bones.  Yet was it really worth it?  Do we really appreciate the freedom Christ gave us when he undertook this most loving, selfless act?   
Consider this…
Jesus didn't suffer so that I could hate.
Jesus didn't suffer so that I could be violent or persecute.

Jesus didn't suffer so that I could hold grudges.
Jesus didn't suffer so that I could gossip, complain or criticise.
Jesus didn't suffer so that I could lie and be unfaithful.
Jesus didn't suffer so that I would forget about him and never talk to him in prayer.
Jesus didn't suffer so that I would rather do something else than spend time with him at Holy Mass and the Sacraments.
Jesus didn't suffer for a select few.  He suffered for me.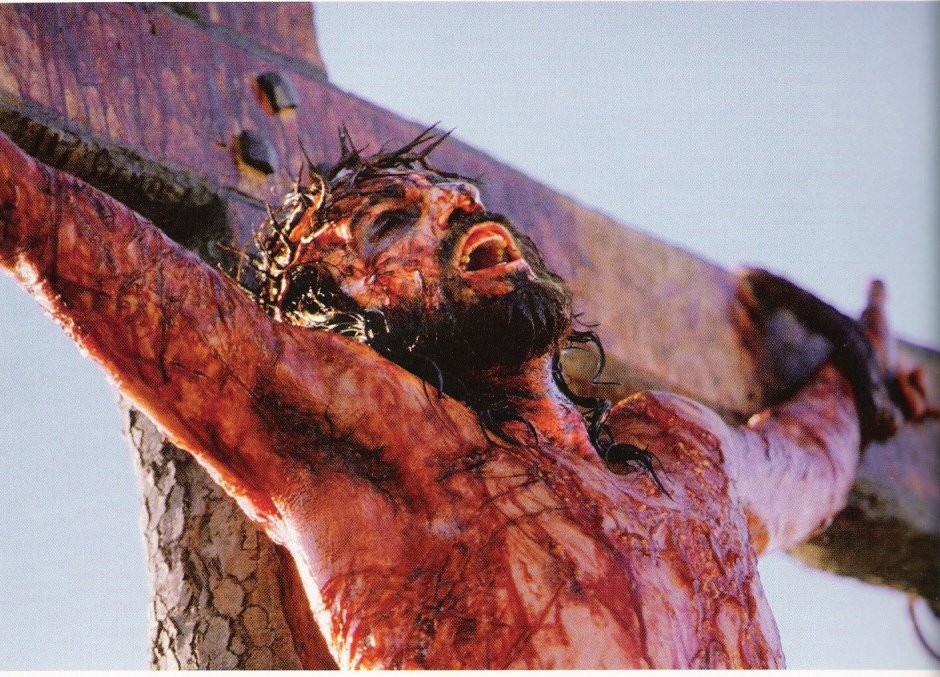 As we embark on another Holy Week we cast our hearts and minds back to Christ's persecution at the hands of his executioners.  Jesus' Passion was a horrific and exhausting episode filled with hate, violence, abuse, blood and gore.  All directed at one person.
The culmination of this hatred and violence was death on a cross.  Left to hang in shame, to be gawped at by the very people he loved and was sent to save.
But thankfully, this death on a cross was not the end.  Christ was to overcome the power of death to rise again and give all of us hope for eternal life.  He gave us proof that death need not be the end.
This Lent, keep it simple.  Praise and thank Jesus for the love he showed you and your family when he bore unimaginable abuse and violence in being beaten to the point of death. 
Praise and thank him for the love he showed you and your family when he carried the Cross through the streets of Jerusalem, struggling under its weight, in front of countless people who had once love him but who now hated him. 
Praise and thank Jesus for the love he showed you and your family when he had nails driven into his hands and feet and was left to hang on a cross to suffer the most excruciating death at the hands of people he loved. 
And finally, praise and thank Jesus for his determination to overcome death when he got on his feet, rolled back the tomb stone and walked out to eternal life.
This Lent, keep it simple: praise and thank a real hero in Jesus Christ. 

Following on from Bishop Thomas Olmstead's exhortation document
Into the Breach
, a short film has been produced to encourage men to be real men, following in the footsteps of Christ and sacrificing everything for others.
It has been reported that a group of Muslims protected Christians by refusing to allow themselves to be split up into groups when their bus was ambushed by gunmen.
The incident happened in the village of El Wak in Kenya, near to the country's border with Somalia.
This as an extremely brave gesture and we commend those who stood strong in the face of violence. We are all God's children and we must resist such despicable and unnecessary violence.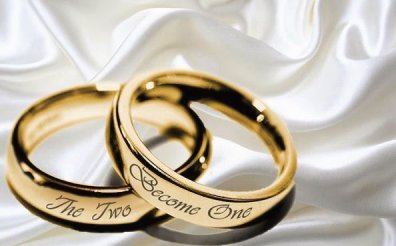 Sunday's First Reading (Genesis 2:18-24):
'The Lord God said, 'It is not good that the man should be alone. I will make him a helpmate.' So from the soil the Lord God fashioned all the wild beasts and all the birds of heaven. These he brought to the man to see what he would call them; each one was to bear the name the man would give it. The man gave names to all the cattle, all the birds of heaven and all the wild beasts. But no helpmate suitable for man was found for him. So the Lord God made the man fall into a deep sleep. And while he slept, he took one of his ribs and enclosed it in flesh. The Lord God built the rib he had taken from the man into a woman, and brought her to the man. The man exclaimed:
'This at last is bone from my bones,
and flesh from my flesh!
This is to be called woman,
for this was taken from man.'
This is why a man leaves his father and mother and joins himself to his wife, and they become one body.'
Excerpt from Sunday's Gospel (Mark 10:2-16):
'Then Jesus said to them, 'It was because you were so unteachable that he wrote this commandment for you. But from the beginning of creation God made them male and female. This is why a man must leave father and mother, and the two become one body. They are no longer two, therefore, but one body. So then, what God has united, man must not divide.''
In these passages of scripture both God and God made man (Jesus) reveal the Truth of God's plan for mankind.  It is a Truth that will mirror the beauty and splendour of the loving relationship which exists among the Trinity (Father, Son, and Holy Spirit). The revealed Truth is that a man and woman are to come together, united through the sacrament of marriage, to become one. Not just one with each other but also one with Christ who is an integral part of the marriage relationship. 
Just as the three persons of the Trinity are one, so too do husband, wife and Christ become one through marriage.  Thus they become their own trinity, reflecting the most Holy Trinity of Heaven. 
And just as Christ came to earth to establish and grow his Church, husband and wife are called to establish and grow their own Church by being open to the precious gift of children.
And in marriage we are also called to mirror Christ on the Cross, by giving ourselves completely in sacrificial love to God and to one another, just as he did.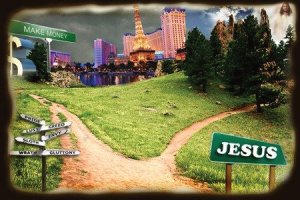 We must take the narrow path to Christ
Today's First Reading (1 Timothy 6:2-12):
'This is what you are to teach the brothers to believe and persuade them to do. Anyone who teaches anything different, and does not keep to the sound teaching which is that of our Lord Jesus Christ, the doctrine which is in accordance with true religion, is simply ignorant and must be full of self-conceit – with a craze for questioning everything and arguing about words. All that can come of this is jealousy, contention, abuse and wicked mistrust of one another; and unending disputes by people who are neither rational nor informed and imagine that religion is a way of making a profit. Religion, of course, does bring large profits, but only to those who are content with what they have. We brought nothing into the world, and we can take nothing out of it; but as long as we have food and clothing, let us be content with that. People who long to be rich are a prey to temptation; they get trapped into all sorts of foolish and dangerous ambitions which eventually plunge them into ruin and destruction. 'The love of money is the root of all evils' and there are some who, pursuing it, have wandered away from the faith, and so given their souls any number of fatal wounds.
But, as a man dedicated to God, you must avoid all that. You must aim to be saintly and religious, filled with faith and love, patient and gentle. Fight the good fight of the faith and win for yourself the eternal life to which you were called when you made your profession and spoke up for the truth in front of many witnesses.'
It's hard for Catholic people to remain true to Jesus Christ and the Traditions of the Catholic Church, especially in this day and age when religion is often frowned upon for one reason or another.  Yet that doesn't make it any less true or relevant.
St Paul's letter to Timothy encourages us to remain true to Christ and his teaching and to remain true to the teaching of the Church he himself founded; the Roman Catholic Church which continues to exist to this very day.
St Paul warns us about those who stray from this teaching, and in true St Paul style, he doesn't mince his words!  He says that those who do things differently to that taught by Christ and his Church are "simply ignorant and must be full of self-conceit – with a craze for questioning everything and arguing about words."  Isn't it interesting that St Paul should specifically refer to arguments about words?  Consider the abortion debate and how pro-choice activists often try to use words and phrases to argue that abortion is okay. They use (albeit wrongly) terms such as 'embryo', 'foetus', 'collection of cells' and 'personhood' to try to make their point. Consider how Pope Francis' words are so often used against him by those who misinterpret him or those who fail to understand his bigger message.  Other examples of this can be found in debates around contraception and the redefinition of marriage.
The tragedy of all this is that Catholic people, including myself, continually stray from Christ's teaching and the teaching of his Church.  I fall into the traps of the secular relativist society and I become that ignorant person full of self-conceit that St Paul is referring to. But thankfully Christ and his Church give me the Sacrament of Reconciliation where I can go and be forgiven for straying from the Truth.
At the end of the day, there will be many times in our lives when we will stray from the right path. But the key is to turn back, as the prodigal son did, into the loving arms of the Father.  While we may turn our back on Him there will never be a time when He turns His back on us.  He is always standing there, watching and waiting for us to return; to return to the path of Truth which He himself created when He gave us His only Son and gave us His Church.
Brother and sisters, we must do as St Paul says and "Fight the good fight of the faith" by speaking up for the truth with love, patience and gentleness before all people, even when it makes us feel a little uncomfortable.  Remember, it is unlikely we will ever be made to feel as uncomfortable as the early disciples who suffered immeasurable pain, including death, in standing up for the Truth.   
And even though we may well feel a little uncomfortable we must remember that we were not made for this world; that our destiny is in Heaven to be one with the Father, with Christ our Saviour, our Blessed Mother Mary, and with all the Saints and Angels.  Surely that is worth fighting for?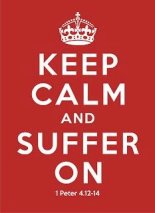 Last Sunday's Gospel (Mark 8:27-35):

 

'Jesus and his disciples left for the villages round Caesarea Philippi. On the way he put this question to his disciples, 'Who do people say I am?' And they told him. 'John the Baptist,' they said 'others Elijah; others again, one of the prophets.' 'But you,' he asked 'who do you say I am?' Peter spoke up and said to him, 'You are the Christ.' And he gave them strict orders not to tell anyone about him.

 

 

And he began to teach them that the Son of Man was destined to suffer grievously, to be rejected by the elders and the chief priests and the scribes, and to be put to death, and after three days to rise again; and he said all this quite openly. Then, taking him aside, Peter started to remonstrate with him. But, turning and seeing his disciples, he rebuked Peter and said to him, 'Get behind me, Satan! Because the way you think is not God's way but man's.'

 

 

He called the people and his disciples to him and said, 'If anyone wants to be a follower of mine, let him renounce himself and take up his cross and follow me. For anyone who wants to save his life will lose it; but anyone who loses his life for my sake, and for the sake of the gospel, will save it.'

 

 

 

Jesus was swift to chastise Peter because of his failure to understand God's grand plan for humanity. What Peter failed to understand is that suffering was a necessary part of salvation.  Peter's crime is to let the ways of man creep into his mind so that he tries to resist any notion of suffering.  It's natural to try to resist suffering, especially in today's society with the significant advances being made in science and healthcare.  But as Christians we are called to accept suffering as part of God's Divine plan for our salvation. 

 

 

Consider Christ's words immediately after he rebukes Peter: "If anyone wants to be a follower of mine, let him renounce himself and take up his cross and follow me."  To follow Christ will entail suffering.  There is simply no getting away from it.  If we want to be true Christian people and followers of Christ then we must be prepared to take up our cross and accept any suffering that comes our way, trusting that God will use that suffering for the overall good of His kingdom and for the overall good of humanity.

 

 

Christ's lesson is indeed rather timely when you consider the current predicament of the Catholic Church in Scotland, with a lack of priests and lack of vocations to the priesthood.  Parishes are now in a situation where they need to look at alternative models if they are to continue serving their local community; otherwise, they face the sad reality of closure.  The ways of man allow ourselves to become accustomed to having a priest at our beck and call 24/7 and to be used to having such 'pleasures' as daily Mass and daily Confession.  We despair at the thought of our parish closing or of having to share a priest with another nearby church.  We, like Peter, become upset at the thought of having to suffer.

 

 

But we must resist the temptation to think as men do and instead trust the Father, knowing that any suffering He asks us to endure is for the greater good of all people.  We must be prepared to think big and accept the cross of suffering with open arms.  To delight in suffering is a crazy concept to mere mortals, but then we aren't mere mortals.  We are a people made in the image and likeness of God, a people destined for bigger and better things.

 

 

We must listen to Jesus and not think as men do but trust completely in God's plan for us.  The next time we suffer let us turn to God, and with the helplessness and trust of a little child, let us say: "Father, let thy will be done."    

 

 

0

/