Shopping Cart
Your Cart is Empty
There was an error with PayPal
Click here to try again
Thank you for your business!
You should be receiving an order confirmation from Paypal shortly.
Exit Shopping Cart
Calling Scotland's 841,000 Catholics to unite as one voice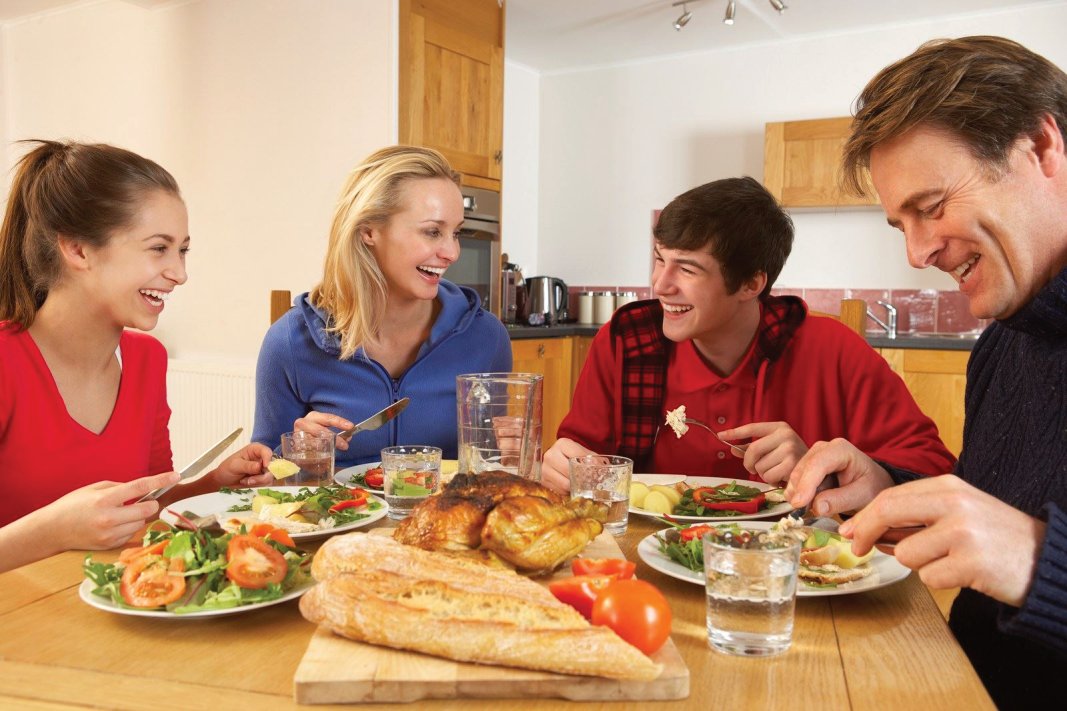 1. Eat
We Catholics like to celebrate with food!  This is why it is important to eat together as a family and to enjoy the delicious food gifted to us by God and prepared by the hands of our mother or father.  Mealtimes should be a time of great celebration and we should make an extra special effort to celebrate Sundays and Catholic feast days.  You may even want to consider celebrating important dates such as your anniversary, showing your children that your marriage is something that is important to you and that you delight in remembering that special day.  Why not bake a cake together for the occasion?
And remember, no mobile phones or tablets at the dinner table!  Encourage an environment free of technology, where everyone takes a turn to talk about the highs and lows of their day.  Let the dinner table be a forum for openness and honesty among all the family; a sacrosanct place where the family basks in the joys and rallies in the sorrows of each family member.
2. Pray 
Prayer can take many forms and prayer within the family unit is no different.  It is important that people pray as a family as best they can.  Praying the Rosary as a family is a beautiful way to express our faith and this is something that should be encouraged in every Catholic home.  You may want to make it more interesting for younger children by introducing images or pictures to go with the mysteries.  And if one of the kids kicks off, stop for a break, but remember to try and pick it up again another time.  And start small, especially with younger kids.  A few short prayers or a decade of the Rosary will likely suffice to begin with.
It's also very important to pray as a family before and after meals.  There are a number of simple prayers suitable for this but even a simple 'thank you Jesus' will do! 
And remember, it is important that children see their parents pray, so be prepared to set an example to your kids and make sure you take them to Holy Mass every Sunday and on Holy Days of Obligation.  Be an example to them by regular attendance at the Sacrament of Reconciliation, and consider becoming more active in the life of your Parish.  Children will respond positively to your active participation in the life of the Church and will see how important it is to you.
Be willing to talk about your faith and don't be embarrassed if one of the kids asks you something you don't know.  This is a great opportunity to learn as a family!  Learning can be a form of prayer too! So don't be afraid to pick up the Bible or the Catechism or to even search Google for an answer.  Let your children see just how interested you are to learn too. 
And above all, let them see just how much you love Jesus by your prayer!  
3. Be Merry
As Catholic people immersed in the love of Jesus Christ and with the sure and certain hope of eternal life, shouldn't we be immensely happy??  Our family life should be full of fun and games.  We should be unafraid to dance and to waste time with our children.  Just because God is at the very centre of our lives doesn't mean life has to be one big serious drag.  The fact that God is at the centre of our lives is the very reason we should be deliriously happy from the moment we wake in the morning until our head hits the pillow again the following night.  If those of us who are members of the Church established by Jesus Christ and who regularly gather in his presence at Holy Mass cannot be happy, then there is no hope for any of us!  No hope!  So let us rejoice, let us be happy.  Let's show our children that being Catholic is great fun!  And remember, don't complain or gossip about people and don't be too quick to criticise others.  Such an attitude creates a negative environment for children and leads to increased cynicism and scepticism; something they themselves will only be too happy to take on board!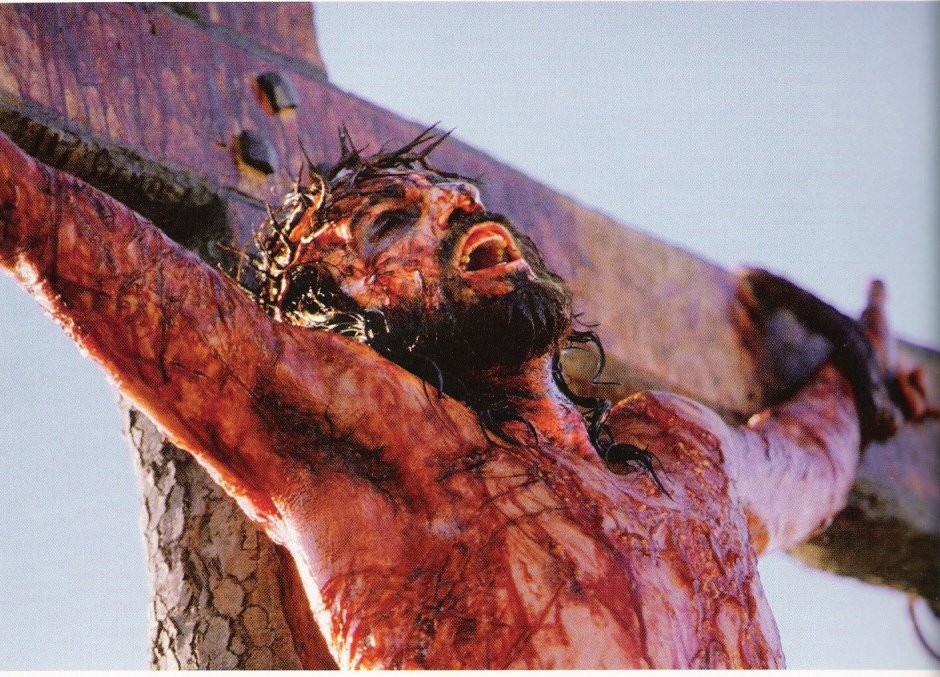 As we journey with Christ through his Passion and Crucifixion it is worth bearing in mind some of the little things we as human beings are drawn to but that are contrary to God's desire for our lives.
The intolerable pain and suffering taken on by Jesus as he was abused, spat upon, mocked, and beaten is something we must all think about over these next few days.  Having large nails driven into your hands and feet and being attached to a cross is something we simply can't imagine. 
Jesus' suffering and crucifixion was not some kind of crazy act designed to impress.  It was essential.  It was needed in order to reconcile each and every human being to God.  Each and every sin against God is represented by a drop of blood shed by Christ or by a nail driven into his bones.  Yet was it really worth it?  Do we really appreciate the freedom Christ gave us when he undertook this most loving, selfless act?   
Consider this…
Jesus didn't suffer so that I could hate.
Jesus didn't suffer so that I could be violent or persecute.

Jesus didn't suffer so that I could hold grudges.
Jesus didn't suffer so that I could gossip, complain or criticise.
Jesus didn't suffer so that I could lie and be unfaithful.
Jesus didn't suffer so that I would forget about him and never talk to him in prayer.
Jesus didn't suffer so that I would rather do something else than spend time with him at Holy Mass and the Sacraments.
Jesus didn't suffer for a select few.  He suffered for me.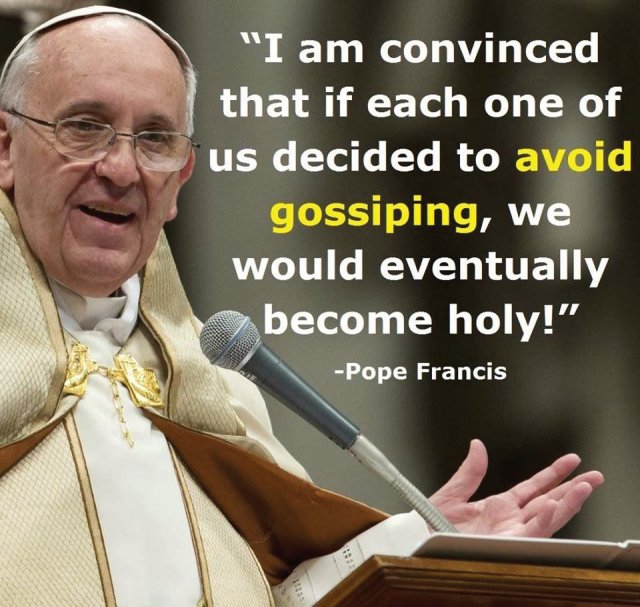 Pope Francis is determined to stop gossiping
The pope has once again warned the faithful about the dangers of gossiping, likening those who gossip to a "terrorist who throws bombs and then runs away". 
He said: "Gossiping is like terrorism because the person who gossips is like a terrorist who throws a bomb and runs away, destroying: with their tongue they are destroying and not making peace. But this person is cunning, right? He is not a suicide bomber,no, no, he takes good care of himself."
He then encouraged people to bite their tongues rather than gossip, saying: ""Every day that I get the urge to say something that sows discord and division, to say bad things about another person….Bite your tongue! I can assure you. If you do this and bite your tongue instead of sowing discord, the first few times the wound will cause your tongue to swell -- because the devil helps us do this because that's his work, his job: to divide."
We have been warned, again!!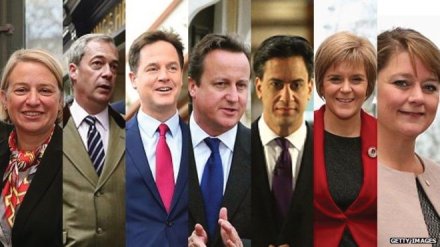 These people need our love and prayers too
It's not often you hear people standing up for politicians but that is precisely what I am about to do!  As the dust settles on last week's UK General Election the usual lampooning of political figures and parties has started up once again as we embark on another five year cycle of ridicule and abuse in the direction of those elected to lead our country.
As Christians our call is simple: to love one another and to keep God's Commandments.  Indeed, this was the call at Mass last Sunday for those blessed enough to be there to hear the Word of God. 
So, in light of this calling, is it okay to ridicule our politicians?  Is it okay to speak ill of them and to make fun of them?  Is it okay to abuse them?  The answer is quite simply no.  Of course it isn't okay to ridicule politicians; to speak ill of them; or abuse them.  We are called to love them!  God expects us to love our political leaders just as much as we love our own families. That's what brotherly and sisterly love 'God-style' is all about!  There are no exceptions. 
Yet this does not mean we cannot question our politicians and call them to account.  That is all part of the democratic process and indeed we, as Catholics, are expected to participate in that process in order to ensure God's Commandments are upheld in our country.  But we must be careful not to cross the line into the territory of abusing our politicians.  We shouldn't even be gossiping about them (remember Pope Francis' call to refrain from gossiping applies to all God's children, even those in political office).
So as we embark on this latest cycle of government with those newly elected and those elected to serve another term, let us pray hard for our political representatives, that they will serve the people of the United Kingdom with love, mercy, and compassion; and with justice at the heart of their policies.  They have a very difficult job and that job is made all the more difficult by a media constantly trying to undermine them and make mischief from their every move. Let us pray that our politicians will not be swayed by the traps set for them by the evil one and let us hope that moved by the Holy Spirit they will appreciate the importance of God's Commandments and that they will draw inspiration from the loving example of Jesus Christ as they lead our country.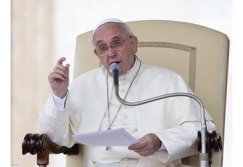 Pope Francis has condemned gossip on numerous occasions
"I tell you, on the day of judgement you will have to give an account for every careless word you utter; for by your words you will be justified and by your words you will be condemned"
Matthew 12: 36
More than any other Pope in the past, Pope Francis warns us frequently to guard against gossip.  He has talked of how gossip is a powerful tool of the devil and has even admitted to being tempted to gossip himself.  He states: "It begins this way, discreetly, like a trickle of water.  It grows by infecting others and in the end it justifies itself."
So what exactly is gossip?  And why does the Holy Father have such an issue with it?  Surely it is just harmless talk and can even strengthen bonds between us and those we are talking to?  It is important that we are clear on what we mean by 'gossip' so we can easily spot it discreetly working its way into our hearts.  And it is also important to be sure of what it is lest we become overscrupulous and falsely accuse ourselves of being a gossip.
As always, it serves us well to turn to the Catechism of the Catholic Church for answers and, regarding conversation, it states:
Respect for the reputation of persons forbids every attitude and word likely to cause them unjust injury. He becomes guilty:
· of rash judgement who, even tacitly, assumes as true, without sufficient foundation, the moral fault of a neighbour;
· of detraction who, without objectively valid reasons, discloses another's faults and failings to persons who did not know them;
· of calumny who, by remarks contrary to the truth, harms the reputation of others and gives occasion for false judgements concerning them.
Gossip therefore can be harmless if it does not disrespect another's reputation and if it does not keep you from attending to your other responsibilities.  But it can become harmful when it leads you to rashly judge your neighbour, or damage their reputation among people who don't know them (even if what you are saying is true), or when you spread lies about them.  It places us on the seat of judgement, causing us to overlook the plank in our own eye and does other untold damage that we might never fully realise.
Our culture is bathed in gossip.  We need only to look at a gossip magazine or tabloid newspaper to appreciate how prevalent it is in society.  We should remember that celebrities are people too.  And I would suggest soap operas and other television programmes, although not technically gossip as of course the characters aren't real, may predispose us and lead us into the habit of this particular sin.
So perhaps in our examination of conscience we could consider the following points when thinking of a time we talked about someone; What was my reason for talking about them?  Was what I said true or was I rashly judging them?  Did I negatively colour the opinion of that person when talking about them to other people?  How would the person feel if they overheard what I said?  How would my comments reflect upon me if they were somehow recorded or published?  Did what I say bring me to a better understanding of the person and call me and others to love them more, or did it bring division?
May we pray for God's mercy for the times we have failed to uphold our neighbour's reputation and for His strength to resist all forms of gossip, as we say the words of St Francis of Assisi:
O Divine Master grant that I may not so much seek to be consoled as to console; to be understood as to understand; to be loved as to love.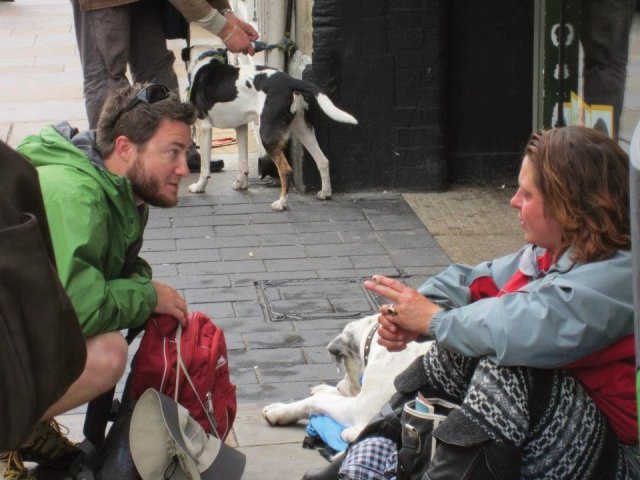 Sunday's Gospel (Mark 1:14-20):
'After John had been arrested, Jesus went into Galilee. There he proclaimed the Good News from God. 'The time has come' he said 'and the kingdom of God is close at hand. Repent, and believe the Good News.'
As he was walking along by the Sea of Galilee he saw Simon and his brother Andrew casting a net in the lake – for they were fishermen. And Jesus said to them, 'Follow me and I will make you into fishers of men.' And at once they left their nets and followed him.
Going on a little further, he saw James son of Zebedee and his brother John; they too were in their boat, mending their nets. He called them at once and, leaving their father Zebedee in the boat with the men he employed, they went after him.'
We are all called to be fishers of men, just as Simon Peter and Andrew were called byJesus.  And while it isn't a particularly easy task, it is one which requires our endeavour and commitment. 
Jesus never asks us to do anything that isn't worthy of the Kingdom of God.  Therefore, our need to evangelise is an important one and one we must take seriously. But as there are many different types of fish with different colours and coming in different shapes and sizes; so it is with people.  Every person has a distinct character which may make it easier or more difficult in encouraging them to follow Jesus.
There is no simple, exact science to evangelising.  There are many ways in which we can cast our nets out into the world in the hope of catching souls for God.  One may be a simple act of kindness to a poor person in the street; perhaps spending a little time with them.  A simple act like this may encourage that person to seek God and may even encourage others passing by to wonder why someone should commit such an act of kindness. That wonder may just lead them to think that God may have something to do with it.
Perhaps you are at work and colleagues start to gossip and bad mouth another colleague.  This is your chance to step up and discourage such behaviour!  Such a simple act may make your colleagues wonder why you would think that a bit of gossip could be wrong.  That wonder may just lead them to God.
The list of possibilities is endless when it comes to evangelising.  There are so many opportunities for us to evangelise and it doesn't always need to be the blindingly obvious.  While directly encouraging someone to pick up a Bible or to go along to Mass are other valid ways to evangelise, we need to be aware that there are a whole range of ways to bring people to God. 
And to be successful as a 'fisher of men' we don't need to achieve immediate results for our endeavours.  Rather, our job is often a case of throwing the seed of faith out there and letting the Holy Spirit do the rest.  If we can just tee things up for the Spirit to work its magic, we will be helping Jesus in his mission to bring people to God.
The Kingdom of God is indeed at hand, for the Kingdom of God is in your hands.  Go out and make disciples of all nations and be a fisher of men and women by your simple acts of love for others!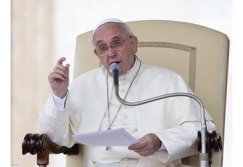 Pope Francis, during his General Assembly on Wednesday morning, called all people to a life of holiness, stating that holiness is not something that is exclusive to bishops, priests and religious.
The pope said: "We are all called to be saints...it is by living with love and offering Christian witness that we are called to become saints… Always and everywhere you can become a saint, that is, by being receptive to the grace that is working in us and leads us to holiness."
The pope also had yet another warning for those inclined to gossip, suggesting that where people meet and the conversation descends into gossip we must resist and say "No, no, no I will not gossip about anyone."
/