Shopping Cart
Your Cart is Empty
There was an error with PayPal
Click here to try again
Thank you for your business!
You should be receiving an order confirmation from Paypal shortly.
Exit Shopping Cart
Calling Scotland's 841,000 Catholics to unite as one voice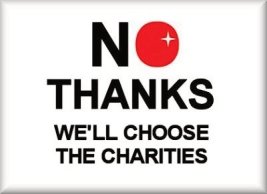 Comic Relief and its spin off Sport Relief certainly do get the nation's charitable juices flowing at this time of year.  It also causes much debate among Catholics as to whether or not we should be contributing to such a charity and allowing our schools and children to participate in the fund raising frenzy.  It seems that every year we face the same dilemma, yet the goalposts haven't moved for years.  Comic Relief (and Sport Relief) is a charity that gives great cause for concern when it comes to Catholic morality.
Firstly, Comic Relief is a bucket fund.  This means that the organisation's hierarchy decides how the money raised is spent, including which charitable organisations and causes it wishes to give cash to.  We can never be certain where our cash will go and this itself creates a significant degree of risk for those who would rather their donation went to a specific cause or charity.  Secondly, Comic Relief has been known to pass on funds to charities involved in the provision of abortion services.  Consider its grant of £374,694 to the International Planned Parenthood Federation (IPPF) in January 2011 for work in Swaziland, Ethiopia and Mozambique.  IPPF's own report confirmed that they had carried out over 1.5 million abortion procedures that same year.  Money donated to Comic Relief may very well have been used to provide those abortion services.
Another charity known for its abortion links is, rather ironically, Save the Children, which also promotes the use of contraception.  Did you know that Barnardo's recommends abortion provider Marie Stopes on its 'links' page and provides free condoms to youngsters, or that Childline promotes abortion as a 'legitimate choice'?  Did you know that the British Heart Foundation has assisted in raising £12m for stem cell research involving human embryos?  And did you know that UNICEF promotes chemical and surgical abortion and provides confidential sexual and reproductive health information and services to children from 10 years of age?
Thankfully there are a number of charities out there that are not bucket funds and so are clear on the charitable activities they undertake.  They are also in line with Catholic moral teaching. 
A list can be found here
.
Please do give serious consideration to all of the charities you donate to and explore precisely where your money will go and whether this compromises basic principles such as the right to life.  Remember, there are always charities out there that will not spend your money on contraception, abortion, the destruction of human embryos, and other immoral activities.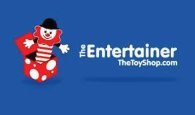 It was refreshing to see the House of Commons reject further relaxation of Sunday trading laws in England and Wales.  The government had hoped to allow councils to extend opening hours on a Sunday, but it was defeated by 317 votes to 286.  As a result, Sunday trading laws will remain as they are.
While the main thrust of the vote against relaxing the laws was undoubtedly down to protecting employees' rights to time off on a Sunday rather than observance of the Lord's Day, there is clearly an inclination among many of our politicians to give special credence to a Sunday.  This is to be encouraged.
In terms of the large supermarkets, it is understood that both Asda and Morrisons were in favour of relaxing the law while Tesco believed that the existing regulation was appropriate.  However, one retailer that will not be opening at all on a Sunday is kids' toy store
The Entertainer
.  Owned by born again Christian Gary Grant, The Entertainer is closed every Sunday and doesn't stock any items related to the occult or witchcraft such as wizard toys.  Mr Grant explains: "This business will never open on a Sunday whilst I'm a shareholder....If this business ever needs for its survival to trade on a Sunday, it's up for sale….if we were open I would expect we could probably take a million and a quarter". He then adds: "I'm accountable to God.... I'm not accountable to shareholders."
On the point about witchcraft and wizardry Mr Grant states: "I want to sell wholesome toys to children and therefore as a Christian I am concerned about anything that's to do with the occult, witchcraft. We just choose not to stock that."
As taxpayers we contribute to 91% of all abortions in the UK.  Our money is used to assist in the killing of innocent children which in turn causes immeasurable pain and suffering to mothers.
We want our money better spent on helping both women and their babies to live.
Please sign the petition which can be accessed by
clicking this link
, and spread the word.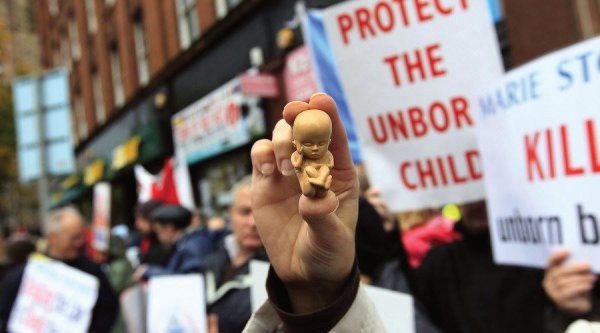 N Ireland is more pro-life than the rest of the UK
The Northern Ireland Assembly has voted against the relaxation of abortion law in the country.  Members voted 59-40 against the proposal to allow for terminations in cases of fatal foetal abnormality and by 64-30 in cases of rape and incest.
This is a real positive for the pro-life cause and shows that all is not lost in the western world when it comes to protecting the life of the child in the womb.
Currently, a termination is only permitted in Northern Ireland if a woman's life is at risk or if there is a risk of permanent and serious damage to her mental or physical health.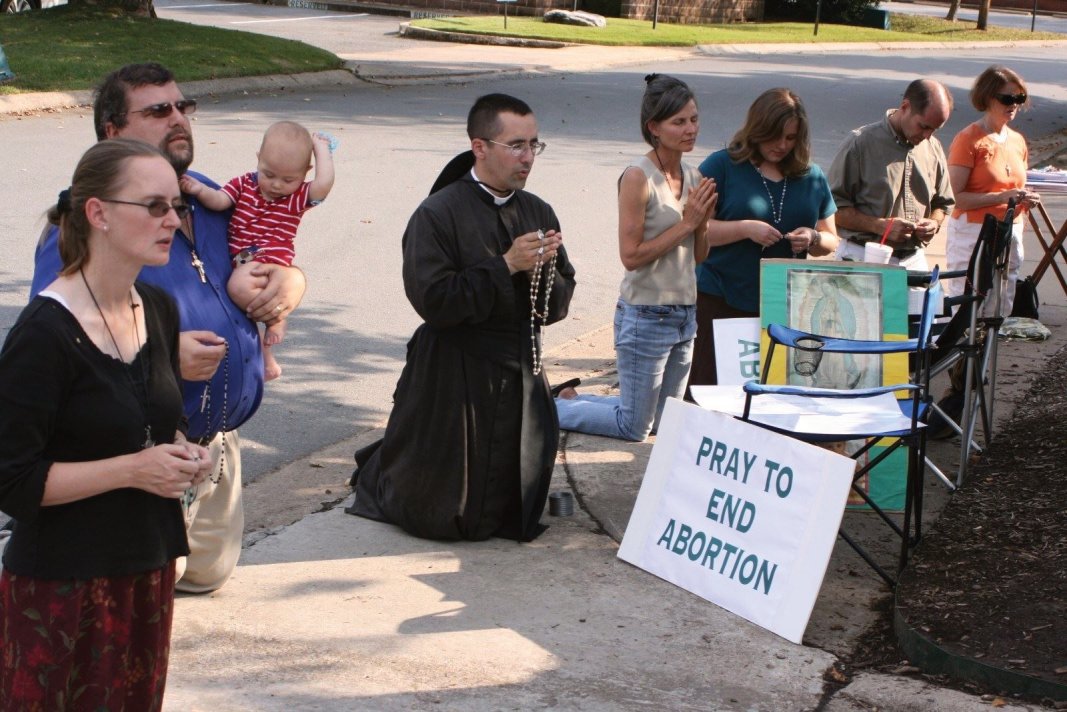 40 Days for Life vigil in Little Rock, US
The 40 Days for Life initiative is coming to Glasgow!  Between 10th February and 20th March (during the season of Lent) pro-life advocates and supporters are invited to commit to a prayerful vigil outside the Queen Elizabeth University Hospital, where abortions are known to take place. 
The vigil will be one of quiet, peaceful prayer, without graphic imagery and without any attempts to approach people, unless they approach us.
The initiative, which started in the United States in 2005, has helped a reported 10,000 women to choose life over abortion and has witnessed the closure of over 60 abortion centres.  It is now in operation across 25 countries worldwide, with Scotland being the latest addition to the ever increasing list.
This opportunity cannot be overstated.  It is a phenomenal opportunity for a public witness to the sanctity of all human life and a very real opportunity to change the hearts and minds of women seeking abortion. 
Please spare an hour (or possibly more) between 10th February and 20th March to join us in this beautiful witness to life.  You can commit to a slot by clicking the image, below: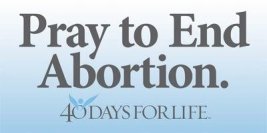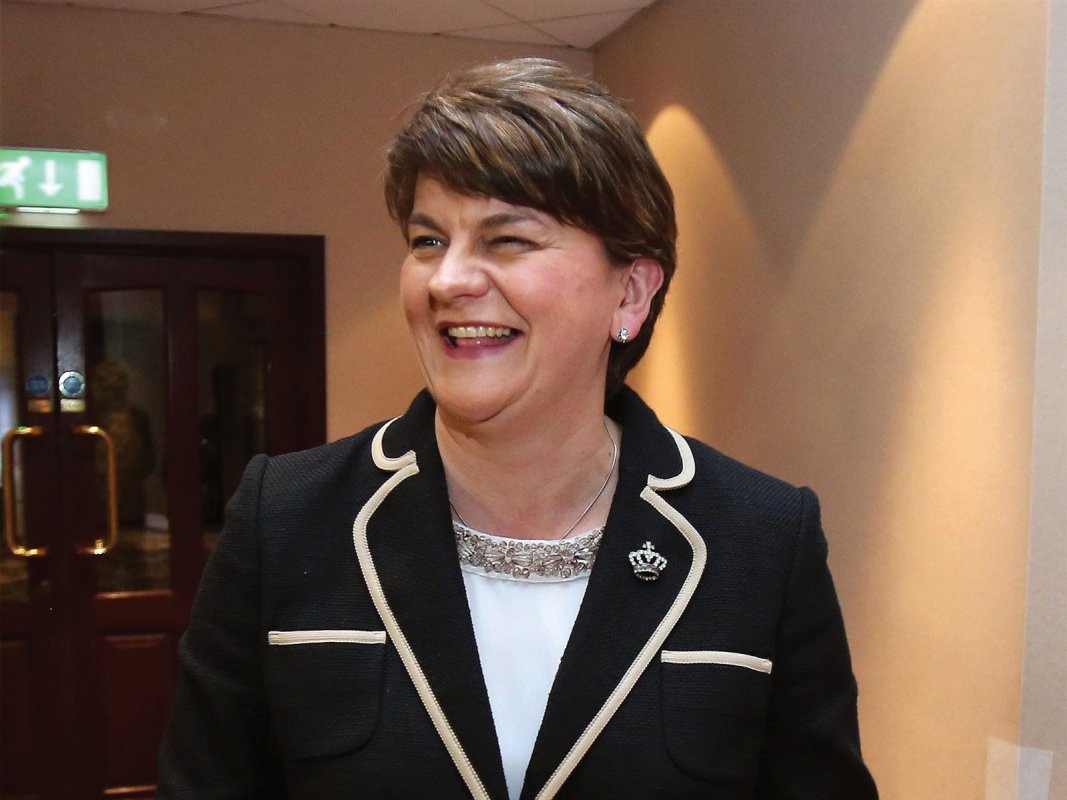 Arlene Foster
Encouraging today to hear that Northern Ireland's new, and first female, First Minster and leader of the Democratic Unionist Party Arlene Foster has previously rejected any notion of extending the UK's Abortion Act to the country.  It is good to know that there are people out there who are willing to swim against the tide of liberal relativism and secularism in order to protect the unborn.  Her stance is quite the opposite of Sinn Fein, a party that sold its soul last year by committing itself to the legalisation of abortion in the province.
If you would like to show your support to Arlene Foster you can do so by
signing this petition
.  You can also send Arlene a message of support on Twitter.  Please note that Arlene has suggested that she is willing to consider further the possibility of allowing abortion following rape.  While there is no guarantee that such a law will be introduced to Northern Ireland we should perhaps bear this caveat in mind should we be minded to correspond with Ms Foster.

Catholics are becoming increasingly liberal on important moral issues
A YouGov poll carried out in the summer has revealed that Catholics are split on the issue of same-sex marriage.  While 40% of the 863 Catholics polled said that they opposed same-sex marriage, a significant 50% said that they supported it.  Given the Church's clear teaching on homosexual acts this should be quite surprising, yet set against the backdrop of an ever increasing aggresive liberal relativist and anti-religious society where many Catholics are losing sight of the faith, the results are not really that much of a shock.
The poll also revealed that while 48% of Catholics were opposed to euthanasia, 42% of Catholics support it.  Again, the teaching of Christ and the Church appears to have fallen on deaf ears.
Finally, in terms of abortion, 69% of Catholics polled said that there needed to be more restrictions with regard to the procedure, while 17% said that there was no need for further restrictions. 
If we, as Catholics, are being true to Christ and true to his Church these figures should be very straightforward.  It should in essence read that 100% of Catholic oppose same-sex marriage; 100% of Catholic oppose euthanasia; and 100% of Catholic are in favour of more restrictions when it comes to abortion(actually, 100% of Catholic should support a complete ban on abortion).
We need to start being true to Christ and to the Church he founded above all else.  The figures revealed by this poll are nothing short of despicable.  We need real leadership from our Bishops and priests, but perhaps more importantly we need authentic Catholic witness from parents and families across the Catholic community.  We are all charged with upholding the Truth and encouraging others to do the same, for we will all be answerable to the Lord.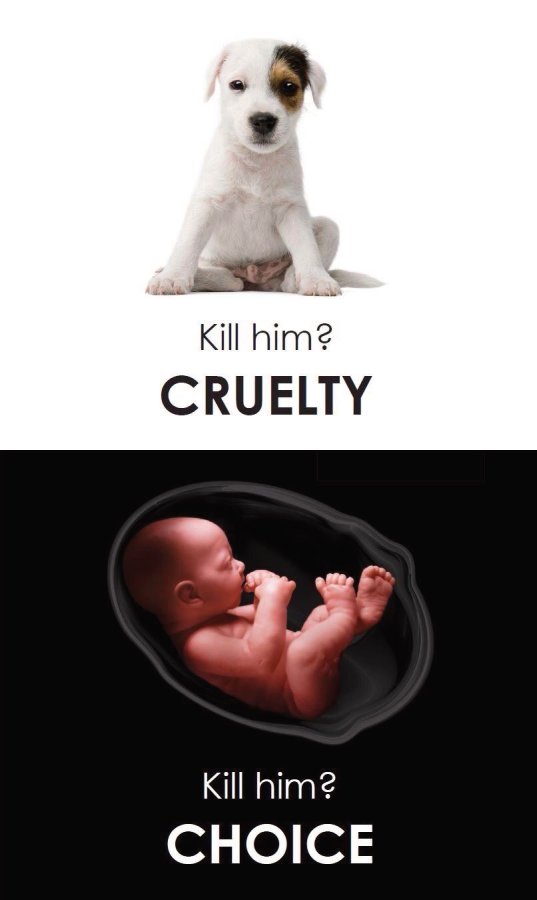 I have become quite intrigued by the significant increase in news stories about animals in recent times, particularly in mainstream media outlets.  I might be forgiven for thinking it stems from the furore over Cecil the Lion but I'm fairly certain it was all happening before the story of the now famous Cecil broke.
And although it would be fair to say that these stories are indeed of some interest it is quite disturbing that they seem to rank ahead of the wellbeing of human beings in the headline pecking order.  Consider one of the main stories over in the United States right now, that of Planned Parenthood and the serious allegations against them that they are selling aborted baby body parts for profit.  Not only that but there is now evidence that they are tearing apart foetuses and removing their brains whilst they are still alive.  
But alas this simple little tale of human woe is not deemed to be in the interests of the British public. Well not as far as the mainstream media is concerned.  The BBC it seems only has interests in the non-human variety of creature, preferring to focus on the plight of African lions, dogs left at the side of the street or the horror of a Fife man allegedly selling leopard parts.  The plight of the tiniest, most vulnerable human beings is supposedly not worthy of our attention.  Do you see how ludicrous that is?
For some reason the UK media does not want to tackle the issue of abortion.  They do not want to reveal the brutality of the abortion industry and what it really does to people.  Whether this is down to money or fear of pro-choice activists I really don't know. But whatever the reason, the lack of coverage is deeply disturbing.
And while the media must take its fair share of the blame it only dishes out what it thinks the people want to hear.  So please, express your concern with the mainstream media outlets and encourage them to cover atrocities against humanity such as the Planned Parenthood scandal. Social media has made this all the easier!  There is no way on this earth that this story should not be covered by the main media outlets in the UK.  There is simply no excuse for its lack of coverage, especially in the face of a surge in animal welfare stories.  It is up to us to make our voices heard so that the media wake up to the clear inhumanity of the abortion procedure.
I ask you this....what on earth is this damned world coming to when the welfare of a lion or a dog is deemed more important than a human being?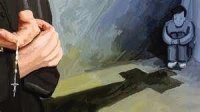 The Catholic Church in Scotland is committed to ending abuse
The vast majority of people have welcomed the publication of the McLellan Commission Report into abuse within the Catholic Church in Scotland.  The vast majority of people have similarly welcomed the Church's unequivocal apology for its own failings with respect to abuse.  However, I have been dismayed to see that a small minority do not share this view.

The Church, having itself requested this independent Commission be set up, wants to right the wrongs of the past as best it can.  And it wants to help those who suffered immeasurable pain to find some kind of comfort and healing. The establishment of the Commission and the Church's unconditional acceptance of its findings and recommendations is solid evidence that the Church wants to make sure this never happens again.  Archbishop Philip Tartaglia's apology was simple, yet profoundly deep.  He said: "We are sorry.  We ask forgiveness." 
Yet there are some who just can't bring themselves to accept the positive aspects of the Commission, its report, and the Church's apology.  And you know who you are.  You simply want the agony to continue and the pain to linger longer so that your petty beef with the Catholic Church may roll on. What sport for you if the Church gets things right? What sport for you in a humble apology by the hierarchy of the Church? Would you really rather this apology was not offered? Of course you would!
The people who really matter in all of this are the abuse survivors, their families and the countless children and vulnerable people who presently and in the future put their trust in the Catholic Church.  Unless you are a victim of these crimes then we don't need your unhelpful, bigoted opinions in response to this report. Keep them to yourself and let those who want to make this work get on with the task. 
Your sad, pathetic, intolerant views of yester-year aren't welcome in what most of us hope will be a new, and safer time for all children and vulnerable people in and around the Catholic Church.  You are so narrow minded you can't even tolerate an apology! How intolerant does that make you? For you, the Church is damned if it does and damned if it doesn't. 
The problem for too many of these people and the groups they are often part of is that they simply want the Church to cease to exist. Nothing but death for the Church will do. So they use any negative situation to achieve that aim, including abuse.   
Will not one of these detractors have the guts to suggest that we give the Church a chance by accepting this apology and see how the Church deals with abuse survivors and responds to abuse allegations in future?  I seriously doubt it.  And that tells you all you need to know about them.  They seek tolerance for themselves and their own causes, but their tolerance could not possibly stretch to the Catholic Church, even when it is trying to do the right thing. 
I'm sad and disappointed to be part of a Church that has did wrong to the most vulnerable in our society. I'm disgusted that some individuals, fellow Catholics, felt the need to commit heinous crimes on the little ones. But I have some hope that the Church, having asked an independent commission to look at abuse within its own walls, has recognised its failings and has, as a consequence, made a humble apology. Yes, it may not be enough for abuse survivors, but that is something only they can decide. The rest of us looking on are not entitled to make the call on whether the Church's actions in the coming weeks, months and years will be enough. Only the survivors matter; those people who have suffered real physical and mental pain because of these despicable and incomprehensible actions. 
But, for now, there is hope that things will get better.  There is hope that everything possible will be done to make sure these crimes are never repeated.  We are all moving on. If anyone wishes to remain stuck in the dark ages spewing forth unhelpful bile for their own sick minds, then do so. But those of us who want to create a safer environment for the vulnerable will be a world away from you.  Beth Smith, Director of WithScotland said to the Commission that "The Church seems to be on the backfoot.  But it could be a leader and a pioneer in this field", showing the way to repentance and healing in a world where abuse of the most vulnerable is no longer uncommon.  I agree.  This is an opportunity for the Catholic Church to try and right its own wrongs and lead others to do the same. 
One abuse survivor said that 'it was not the place of survivors to come to the Church', but instead 'it is the place of the Shepherd to look for the lost sheep'. The Church in Scotland has picked up her staff, she must now go forth and find her sheep and bring them home, and that is precisely what she intends to do, armed with a humble apology for the wrongs of the past.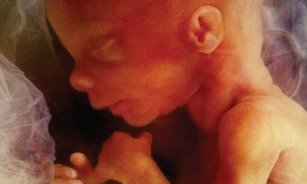 Why should we be afraid to speak up for this little one?
It was no surprise to see US President Barack Obama hogging the headlines yesterday in order to make his big pitch for a greener United States. This was, after all, the day on which the true evil of his great friend Planned Parenthood was debated in the Senate.
It was extremely sad, but at the same time fascinating, to watch the heated exchanges around the sale of baby body parts and the wider issue of abortion so passionately debated at this level for around three and a half hours.  The Republican side very much in favour of defunding Planned Parenthood; the Democrats preferring to retain the existing arrangement.  It made me a tad jealous when I think of the lack of passionate debate on the matter here in the UK.  While I firmly believe there are a number of pro-life politicians here in the UK, they appear too unwilling to stick their head above the parapet and speak up for the unborn.  Our country has become so secularised and so entrenched in a misplaced and misguided view of so called 'equality' that people are afraid to say even the slightest thing out of turn.  Not so in the US.  Their elected members are quite comfortable expressing their pro-life views and the views of the people they represent, even if it means speaking out against abortion in no-nonsense terms. 
Last year I wrote to former Scottish Labour leader Jim Murphy to express my deep disappointment at his claim to be a man of the Catholic faith yet also a man who believes in a woman's right to have an abortion.  The two don't go.  You cannot square being true to the ways of Jesus Christ and his Church at the same time as agreeing that another person should be entitled to make the decision that an unborn child should die.  Mr Murphy never responded to my letter.  But then, is this a surprise?  Of course it isn't.  Mr Murphy is just like so many others.  He simply doesn't have the guts to stand up for what is right. 
We have been fooled into thinking that it is not appropriate to tell people that we believe that human life begins from the moment of conception and that we believe all human life, including the unborn, should be protected.  We have also been fooled into thinking that being pro-life is simply a far right, conservative religious stance and is, therefore, of little worth to society at large. But this simply is not true. Consider the growing number of secular and atheist pro-life groups appearing on Twitter and Facebook. Indeed the entire pro-life case can be argued to great effect without any reference whatsoever to religion (consider Trent Horn's book Persuasive Pro-Life for proof of this).  So, should we be afraid to be open about our pro-life views?  Certainly not!  Consider this….is it really weird and unreasonable to hold the view that we believe all human life is deserving of the same protection, no matter how big or small that human life may be?  That is the basic argument we are putting forward.  Isn't it an incredibly reasonable proposition?
Yes, it would be fair to say that there are various ancillary arguments around the abortion debate such as an individual's right to choose and the consequences of bringing children into social deprivation, but the end game is always the same.  It boils down to 'what is the unborn'?  If the unborn is a human being then society is obliged to protect it as much as it protects born people.  If it isn't a human being (and presumably just a blob of tissue) then aborting it is no more serious than cutting off a toenail.  As Greg Koukl once wrote: "If the unborn is not a human person, no justification for abortion is necessary.  However, if the unborn is a human person, no justification for abortion is adequate."
In trying to figure out the answer to the question 'what is the unborn?' consider Steve Wagner's '10 second pro-life apologist' argument: if it's growing, isn't it alive?  If it has human parents, isn't it human?  And human beings like you and me are valuable, aren't we?.  It's very simple, but it does make a very important point.
Perhaps it's time for all of us, politicians included, to really think about the unborn and what they really are.  If they are human beings then surely we all have an obligation to protect them from day one and to stand up for them and their most fundamental right to life.
/