Shopping Cart
Your Cart is Empty
There was an error with PayPal
Click here to try again
Thank you for your business!
You should be receiving an order confirmation from Paypal shortly.
Exit Shopping Cart
Calling Scotland's 841,000 Catholics to unite as one voice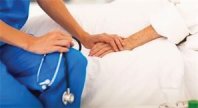 It's not as if we didn't know this was coming.  Belgium has, after all, already legalised the euthanizing of children.  But now the reality of assisted suicide for those who suffer from mental ill health and those who are disabled is becoming a reality, with increasing numbers of people using the option to take their own lives, and with considerable ease.
There are reported cases of a transgender man who struggled with mental illness from a childhood trauma and who was killed 'with dignity' as proponents of assisted suicide like to say.  There is the case of twins who were euthanized because they were going blind and because it was felt they had nothing to live for.  This is the reality of assisted suicide.
Life is being destroyed all around us.  It started with contraception and abortion and now we have people telling us that killing should be even more widely available. They suggest it should stretch to any vulnerable person who feels they would be better off dead.  The sense of caring and the responsibility to love one another has been consigned to the modern day secular dustbin.  Love, it seems, is a tired concept.  Survival of the fittest and the strongest would appear to have won the day in countries like Belgium. 
For Catholics, there simply is no way other than love.  Jesus calls on all of us to love our neighbour and to love life.  Our life is from the very moment of our conception until the day we die in accordance with the will of God.  We are not entitled to take control of our lives out of God's hands. We cannot play God.  Remember, the devil wanted to be God.  It does not pay to meddle with God-given life.  Please, please, if you haven't already done so, read our recent post on assisted suicide in Scotland and make sure you write to your MSP and sign the 'Care Not Killing' petition.  You can find everything you need by
clicking this link
.
This is a hugely significant battle, a battle which is, for some, a matter of life and death.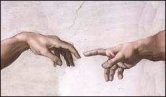 A recent YouGov poll has unearthed an astonishing difference in attitudes between British people and American people when it comes to the origins of life. 
In answer to the question 'How do you personally think life on Earth began originally?' a paltry 15% of Brits polled said that life was created by God.  This is compared to a much more respectable 53% of Americans.
In another interesting statistic, 19% of the Britons polled said that life was brought to earth by an older, alien civilisation from elsewhere in the universe.  10% of Americans polled believed in this explanation.   
The results are a damning indictment on the state of religion in the UK today, especially Christianity which is believed to be the most prominent religion on our shores.  However, it undoubtedly ties in with a significant downward trend in faith in the UK in recent years, with more and more people turning away from God and dipping into new age and relativist cultural movements.
Yet while this is the case in the UK, it is clearly not the case in the United States.  Why?  I would hazard a guess that people are more comfortable speaking about their faith in the US.  They tend to be more inclined to be open about God and have infinitely more Christian influence on their TV sets, radio and local web pages because people are more willing to take on such valuable ministries.  They are also not afraid to have public conversations about faith; to tackle the big issues head on.  All of this reinforces confidence in faith. 
Here in the UK the Christian influence is not so widespread and people do appear to be less comfortable talking about God; often preferring to speak in more relativist tones, encouraging people to be at peace with the self first and foremost, and to then try to roll it out to all people in a seeming spirit of inclusiveness and equality.  And while inclusiveness and equality are positives, we can never use it as a cover to exclude God.
This is a serious wake-up call for the United Kingdom.  It appears that we can no longer speak about a 'general' Christian culture in the western world.  Rather, we have a two-tier culture of western Christianity, with countries like the United States striding ahead with a clearly stronger belief in God and His Creation, where faith is built on rock.  And then we have places like the United Kingdom, an island cocoon of relativist self-absorption where faith is increasingly built on sand, lagging way behind.
Well okay, so the Catholic Church has never disputed the process of evolution (provided it is not based on a materialistic and atheistic foundation) and a Belgian Catholic priest by the name of Georges Lemaitre actually penned the Big Bang Theory.  But hey, why let the facts spoil a sensational headline that's just perfectly designed to get the secular juices flowing and make the Catholic Church look like it called it wrong?
Here is exactly what Pope Francis had to say on 'humanity in creation' (which was the proper title of his talk at the plenary session of the Pontifical Academy of Sciences):
"God and Christ walk with us and are also present in nature. When we read in Genesis the account of Creation, we risk imagining God as a magus, with a magic wand able to make everything. But it is not so. He created beings and allowed them to develop according to the internal laws that He gave to each one, so that they were able to develop and to arrive and their fullness of being. He gave autonomy to the beings of the Universe at the same time at which he assured them of his continuous presence, giving being to every reality. And so creation continued for centuries and centuries, millennia and millennia, until it became which we know today, precisely because God is not a demiurge or a conjurer, but the Creator who gives being to all things. The beginning of the world is not the work of chaos that owes its origin to another, but derives directly from a supreme Origin that creates out of love. The Big Bang, which nowadays is posited as the origin of the world, does not contradict the divine act of creating, but rather requires it. The evolution of nature does not contrast with the notion of Creation, as evolution presupposes the creation of beings that evolve".
The Pope continued, "With regard to man, instead, there is a change and something new. When, on the sixth day of the account in Genesis, man is created, God gives the human being another autonomy, an autonomy that is different to that of nature, which is freedom. And he tells man to name everything and to go ahead through history. This makes him responsible for creation, so that he might dominate it in order to develop it until the end of time. Therefore the scientist, and above all the Christian scientist, must adopt the approach of posing questions regarding the future of humanity and of the earth, and, of being free and responsible, helping to prepare it and preserve it, to eliminate risks to the environment of both a natural and human nature. But, at the same time, the scientist must be motivated by the confidence that nature hides, in her evolutionary mechanisms, potentialities for intelligence and freedom to discover and realise, to achieve the development that is in the plan of the Creator. So, while limited, the action of humanity is part of God's power and is able to build a world suited to his dual corporal and spiritual life; to build a human world for all human beings and not for a group or a class of privileged persons. This hope and trust in God, the Creator of nature, and in the capacity of the human spirit can offer the researcher a new energy and profound serenity. But it is also true that the action of humanity – when freedom becomes autonomy – which is not freedom, but autonomy – destroys creation and man takes the place of the Creator. And this is the grave sin against God the Creator".
The net effect of the Pope's words?  A simple reinforcing of long-held Catholic belief.  It is not news that the Catholic Church accepts the Big Bang Theory.  Nor is it news that the Church accepts the role of evolution in our world.
Perhaps now would be a good time for the mainstream media and others who are ignorant of Catholic teaching to take a crash course in Church teaching on these very issues.  I recommend the link, below, which will take you to an excellent article at Catholic Answers....
Some may also be interested to read more on the Vatican Observatory, one of the oldest astronomical research institutions in the world.  You can find out more by clicking this link which will take you to the Vatican Observatory website:
/