Shopping Cart
Your Cart is Empty
There was an error with PayPal
Click here to try again
Thank you for your business!
You should be receiving an order confirmation from Paypal shortly.
Exit Shopping Cart
Calling Scotland's 841,000 Catholics to unite as one voice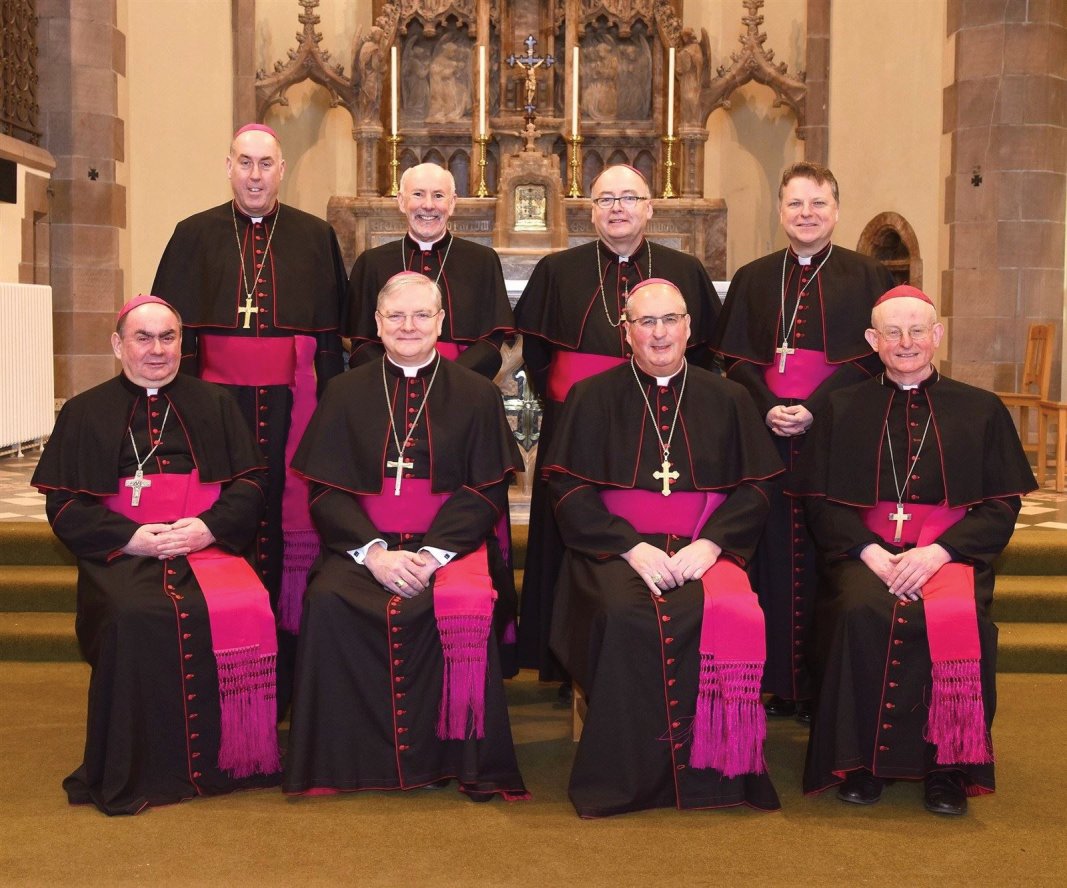 The Catholic Bishops of Scotland
The Catholic Bishops of both Scotland and Poland have been busy making a case for the protection of the unborn this week.  The Polish Bishops have been pushing for legislative change to bring about a total ban on abortions and they, along with the Polish government, appear to have mustered more than enough support to ensure the law is passed.
Meanwhile, in Scotland, the Catholic Bishops have released their traditional statement ahead of the May election for the Scottish Parliament.  In the letter, the Bishops encourage Catholics to vote with Christian values at the forefront of their minds, including the right to life from conception until natural death.  This encouragement is timely given that abortion is soon to be devolved to the Scottish Parliament from its current home in Westminster. 
Yet the motives of these holy men has been called into question by sceptics and much of the media, as they try to suggest something other than love of life and a desire to protect the most vulnerable is at play.  But let's be frank, while these men are devoutly Catholic and follow the teaching of the Church to the letter, they do not need to reference Church teaching in order to call for the protection of unborn babies.  It is something that is imprinted in each and every one of our DNA.  No decent, law-abiding citizen of planet earth wants or wills the destruction of other human beings.  It's a basic human quality and one we should be immensely proud of.
The Catholic Bishops of Scotland and Poland are speaking from the heart when they call for all unborn children to have the chance to live.  Yes their Church expects, and even demands, them to take this stance, but they do not need the Church to tell them that all human life is intrinsically valuable and worthy of protection.  They are not anti-woman and they are not anti-choice.  Neither are they religious fanatics.  They are simply human beings seeking the protection of the law for other, more vulnerable, human beings.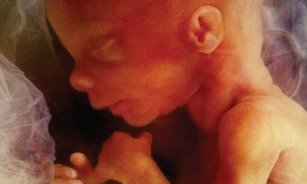 A parliamentary question in the House of Lords has revealed a frightening statistic about late-term abortions in the UK.  Labour peer Lord Moonie asked the government how many babies had been aborted at 23 weeks or later in the UK in 2014.  The government's response was to confirm that 682 such abortions had been carried out.  That's 13 babies every week.
While abortion at any stage is to be regarded as wrong as it takes away the life of an unborn child, abortions at this late stage - when the baby is fully formed in the womb - is nothing short of deplorable. 
Indeed, thanks to medical advances, many babies born at 23 weeks are now able to survive.  How then can we allow for a baby at one end of the maternity unit to be given life-saving treatment while a baby at the other end is legally killed?  It simply makes no sense.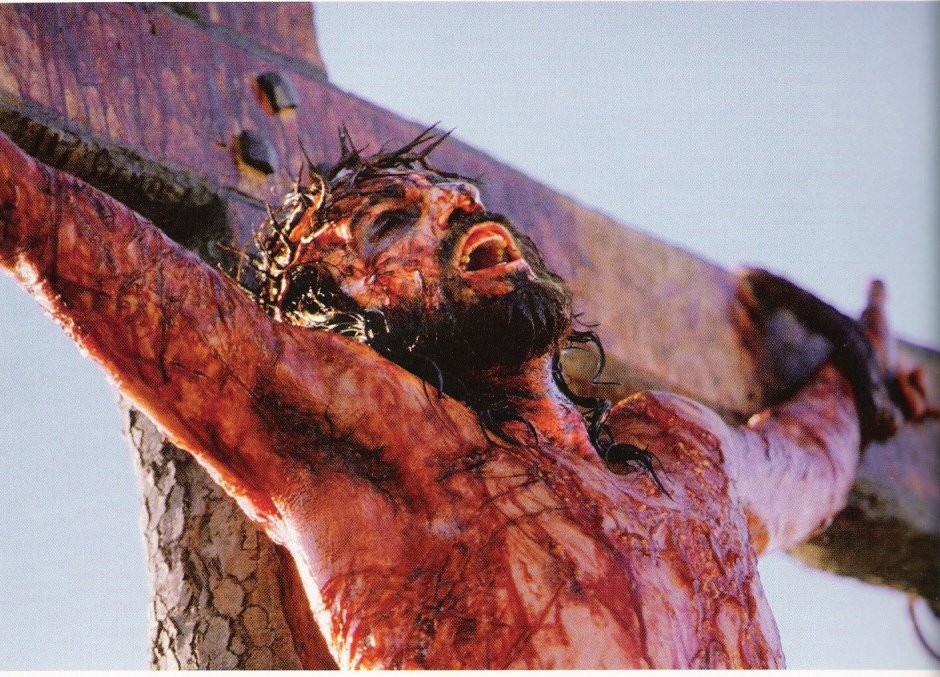 As we journey with Christ through his Passion and Crucifixion it is worth bearing in mind some of the little things we as human beings are drawn to but that are contrary to God's desire for our lives.
The intolerable pain and suffering taken on by Jesus as he was abused, spat upon, mocked, and beaten is something we must all think about over these next few days.  Having large nails driven into your hands and feet and being attached to a cross is something we simply can't imagine. 
Jesus' suffering and crucifixion was not some kind of crazy act designed to impress.  It was essential.  It was needed in order to reconcile each and every human being to God.  Each and every sin against God is represented by a drop of blood shed by Christ or by a nail driven into his bones.  Yet was it really worth it?  Do we really appreciate the freedom Christ gave us when he undertook this most loving, selfless act?   
Consider this…
Jesus didn't suffer so that I could hate.
Jesus didn't suffer so that I could be violent or persecute.

Jesus didn't suffer so that I could hold grudges.
Jesus didn't suffer so that I could gossip, complain or criticise.
Jesus didn't suffer so that I could lie and be unfaithful.
Jesus didn't suffer so that I would forget about him and never talk to him in prayer.
Jesus didn't suffer so that I would rather do something else than spend time with him at Holy Mass and the Sacraments.
Jesus didn't suffer for a select few.  He suffered for me.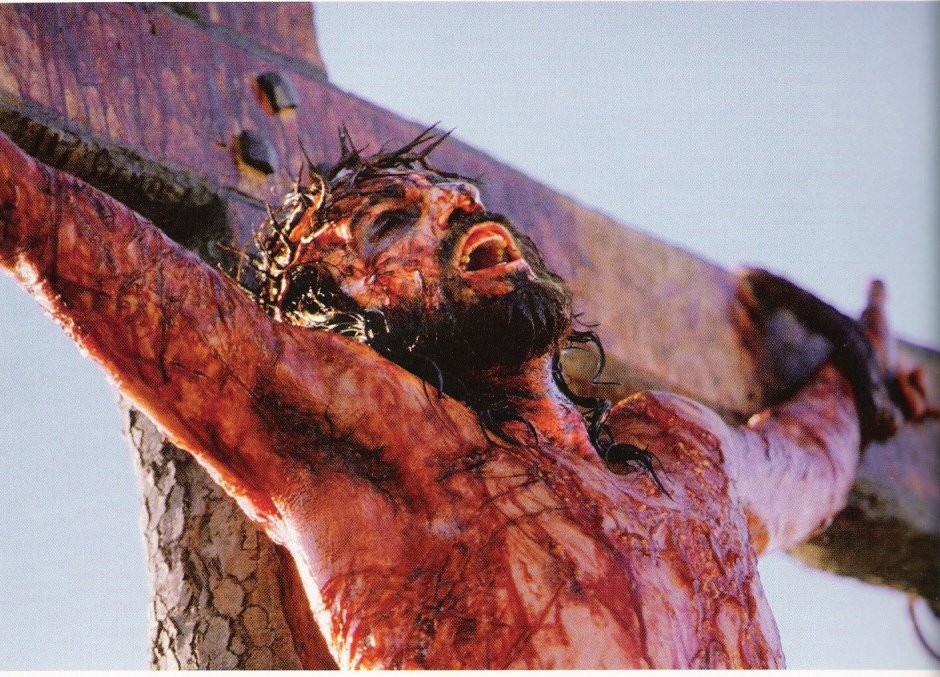 As we embark on another Holy Week we cast our hearts and minds back to Christ's persecution at the hands of his executioners.  Jesus' Passion was a horrific and exhausting episode filled with hate, violence, abuse, blood and gore.  All directed at one person.
The culmination of this hatred and violence was death on a cross.  Left to hang in shame, to be gawped at by the very people he loved and was sent to save.
But thankfully, this death on a cross was not the end.  Christ was to overcome the power of death to rise again and give all of us hope for eternal life.  He gave us proof that death need not be the end.
This Lent, keep it simple.  Praise and thank Jesus for the love he showed you and your family when he bore unimaginable abuse and violence in being beaten to the point of death. 
Praise and thank him for the love he showed you and your family when he carried the Cross through the streets of Jerusalem, struggling under its weight, in front of countless people who had once love him but who now hated him. 
Praise and thank Jesus for the love he showed you and your family when he had nails driven into his hands and feet and was left to hang on a cross to suffer the most excruciating death at the hands of people he loved. 
And finally, praise and thank Jesus for his determination to overcome death when he got on his feet, rolled back the tomb stone and walked out to eternal life.
This Lent, keep it simple: praise and thank a real hero in Jesus Christ.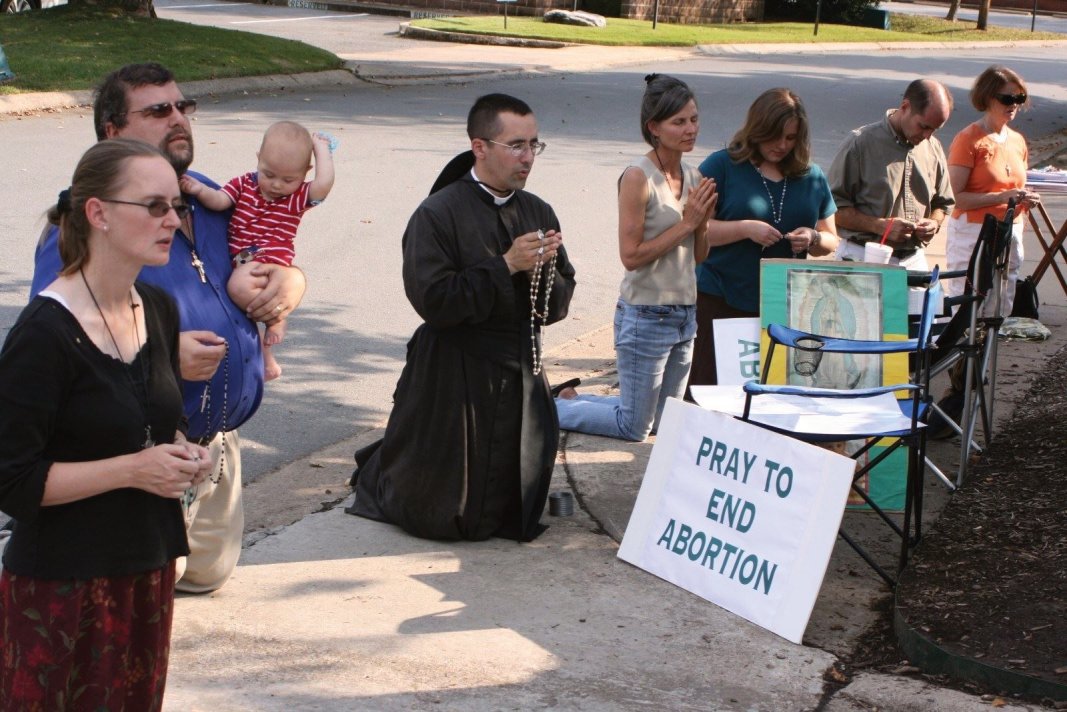 40 Days for Life is coming to Scotland
As we prepare to participate in 40 Days for Life for the first time here in Glasgow it is important to bear in mind a few home truths.  Some sections of the media and other groups in favour of abortion have had their say on the event in recent days and, not surprisingly, their view on 40 Days for Life is extremely negative.  
I would be careful not to take too much note of the negativity expressed by these groups and individuals.  Remember that their interest in this matter is the polar opposite of ours.  They believe that abortion should remain legal and that any individual or group claiming otherwise needs to be silenced.  That has been their tactic for a long time and it continues to be their tactic.  But we must not be put off and we must remember why we are doing this. We are doing this because we want to stop the killing of innocent, defenceless children and we want to help young women cope with the life changing reality of a new child.
And despite reports to the contrary we must be careful to remember that this will be a peaceful, prayerful vigil.  It will not be a violent protest with hecklers screaming from the rooftops, shouting at young women as they enter hospital grounds.  While it would be correct to say that there have been incidents involving over-zealous pro-life supporters in the United States, these reports have been significantly over inflated by those in favour of abortion.  The idea is that pro-life supporters will be put off attending the event, preferring to steer clear of perceived fundamentalism.  They want to paint a picture of nasty, violent religious fanatics who want to push their beliefs onto others.  It is another classic tactic of the pro-choice lobby.    
But there is hope!  The lies are coming thick and fast and this can mean only one thing: the pro-choice lobby is worried. I have long wished for this day; the day that the abortion debate would really come to the fore in Scotland, propelling itself into the public square and the public mind. It's now happening and I pray fervently for the strength and the faith to persevere in what will be a tough debate. But we must never lose sight of who this is really for. The time for the little ones to have a fair hearing in our country has come. 
And remember, you don't need to worry too much about changing the hearts and minds of the biased media and the vociferous pro-choice activists you may see at counter protests. Their minds will not be changed. But the minds of the huge silent majority can be changed.  These are the people who don't get involved in the public debate but who, from afar, can appreciate the need to protect all life and who can appreciate true equality.  It is they who will be watching us as we pray in silence for the innocents, and for their mums, dads and grandparents.  By our peaceful, prayerful actions we can be a witness to the indisputable beauty of life.
While millions of Scotland's sons and daughters have perished through abortion since it was made legal in 1967, their deaths need not be in vain.  Let their untimely and needless deaths be the catalyst for a new era of true equality of life for all in our country.  If we desire to make Scotland a welcoming place for Syrian refugees, we can surely make Scotland a welcoming place for each and every one of her own precious children.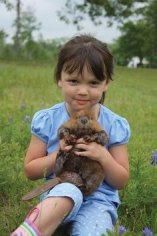 Do you think that preborn baby beavers are deserving of greater protection than preborn baby humans?  I for one don't, yet media headlines and public outcries suggest to me that I am in an increasing minority. 
Being a supporter of the right to life for all human beings, including the youngest and most vulnerable among us, I was deeply disturbed to see yet another public outcry by one of our mainstream media outlets seeking to further protect the lives of a species other than Homo sapiens.  It is an increasingly common occurrence here in Scotland and it continually drowns out the cries of the victims who really matter.
With an unashamedly deep anger I watched television on Sunday night and witnessed the BBC Scotland News headline claiming that the 'rights' of beavers on a Perthshire estate were somehow being violated to the point that they deserve further legal protection.  The furore has erupted because pregnant beavers were found to be among the carcasses of a number of the rodents killed in recent months.   I hear no such outcry for little human beings in the womb from the media and wider public.  It's far easier to stay in the comfort zone of fighting for the rights of animals than to step out and dare to suggest that preborn humans deserve protection, that the choice to kill a baby human is wrong.    
In all honesty we must be the only species who believe it is acceptable and justifiable to kill off our own creation.  It's absurd.  But what's worse is the rich fervour and persistent activism that fuels the call to protect other species such as beavers and rare birds, while some unborn babies languish in their mothers' womb waiting for the abortionist's knife.  There is no such widespread fervour or activism for innocent human beings other than from the usual and same old sources.  There is no media coverage of their plight.  There is no public outcry to change the law.   
I'm all for animal welfare, but then that is not the issue.  The issue here is the lack of protection for the most innocent and most vulnerable human beings, especially when set against the kind of protection the media, some MSPs, and many in the public want to afford to other species.  In the UK alone, 8.5 million babies have lost their lives by way of abortion since 1967.
People of Scotland, perhaps it is time for us to realign our priorities.  Perhaps we need to start focusing more on the rights of our own species rather than getting too caught up in the rights of others.  Perhaps it's time to focus on the bairns rather than the beavers.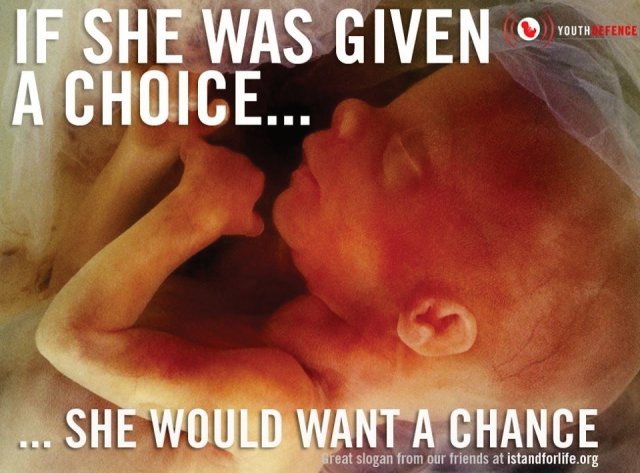 The campaign aims to tackle proposals to extend the abortion time limit
A group of organisations has launched a campaign aimed at countering an increasing public call to make abortion more widely available in Scotland.  The campaign, led by SPUC Scotland and supported by other groups including the Catholic Church and the Muslim Council of Scotland, comes just weeks after the decision of the Westminster Government to devolve the law relating to abortion to the Scottish Parliament.
The campaign, titled 'Don't Stop a Beating Heart', argues that abortion should not be made more widely available than the current 24-week time limit, countering the argument that the time limit should be extended.  Indeed, many of those involved in the campaign argue that abortion should not be available at all, a position we at Scots Catholic wholeheartedly agree with.
This is a bold and important move by those involved in the pro-life movement in Scotland.  But in order to really succeed it will need the buy-in of all of us who support the right to life of the unborn.  We can't just do the easy thing and leave others to 'get on with it'.  We all have a part to play in defending the rights of the most innocent and vulnerable human beings.  We all have a part to play in this campaign.
Archbishop of Glasgow and President of the Bishops Conference of Scotland Philip Tartaglia confirmed his support for the campaign, saying, "I wholeheartedly support the aims of the Don't Stop a Beating Heart campaign to defend and protect unborn human life and to call legislators not to further extend abortion time limits."
SPUC Scotland's Chief Executive John Deighan is the campaign's coordinator and he explained why the campaign is needed, saying: "The rights of the unborn child are facing new threats with the impending devolution of powers to the Scottish Parliament from Westminster.  Already, well in advance of the transfer of legislative authority, we are hearing a clamour for further extension of the existing excessively liberal law. This could see abortion legalised from the existing 24-week limit, in most cases, up until the point of birth.  In response to these deeply disconcerting demands, pro-life supporters from different backgrounds, people of faith and none, in addition to concerned organisations and individuals have decided that we must stand together in the face of this onslaught."
It is sad enough that around 8 million little girls and boys have been lost to abortion since it was legalised in the UK in 1967.  And to think that the abortion legislation was introduced with the aim of restricting the availability of abortions and to make the procedure safer.  Sadly this has not been the case, and the abortion procedure is now vigorously abused in the western world, to the point that fetal baby parts are being sold for profit (as has been the case in the United States with the Planned Parenthood scandal) and an astonishing 90% of babies with Down's Syndrome are aborted in the UK simply because they have the condition. 
While the Planned Parenthood example above is (hopefully) rare, there is no denying a very unfortunate callous and laissez faire attitude has developed in western society when it comes to the subject of abortion.  Those who are in favour of legalising the abortion procedure are increasingly ignoring the scientific evidence that a live human being exists from the point of conception, preferring to wrap everything up as the simple choice of the mother.  There are those who are not in favour of abortion but who think that it is none of their business to interfere with a mother's choice or are too frightened to raise the issue socially, preferring to keep their opinion to themselves.
All of this has added to an all too relaxed view on abortion in our society and a lack of realisation as to what the abortion procedure really entails.  If little children outside the womb were being killed because they were a financial burden or were a 'mistake' their killers would be processed through the criminal justice system.  Why then are those in the womb treated differently?
This campaign is an excellent opportunity for us to rise up in support of the life of the unborn child.  While we don't want abortion at all, putting a stop to any proposed extension of the time limit would be a victory and a step in the right direction.  It could lead to bigger things.  It could lead to millions of lives being saved. 
If you choose to support one thing in 2016, please choose to support the right to life of these little ones.  We were once like them, all cosy and tucked up inside our mother's womb.  It should be the safest place in the world for a baby, just like it was for each and every one of us.  The heart of an unborn child is too precious to be stopped. 
Please support this campaign.  Don't stop the beating of an innocent heart. 
For more details and to become involved please contact SPUC Scotland on 0141 221 2094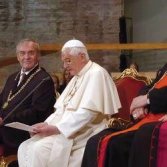 Pope Benedict at the University of Regensburg
When Pope Benedict started speaking at the University of Regensburg in 2006 there was little clue as to the controversy that was about to unfold.  The pope would use the lecture to respond sternly to increasing instances of violence by Islamic extremists across the globe, a move that many westerners felt most uncomfortable with.
While I would not wish to delve into the intricacies of Pope Benedict's lecture, his fundamental message with regard to Islam is that, unlike Christianity, Islam (or at least some of its members) does not appear to link God to reason.  This, Pope Benedict suggested, could lead to fundamentalism. He was quick to state that he was not saying the Muslim God is insane or irrational but, rather, that he is not bound by a reason accessible to human beings.
The pope, in an attempt to make sense of what he was teaching, used a late 14th century quotation from the Byzantine Emperor Manuel II Paleologus: "Show me just what Mohammed brought that was new, and there you will find things only evil and inhuman, such as his command to spread by the sword the faith he preached."
It's quite a quote!  But fast forward to this very day, in the wake of the horrific attacks in the city of Paris, and you begin to see what Pope Benedict was getting at.  Like so many popes before him, including Paul VI, John XXIII and John Paul II, Pope Benedict was not afraid to tackle the big issues head on and ultimately get it right. 
Of course, this isn't the whole story.  While the mainstream media were frantically thinking up headlines to make the pope look like some kind of anti-Islamic barbarian, he gave some crucial context to his use of the quote when he added more words of the Emperor Manuel.  He said: "The emperor goes on to explain in detail the reasons why spreading the faith through violence is something unreasonable….violence is incompatible with the nature of God and the nature of the soul." He then added: "God is not pleased by blood, and not acting reasonably is contrary to God's nature. Faith is born of the soul, not the body. Whoever would lead someone to faith needs the ability to speak well and to reason properly, without violence and threats. ... To convince a reasonable soul, one does not need a strong arm or weapons of any kind or any other means of threatening a person with death ..."
It is important to clarify, as Pope Benedict did, that the roots of such extremist violence come from a perversion of the Islamic faith and not from Islam's authentic theology.
And while so many in the western world cringed at the words of Pope Benedict, more than 100 Muslim scholars from around the world signed an open letter wherein they respectfully took on board the comments made in the pope's Regensburg lecture.  Perhaps even more remarkable is that King Abdullah of Saudi Arabia would visit Pope Benedict in Rome a year later and he would, in 2008, organise an interfaith conference to which he invited Christians, Muslims, Jews, Buddhists and Hindus in an effort to tackle religious extremism.
As Pope Benedict suggested in his lecture, the first victims of Islamic extremism are Muslim people themselves.  It then spreads to other peoples, other religions and other countries, and before we know it, every part of the world is on edge fearing the next attack.
No religion can justify the use of such violence as that being wrought by Islamic State at present, be it in Paris, Syria or Africa, where so much damage is done on a daily basis with little coverage from the western mainstream media.  We need strong leadership from religious leaders as well as from political leaders. We also need strong religion from those who profess their faith in a peaceful way, be they Muslim, Christian, Jewish, Buddhist, and also those of no faith who live by peaceful means. 
As Christians, we need to show the world what living a life of faith is really about.  For us, it is about praising God by loving Him and by loving all of our brothers and sisters with whom we share our planet.  And while we may often fail in that regard, we must never forget that this is what Christianity teaches us and that is the message we must take to the ends of the earth.  There is no place for violence in our religion.  Pope Benedict, despite being ridiculed and derided by many in the western world, wasn't afraid to stand up for peace by speaking out against violence. We should be similarly brave in our approach.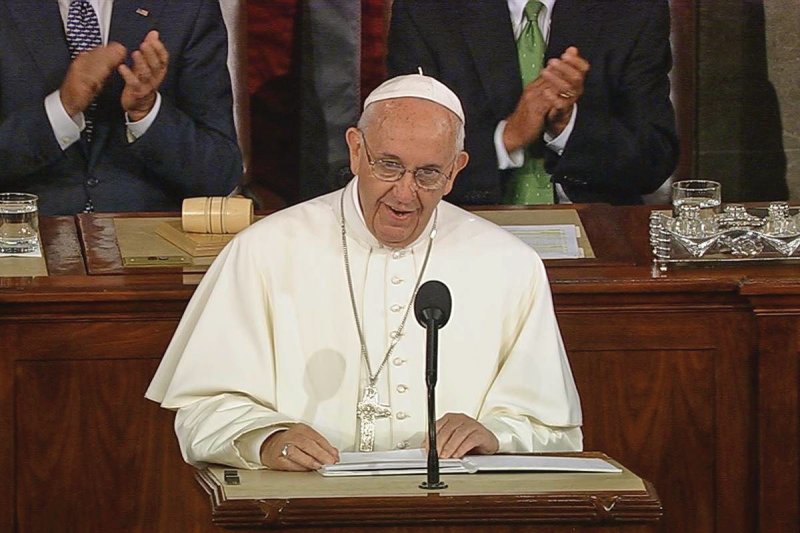 The pope received several standing ovations in Congress
Pope Francis, in his historic address to US Congress, has urged the world to follow Christ's Commandment of love.  The pope used the opportunity to tackle critical issues such as the dignity of human life, the death penalty and the refugee crisis.  He also addressed recent attacks on marriage and family life, and his concerns that the very basis of the family and marriage is being called into question. 
Here are the main quotes from the pope's address to USC ongress this afternoon:
Pope Francis on the golden rule:
"Let us remember the golden rule: do unto others as you would have them do unto you."
On the dignity of human life:
We must "protect by means of the law, the image and likeness fashioned by God in every human life."
We must recognise the "transcendent dignity of the human being".
"The golden rule [to do unto others as you would have done unto you] also reminds us of our responsibility to protect and defend human life at every stage of its development."
On the family:
"The family should be a recurrent theme….how essential the family has been to the building of this country.  I cannot hide my concern for the family which is threatened, perhaps as never before from within and without.  The very basis of the family and marriage is being called into question."
"I can only reiterate the importance and, above all, the richness and the beauty of family life."
"I would like to call attention to those family members who are most vulnerable, the young.  Their problems are our problems.  Our young people are precious."
"We live in a culture that threatens young people not to start a family."
On the death penalty:
"Let's abolish the death penalty here and everywhere. No punishment should exclude hope or the possibility of conversion."
On politics and society:
"Preserve and defend the dignity of your fellow citizens in pursuit of the common good."
"We are all worried by the disturbing social and political situation of the world today."
"It can be no more us vs them. We must confront every kind of polarisation. Our response must be hope and healing, peace and justice."
"Safeguard religious freedom, intellectual freedom, and individual freedom.  We must be specially attentive to every type of fundamentalism."
"Politics must be used to build the common good."
"It's my duty to build bridges and help all men and women to do the same."
"We have to ask ourselves: why are deadly weapons being sold to those who plan to inflict untold suffering on individuals and society?"
"It is our duty to confront the problem and stop the arms trade."
On the elderly:
The elderly are the "storehouse of wisdom".
On the refugee crisis:
"We must view them as persons, seeing their faces, listening to their stories, and try to respond as best we can."
On poverty:
"The fight against poverty and hunger must be fought constantly and on many fronts, especially in its causes."
On business:
"Business is a noble vocation, especially in its creation of jobs to the common good."
On the environment:
"I'm convinced that we can make a difference, I'm sure."
"We have an obligation to our future generations. The time is now."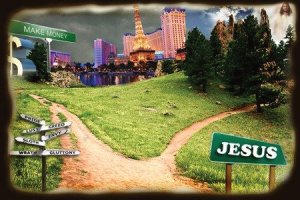 We must take the narrow path to Christ
Today's First Reading (1 Timothy 6:2-12):
'This is what you are to teach the brothers to believe and persuade them to do. Anyone who teaches anything different, and does not keep to the sound teaching which is that of our Lord Jesus Christ, the doctrine which is in accordance with true religion, is simply ignorant and must be full of self-conceit – with a craze for questioning everything and arguing about words. All that can come of this is jealousy, contention, abuse and wicked mistrust of one another; and unending disputes by people who are neither rational nor informed and imagine that religion is a way of making a profit. Religion, of course, does bring large profits, but only to those who are content with what they have. We brought nothing into the world, and we can take nothing out of it; but as long as we have food and clothing, let us be content with that. People who long to be rich are a prey to temptation; they get trapped into all sorts of foolish and dangerous ambitions which eventually plunge them into ruin and destruction. 'The love of money is the root of all evils' and there are some who, pursuing it, have wandered away from the faith, and so given their souls any number of fatal wounds.
But, as a man dedicated to God, you must avoid all that. You must aim to be saintly and religious, filled with faith and love, patient and gentle. Fight the good fight of the faith and win for yourself the eternal life to which you were called when you made your profession and spoke up for the truth in front of many witnesses.'
It's hard for Catholic people to remain true to Jesus Christ and the Traditions of the Catholic Church, especially in this day and age when religion is often frowned upon for one reason or another.  Yet that doesn't make it any less true or relevant.
St Paul's letter to Timothy encourages us to remain true to Christ and his teaching and to remain true to the teaching of the Church he himself founded; the Roman Catholic Church which continues to exist to this very day.
St Paul warns us about those who stray from this teaching, and in true St Paul style, he doesn't mince his words!  He says that those who do things differently to that taught by Christ and his Church are "simply ignorant and must be full of self-conceit – with a craze for questioning everything and arguing about words."  Isn't it interesting that St Paul should specifically refer to arguments about words?  Consider the abortion debate and how pro-choice activists often try to use words and phrases to argue that abortion is okay. They use (albeit wrongly) terms such as 'embryo', 'foetus', 'collection of cells' and 'personhood' to try to make their point. Consider how Pope Francis' words are so often used against him by those who misinterpret him or those who fail to understand his bigger message.  Other examples of this can be found in debates around contraception and the redefinition of marriage.
The tragedy of all this is that Catholic people, including myself, continually stray from Christ's teaching and the teaching of his Church.  I fall into the traps of the secular relativist society and I become that ignorant person full of self-conceit that St Paul is referring to. But thankfully Christ and his Church give me the Sacrament of Reconciliation where I can go and be forgiven for straying from the Truth.
At the end of the day, there will be many times in our lives when we will stray from the right path. But the key is to turn back, as the prodigal son did, into the loving arms of the Father.  While we may turn our back on Him there will never be a time when He turns His back on us.  He is always standing there, watching and waiting for us to return; to return to the path of Truth which He himself created when He gave us His only Son and gave us His Church.
Brother and sisters, we must do as St Paul says and "Fight the good fight of the faith" by speaking up for the truth with love, patience and gentleness before all people, even when it makes us feel a little uncomfortable.  Remember, it is unlikely we will ever be made to feel as uncomfortable as the early disciples who suffered immeasurable pain, including death, in standing up for the Truth.   
And even though we may well feel a little uncomfortable we must remember that we were not made for this world; that our destiny is in Heaven to be one with the Father, with Christ our Saviour, our Blessed Mother Mary, and with all the Saints and Angels.  Surely that is worth fighting for?
/