Shopping Cart
Your Cart is Empty
There was an error with PayPal
Click here to try again
Thank you for your business!
You should be receiving an order confirmation from Paypal shortly.
Exit Shopping Cart
Calling Scotland's 841,000 Catholics to unite as one voice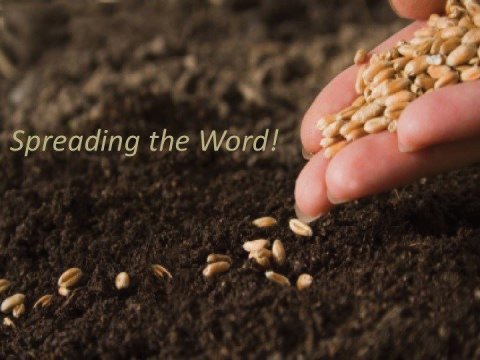 We are all obliged to spread the Word of God
Isn't it true that you often hear people saying things like 'Jesus would do this' and 'Jesus would do that'?  Indeed, such statements are often used by secularists to backup their argument that religion is intolerant, or by liberal Catholics who claim that a loving Jesus would allow for a departure from the Truth of Church teaching.
Yet isn't it rare to hear someone say 'Jesus would do this' or 'Jesus would do that' when it comes to spreading the Gospel or proclaiming the Truth of the Kingdom of God? 
For many people, including many Catholic people, the perception of Jesus has become relativised to the point that we pick and choose the Jesus who happens to suit our argument at any given point in time.  We forget that Jesus is not only this all-loving, all-forgiving God; but that he is also a God who expects something from us.
Jesus expects us to follow him.  And to follow Jesus means we put everything else to the side.  He expects us to put him first, others second, and ourselves third.  And he expects us to take his name to all people; to proclaim the truth and beauty of the Gospel everywhere we go.
These days there are too many 'fans' of Jesus and not enough 'disciples'.  There are not enough people working in the trenches trying to bring other souls to Christ.  Instead they satisfy themselves that they do enough and that anything else is either the job of someone else or that their failures will not be harshly judged by the Creator.  
We have lost our sense of true discipleship and our obligation to bring people to Jesus, putting our own souls in danger in the process.  Perhaps we think that discipleship is the job of our parish priest, that they are the real disciples of Jesus in today's world.  But this is simply not true.  Each and every one of us is called to be disciples and to take Christ and his message of love and mercy to the four corners of the earth.  We are all missionaries, called to sow the seed of Truth.
Let us spend a few moments today thinking about what we do to bring other people closer to Jesus.  Do we do enough?  Or are we often guilty of ignoring this obligation, focusing only on the qualities of Jesus that suit our own needs?  If we do then perhaps it's time for us to take some responsibility and be a bit more disciple like. 

The first details of subscribers to the adultery website Ashley Madison have been released following a successful hacking of the website at the weekend.  The hackers, referred to as the Impact Team, claim to have obtained details of all 37million members of the site and have threatened to release more members' details, including their so called 'fantasies'.
Some have claimed the reason for the hacking is to do with a claim by Ashley Madison that members' details will be permanently deleted if they pay a $19 fee.  The hackers apparently claim that this is not the case and that details are not permanently deleted, hence the attack and the Impact Team's desire to shut down the site.  But, whatever the reason for the hack, it is incredibly sad to hear that there are at least 37million willing adulterers out there in the western world.  Of course this is only a small portion of the total number of people inclined to infidelity in our world, but it is a huge number, and it shows the lengths people will go to look after their own self-interests and make sure it is kept secret from their nearest and dearest.
What has the world come to when we have a legitimate website claiming that 'life is too short, have an affair'?  What has the world come to with legitimate TV adverts advertising and encouraging adultery, such as the one containing photographs of a newlywed couple enjoying their wedding day only for little captions to appear on screen suggesting that the bride is about to sleep with her new husband's best friend?  This is the world of Ashley Madison.  This is our world.
Western society is often praised for being a pillar of democracy, freedom and tolerance.  Yet it is a society that believes in the right to kill the most vulnerable; a society that believes in greed at the expense of the poorest; and now, a society that believes in the right to adultery.  But hey, why not?  This is the new relativist world, right?  This is a world where 'live and let live' and 'who am I to judge' are phrases which are endlessly spewed out to prove our tolerance in this great new free and easy society.  The age of objective morality has passed.  That was then, this is now.  We don't need objective morality anymore.  We don't need to be told that 'thou shall not kill', 'thou shall not commit adultery' and so on.  That's the kind of stuff that belongs to the dark ages, to the religious people.  Our society is free from all that and we can do what we want. 
Well I say to hell with this new, free, tolerant society based on relativism.  Relativism is a dirty, selfish, thoughtless scam which destroys society and destroys lives.  We don't deserve it.  We, as human beings, deserve better than this.  We deserve a moral code which protects people from untimely death.  We deserve a moral code which looks after the poorest and encourages people to look after the needy.  We deserve a moral code which says adultery is wrong.
There are 37million lost souls out there seeking the fulfilment of some misguided fantasy and what are we doing about it?  Are we sitting on our hands doing nothing?  Have we really bought into this society of 'live and let live' so that we simply say nothing and let others get on with whatever they want to get on with?  Why?  What use is that to our world?  Our world needs witnesses to a true moral code; a code that stands the test of time and which encourages love, honesty and integrity between all people.  So let's get out there and be witnesses to this beautiful truth!  Let's speak out against the scandalous business of the likes of Ashley Madison and their profiting from infidelity.  Let's speak the truth about the wrong of adultery.  And let's speak openly about the genuine alternative to this disgusting behaviour; an alternative which encourages people to be open with each other and to help one another resolve difficulties in relationships. 
Relativism is not the answer.  All it does is encourage people to go and do their own thing, to be selfish and not give a second thought to those closest to them; their wife, husband, kids.  Relativism encourages a quick fix, a lustful encounter, a lie.  It reduces love to a simple feeling or emotion, removing any concept of self-giving and sacrifice.  That's why businesses like Ashley Madison make so much money. It encourages people to be selfish, to reject any notion of an objective moral code and to please themselves how they want, when they want.
And very often this catches up with people.  Indeed, 37million people are very much in panic mode right now as they wonder whether their details will ever be released, uncovering their deceit and infidelity.  And it's all because they bought into relativism.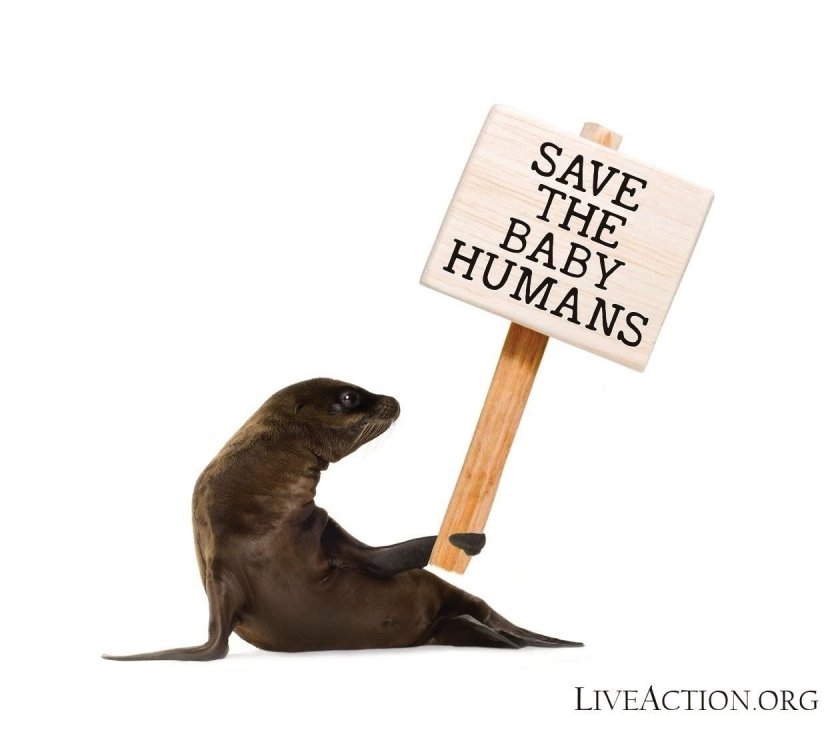 We are rightly abhorred when we read of cruelty to dogs and cats, or the unnecessary slaughter of whales, or the needless clubbing of seals.  These creatures are all part of God's creation after all.
But they are not human beings. They do not have that special place in God's plan which sets humanity apart from the rest.
It is undoubtedly easier in today's secular relativist world to cry foul on behalf of little innocent animals, but not so when it comes to tiny innocent human beings.
They need our voice. They need our voice more than the dogs, the cats, the whales and the seals. They are being slaughtered day after day after day by the callous society we have created.
Our task is simple....speak up for them.  Defend them.
And while this is generally regarded as a bad thing, there are some people who think it is okay for children to be increasingly sexualised at a young age.  But let's be clear, it is one thing for a child of reason to know the beauty of the human body; it is another thing entirely for them to see that body being abused. 
Pornography is an increasing problem in our society.  It is abuse of the human form and a danger to our children and we are exposed to it on so many fronts; on television, in the movies, in magazines, on the internet, and on social media sites like Facebook and Twitter.  They are all forums on which pornography is given a platform for the benefit of those willing to entertain it. 
Pornography is also destroying families with a reported 56% of divorce cases in the United States involving one party having "an obsessive interest in pornographic websites".
It is a real problem and we need to do more to help people who find themselves caught in the downward spiral of pornographic addiction, and this includes children.  As parents it is hard to monitor your kids' every move but what we can do is get back to basics.  We should never shy away from the beauty of the human form.  It is God's creation and it is truly stunning!  We should love our bodies.  But we must also respect our body and I think that this is the key message that is being lost.  Too many people no longer respect their physical self anymore and are prepared to go to any lengths to abuse their body for a momentary high.  They are even prepared to abuse the bodies of others.
Many people criticise the Catholic Church for outdated views.  But there can be no doubt that the disintegration of the human person and the family, as predicted around 50 years ago by Pope Paul VI, is unfolding before our very eyes.  People are now seen as commodities; objects of pleasure for the gratification of self and of others.  There is no respect for one another any more.  But then is this a surprise in a world of widespread contraception, abortion, and euthanasia? 
The sexual act is cherished by the Catholic Church for being an act of unconditional love from one to another. It is the complete giving and sacrificing of one's self for the other coupled with an openness to new life.  It is simple and it is beautiful.  There is no selfishness.  There is no hidden agenda.  There is no desire to abuse the other.  It is pure love.  It is pure sacrifice.
As we consider how to tackle the increased incidence of pornography among the young of our society, we would do well to look at ourselves and see what kind of example we are setting.  Are we letting ourselves be fooled by secular liberal and relativist values where anything goes and its up to the individual to decide what they want to do with their own body?  Do we continue subscribing to this view and watch the family decline even further into the gutter?  Or do we get back to basics and see the human body for what it really is, a thing of real and true beauty and deserving of protection?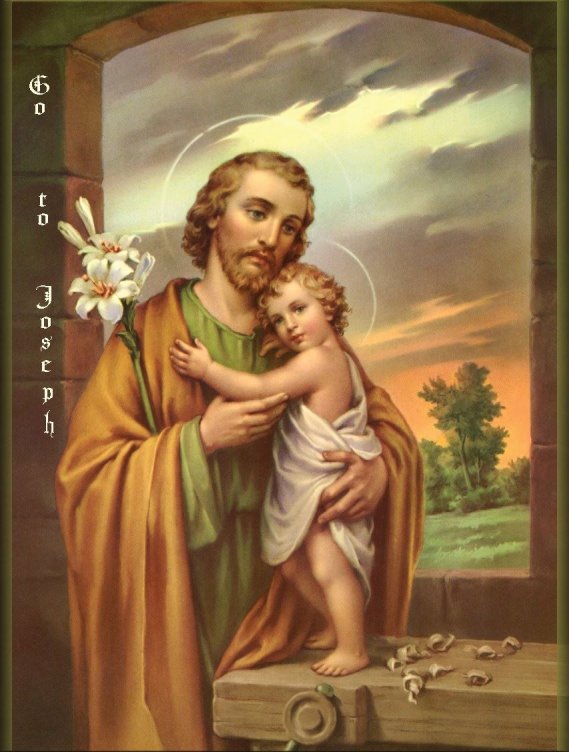 As we celebrate the Solemnity of St Joseph Scots Catholic is kickstarting a year of prayer for Catholic fathers. 
Our aim is to discover what it truly means to be a Catholic father and the role we play in the lives of our families and wider society.
And what better day to kick things off than the solemnity of St Joseph, step-father to Jesus Christ?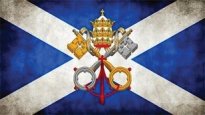 Today is our second anniversary and we would just like to say thank you to all of you who have supported us over these last two years.

We have managed to amass over three quarter of a million page views on our site and nearly three quarters of a million visitors. Without you we couldn't have achieved this!

We can only hope you find something useful in what we do and that we can encourage people to find joy in the Catholic faith, to learn more about it and to embrace it.

In the last two years I have personally learned so much more about our faith and the riches it contains. Some people have difficulty with certain teachings of the Church, but if you study the truth behind these teachings you will discover how everything just seems to fit with an ease and perfection which makes it so beautiful and rich. It's easier to simply knock the Church for not 'going with the times' than to sit down and study the faith and appreciate where the Church is coming from; to see its side of the argument.

I am left in no doubt that Christ is the Son of God, our Saviour, and that the Church he formed two thousand years ago is the Catholic Church and that it continues to bring Truth to our world in the face of doubt and cynicism, even from within its own ranks.

All we can do is hope that we all discover a little more about our faith from the work we do.

If I could recommend just a couple of things besides continuing to follow and support us, it would be to pick up our Bibles and Catechism more regularly and to consider tuning into podcasts such as Catholic Answers which provides an invaluable insight into the truth and beauty of our faith. I would also urge people not to shy away from talking about our faith to our children. Kids love Jesus!

In 2013 Pope Francis told the young people at World Youth Day to 'swim against the tide' and 'rebel against the culture of the temporary'. He wants us to be rebels for Christ and to fight against the tide of relativism and secularism.  Our armour for this fight is the Truth. So let's go out there and proclaim it to the world! Jesus is with us! What value these words of Pope Francis if we adults don't set an example to our young?

Come on! Let's make the world a place where love of God and love of neighbour win the day!

You see our faith needn't be seen as a set of restrictive rules and processes. It is Truth and it is absolutely beautiful. It is a joy! A joy to be shared with others!

Thank you all so much for your support. We hope we can do more to bring us all a little closer to Jesus in the year ahead. That is, after all, what we are here to do!
Any good work we do is down to God's grace and God's grace alone.
God bless you all.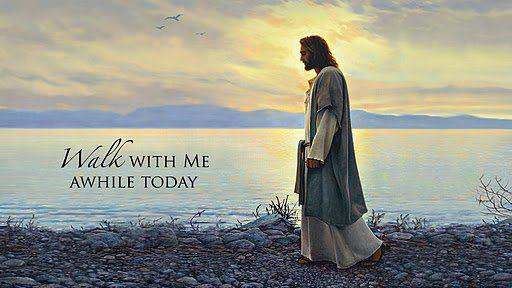 Sunday's Gospel (John 3:14-21):
'Jesus said to Nicodemus:
'The Son of Man must be lifted up
as Moses lifted up the serpent in the desert,
so that everyone who believes may have eternal life in him.
Yes, God loved the world so much that he gave his only Son,
so that everyone who believes in him may not be lost
but may have eternal life.
For God sent his Son into the world
not to condemn the world,
but so that through him the world might be saved.
No one who believes in him will be condemned;
but whoever refuses to believe is condemned already,
because he has refused to believe in the name of God's only Son.
On these grounds is sentence pronounced:
that though the light has come into the world
men have shown they prefer darkness to the light
because their deeds were evil.
And indeed, everybody who does wrong
hates the light and avoids it,
for fear his actions should be exposed;
but the man who lives by the truth comes out into the light,
so that it may be plainly seen that what he does is done in God.''
Perhaps it would be of benefit if we carved up this Gospel passage a little.  Perhaps we should boil it right down into a few snappy statements of fact, as declared by Jesus.  He says this:
God gave the world His only Son
Everyone who believes in the Son will not be lost but may have eternal life
God sent his Son not to condemn but to save
No person who believes in the Son will be condemned
Whoever refuses to believe in the Son is already condemned
It's hard hitting stuff!  How can we reconcile the fact that God is all loving and all merciful yet He is prepared to allow people to be condemned!  We are all God's creation, so how can He allow any of us to be lost? 
It's a conundrum alright and it's a stumbling block for many people.  But one thing that is absolutely certain is that what we are reading is the Word of God.  These are the words of Jesus Christ; the words of God made man.  There can be no dubiety about the reality of these words and their applicability to all people.  These words apply to everyone.  Yet sadly so many people aren't aware of them.  But hey, that's why you and I exist!  We have been given a special grace by God to have knowledge of His Word.  Not only that but we have been entrusted to take that Word to others! 
How do you think our faith spread back in the early days of the Church?  How do you think the Word of God found its way into the hearts and minds of so many people through the years?  Simple.  People used their mouths, their hands, and their feet to spread the Word!  There are millions of people out there who do not have the joy of God's Word and His Truth.  We are called to take His Word to all of those who have not yet heard. Wow!  God doesn't ask much of us does He??
And while we may have this huge responsibility on our shoulders, we needn't do it alone. No, Jesus is always with us.  And God sends His Holy Spirit to be our comforter and our guide as we try to bring the Truth to all people.  We are never ever alone.  That is why we must follow Jesus' example and take time out to sit in a quiet place and pray.  We must learn to take some time away from the crowd to clear our heads and to be in the presence of God, the Father who loves us and wants us to love Him back. 
This day, take some time to speak with Jesus and ask him for guidance on how you can be an instrument of God's work.  Ask him what you can do to take God's Word to other people.  Ask him if there is anything specific God wants you to do to bring His Truth to those who do not believe.
Remember the warnings of Christ when he speaks of those who refuse to believe.  He says that they are already condemned.  But this needn't be the case.  We can change this!  We can bring people to God and save their souls!  In today's world which has embraced the modern idea of new-age spirituality and religion it is widely accepted that each individual person is entitled to believe in what they want and do pretty much whatever pleases them. It is their life and 'who am I to interfere?' is the general consensus in a society with an increasing desire for relativism.  And while God's great gift of free will for all people makes this possible, sacred scripture is full of warnings about how we ought to live our lives.  Too often we hear the cry that 'Jesus wouldn't do this' and 'Jesus wouldn't do that'.  Who are we to decide what Jesus would and wouldn't do?  If we want to know what Jesus would and wouldn't do we just need to read the Word of God.  It's all there in black and white! 
The difficulty many people have is that they find it hard to accept some of the difficult teachings of Jesus.  They find it difficult to accept some of the harsh words he sometimes has to say.  But remember, this doesn't change the fact that he is pure love, pure gentleness, pure compassion, and pure mercy.  He is still all of those things.  It's just that some of his teachings challenge us. And there can be no greater challenge than to bring the condemned into new life in Christ!  That's the challenge Christ sets us is in this Gospel passage. God doesn't want anyone to be condemned. He wants everyone to love Him and to eventually be with Him in Heaven.  But sometimes we choose the wrong path.  But thankfully there is only one wrong path which makes it really easy for us to know when we and others around us are going the wrong way.  The wrong path is simply the path that Christ isn't walking along.  If we want to take the right path we need to follow Christ.  It is that path that will lead us to God.  Jesus himself said: "I am the way, the truth, and the life; no one can get to the Father except through me".  Jesus isn't lying here.  It's impossible for him to lie for he is all good.  No, Jesus is telling us in a very honest and frank manner that we need to follow him if we want to get to the Father.  Any other route to the Father simply will not work!  Why?  Because there is no other route to the Father!  Every other route is one of darkness.  Jesus is the only way.  It is Jesus who brings us into the light.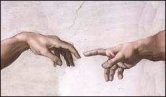 A recent YouGov poll has unearthed an astonishing difference in attitudes between British people and American people when it comes to the origins of life. 
In answer to the question 'How do you personally think life on Earth began originally?' a paltry 15% of Brits polled said that life was created by God.  This is compared to a much more respectable 53% of Americans.
In another interesting statistic, 19% of the Britons polled said that life was brought to earth by an older, alien civilisation from elsewhere in the universe.  10% of Americans polled believed in this explanation.   
The results are a damning indictment on the state of religion in the UK today, especially Christianity which is believed to be the most prominent religion on our shores.  However, it undoubtedly ties in with a significant downward trend in faith in the UK in recent years, with more and more people turning away from God and dipping into new age and relativist cultural movements.
Yet while this is the case in the UK, it is clearly not the case in the United States.  Why?  I would hazard a guess that people are more comfortable speaking about their faith in the US.  They tend to be more inclined to be open about God and have infinitely more Christian influence on their TV sets, radio and local web pages because people are more willing to take on such valuable ministries.  They are also not afraid to have public conversations about faith; to tackle the big issues head on.  All of this reinforces confidence in faith. 
Here in the UK the Christian influence is not so widespread and people do appear to be less comfortable talking about God; often preferring to speak in more relativist tones, encouraging people to be at peace with the self first and foremost, and to then try to roll it out to all people in a seeming spirit of inclusiveness and equality.  And while inclusiveness and equality are positives, we can never use it as a cover to exclude God.
This is a serious wake-up call for the United Kingdom.  It appears that we can no longer speak about a 'general' Christian culture in the western world.  Rather, we have a two-tier culture of western Christianity, with countries like the United States striding ahead with a clearly stronger belief in God and His Creation, where faith is built on rock.  And then we have places like the United Kingdom, an island cocoon of relativist self-absorption where faith is increasingly built on sand, lagging way behind.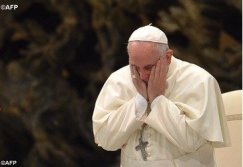 Pope Francis said the institution of Christian marriage has never been attacked so much as nowadays where a temporary or throw-away culture has become widespread. He said marriage should not be seen just a social rite and urged priests to stay close to couples and especially children experiencing the trauma of a family break-up. The Pope was replying to questions put to him on a range of topics during an audience with more than 7000 pilgrims belonging to the Schoenstatt movement, an international Marian and apostolic organization that is celebrating the 100th anniversary of its founding in Germany.  The movement now embraces members, both lay and clerics, from dozens of nations around the world.
Mistaken views about marriage and its true meaning, our temporary or throw-away culture, the need to be courageous and daring, Mary's missionary role, the disunity of the Devil and why the concept of solidarity is under attack.  These were just some of the wide-ranging issues which Pope Francis spoke about in his off-the-cuff remarks during the question and answer session with the Schoenstatt pilgrims held in the Vatican's Paul VI Audience Hall on Saturday.
Asked about marriage and what advice he can offer to those who don't feel welcome in the Church, Pope Francis stressed the need for priests to stay close to each one of their flock without becoming scandalized over what takes place within the family.   He said a bishop during the recent Synod on the family asked whether priests are aware of what children feel and the psychological damage caused when their parents separate.  The Pope noted how sometimes in these cases the parent who is separating ends up living at home only part-time with the children which he described as a "new and totally destructive" form of co-habitation.
He said the Christian family and marriage have never been so attacked as they are nowadays because of growing relativism over the concept of the sacrament of marriage.  When it comes to preparing for marriage, Pope Francis said all too often there is a misunderstanding over the difference between the sacrament of marriage and the social rite. Marriage is for ever, he said, but in our present society there is a temporary or throw-away culture that has become widespread. 
Turning to the missionary role of Mary, the Pope reminded people that nobody can search for faith without the help of Mary, the Mother of God, saying a Church without Mary is like an orphanage. When questioned as to how he maintains a sense of joy and hope despite the many problems and wars in our world, Pope Francis replied that he uses prayer, trust, courage and daring. To dare is a grace, he said, and a prayer without courage or daring is a prayer that doesn't work.   
Asked about reform of the Church, the Pope said people describe him as a revolutionary but went on to point out that the Church has always been that way and is constantly reforming itself.  He stressed that the first revolution or way of renewing the Church is through inner holiness and that counts far more than more external ways such as reforming the Curia and the Vatican bank. Pope Francis also spoke about the importance of having a freedom of spirit and warned against closing ourselves up in a mass of rules and regulations, thus becoming a caricature of the doctors of law.
The theme of our throw-away society was also touched on again by the Pope in another reply when he said our present-day culture is one that destroys the human bonds that bind us together. And in this context, he continued, one word that is at risk of dying in our society is 'solidarity' and this is also a symptom of our inability to forge alliances. Pope Francis also warned about the Devil, stressing that he exists and that his first weapon is disunity.
(Article from news.va)
/