Shopping Cart
Your Cart is Empty
There was an error with PayPal
Click here to try again
Thank you for your business!
You should be receiving an order confirmation from Paypal shortly.
Exit Shopping Cart
Calling Scotland's 841,000 Catholics to unite as one voice
What does the Catholic Church say about using condoms to fight AIDS?
Apart from the fact that condoms provide no absolutely safe protection against contagion, the Church rejects their use as a one-sided, mechanical method of fighting AIDS epidemics and advocates above all a new culture of human relationships and a change in social consciousness. Only practicing fidelity and refraining from casual sexual contacts can provide lasting protection from AIDS and teach a holistic approach to love. Respect for the equal dignity of women and men, concern about the health of the family, responsibility in dealing with one's urges and desires, and also refraining (at appropriate times) from sexual union are all part of it. In the countries of Africa where societal campaigns have promoted such behavior, the rates of infection have decreased significantly. Besides that the Catholic Church does all she can to help people who are afflicted with AIDS.
(From the Catholic Youth Catechism, question 414)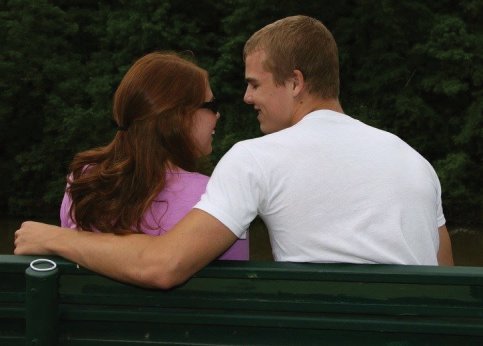 Why is the Church against premarital sexual relations?
Because she would like to protect love. A person can give someone else no greater gift than himself . "I love you" means for both: "I want only you, I want all that you are, and I want to give myself to you forever!" Because that is so, we cannot, even with our bodies, really say "I love you" temporarily or on a trial basis. Many people take their premarital relationships seriously. And yet there are two reservations involved that are incompatible with love: the "exit option" and the fear of a child. Because love is so great, so sacred, and so unique, the Church teaches young people the obligation to wait until they are married before they start to have sexual relations.
How can you live as a young Christian if you are living in a premarital relationship or have already had premarital relations?
God loves us at every moment, in every "complicated" situation, even in a state of sin. God helps us to seek the whole truth about love and to find ways to live it more and more unambiguously and decisively. In a conversation with a priest or a reliable, experienced Christian, young people can look for a way to live out their love with increasing integrity. They will learn that every life is a process and that, whatever has happened, they can make a new beginning with God's help.
(From the Catholic Youth Catechism, questions 407-408)
Daniel Mattson (chastity.com) considers the battle for chastity and suggests we cannot be chaste without God's help.
Daniel also considers how scripture impacts on the call to chastity and reveals how St Augustine battled with unchastity through his life.
What is chaste love? Why should a Christian live a chaste life?
A chaste love is a love that defends itself against all the internal and external forces that might destroy it. That person is chaste who has consciously accepted his sexuality and integrated it well into his personality. Chastity and continence are not the same thing. Someone who has an active sex life in marriage must be chaste, too. A person acts chastely when his bodily activity is the expression of dependable, faithful love. Chastity must not be confused with prudishness. A person who lives chastely is not the plaything of his lusts but, rather, lives his sexuality deliberately, motivated by love, and as an expression of that love. Unchaste behaviour weakens love and obscures its meaning. The Catholic Church advocates a holisticecological approach to sexuality. This includes sexual pleasure, which is something good and beautiful; personal love; and fruitfulness, which means openness to having children. It is the understanding of the Catholic Church that these three aspects of sexuality belong together. Now if a man has one woman for sexual pleasure, a second to whom he writes love poetry, and a third with whom to have children, then he is exploiting all three and really loves none of them. (YOUCAT questions 403-404)
How can anyone live a chaste life? What can help?
Someone lives chastely when he is free to be loving and is not the slave of his drives and emotions. Anything, therefore, that helps one to become a more mature, freer, and more loving person and to form better relationships helps that person to love chastely, also. One becomes free to be loving through self-discipline, which one must acquire, practice, and maintain at every stage of life. It is helpful for me in this regard to obey God's commandments in all situations, to avoid temptations and any form of double life or hypocrisy, and to ask God for protection against temptations and to strengthen me in love. Being able to live out a pure and undivided love is ultimately a grace and a wonderful gift of God.
Does everybody have to be chaste, even married people?
Yes, every Christian should be loving and chaste, whether he is young or old, lives alone or is married. Not everyone is called to marriage, but everyone is called to love. We are destined to give our lives away; many do so in the form of marriage, others in the form of voluntary celibacy for the sake of the kingdom of heaven, others by living alone and yet being there for others. All human life finds its meaning in love. To be chaste means to love with an undivided heart. The unchaste person is torn and not free. Someone who loves authentically is free, strong, and good; he can devote himself in love. Thus Christ, who gave himself up completely for us and at the same time devoted himself completely to his Father in heaven, is a model of chastity, because he is the original model of strong love.
(From the Catholic Youth Catechism)
/