Shopping Cart
Your Cart is Empty
There was an error with PayPal
Click here to try again
Thank you for your business!
You should be receiving an order confirmation from Paypal shortly.
Exit Shopping Cart
Calling Scotland's 841,000 Catholics to unite as one voice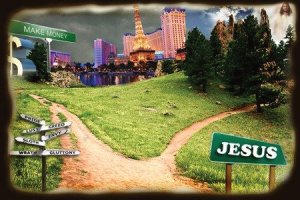 We must take the narrow path to Christ
Today's First Reading (1 Timothy 6:2-12):
'This is what you are to teach the brothers to believe and persuade them to do. Anyone who teaches anything different, and does not keep to the sound teaching which is that of our Lord Jesus Christ, the doctrine which is in accordance with true religion, is simply ignorant and must be full of self-conceit – with a craze for questioning everything and arguing about words. All that can come of this is jealousy, contention, abuse and wicked mistrust of one another; and unending disputes by people who are neither rational nor informed and imagine that religion is a way of making a profit. Religion, of course, does bring large profits, but only to those who are content with what they have. We brought nothing into the world, and we can take nothing out of it; but as long as we have food and clothing, let us be content with that. People who long to be rich are a prey to temptation; they get trapped into all sorts of foolish and dangerous ambitions which eventually plunge them into ruin and destruction. 'The love of money is the root of all evils' and there are some who, pursuing it, have wandered away from the faith, and so given their souls any number of fatal wounds.
But, as a man dedicated to God, you must avoid all that. You must aim to be saintly and religious, filled with faith and love, patient and gentle. Fight the good fight of the faith and win for yourself the eternal life to which you were called when you made your profession and spoke up for the truth in front of many witnesses.'
It's hard for Catholic people to remain true to Jesus Christ and the Traditions of the Catholic Church, especially in this day and age when religion is often frowned upon for one reason or another.  Yet that doesn't make it any less true or relevant.
St Paul's letter to Timothy encourages us to remain true to Christ and his teaching and to remain true to the teaching of the Church he himself founded; the Roman Catholic Church which continues to exist to this very day.
St Paul warns us about those who stray from this teaching, and in true St Paul style, he doesn't mince his words!  He says that those who do things differently to that taught by Christ and his Church are "simply ignorant and must be full of self-conceit – with a craze for questioning everything and arguing about words."  Isn't it interesting that St Paul should specifically refer to arguments about words?  Consider the abortion debate and how pro-choice activists often try to use words and phrases to argue that abortion is okay. They use (albeit wrongly) terms such as 'embryo', 'foetus', 'collection of cells' and 'personhood' to try to make their point. Consider how Pope Francis' words are so often used against him by those who misinterpret him or those who fail to understand his bigger message.  Other examples of this can be found in debates around contraception and the redefinition of marriage.
The tragedy of all this is that Catholic people, including myself, continually stray from Christ's teaching and the teaching of his Church.  I fall into the traps of the secular relativist society and I become that ignorant person full of self-conceit that St Paul is referring to. But thankfully Christ and his Church give me the Sacrament of Reconciliation where I can go and be forgiven for straying from the Truth.
At the end of the day, there will be many times in our lives when we will stray from the right path. But the key is to turn back, as the prodigal son did, into the loving arms of the Father.  While we may turn our back on Him there will never be a time when He turns His back on us.  He is always standing there, watching and waiting for us to return; to return to the path of Truth which He himself created when He gave us His only Son and gave us His Church.
Brother and sisters, we must do as St Paul says and "Fight the good fight of the faith" by speaking up for the truth with love, patience and gentleness before all people, even when it makes us feel a little uncomfortable.  Remember, it is unlikely we will ever be made to feel as uncomfortable as the early disciples who suffered immeasurable pain, including death, in standing up for the Truth.   
And even though we may well feel a little uncomfortable we must remember that we were not made for this world; that our destiny is in Heaven to be one with the Father, with Christ our Saviour, our Blessed Mother Mary, and with all the Saints and Angels.  Surely that is worth fighting for?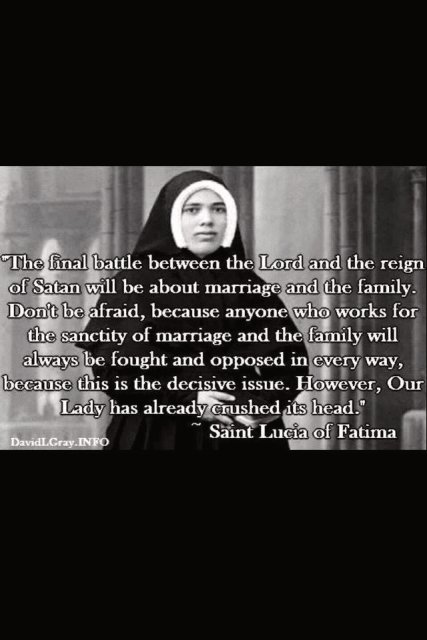 Sister Lucia dos Santos
As we approach the second and final part of the Synod on Marriage and Family Life it is important for us to remember these words of Sister Lucia of Fatima, one of three children who were visited by Our Blessed Mother Mary during the twentieth century.
Lucia describes how the final battle between the Lord and Satan will be about marriage and the family, but that anyone who stands for the sanctity of marriage and the family should not fear as "Our Lady has already crushed its head".
It should be no surprise to us to hear that there is an ongoing battle with the father of lies over marriage and family life.  Just consider contraception, abortion and the redefinition of marriage and you can see precisely where the devil is attacking God's divine plan for mankind. 
We are, in all respects, in the battlefield for the very last battle between the devil and the Lord.  But which side are we on?  Are we with the world; a world that is increasingly subject to the contol of the devil with all his lies and attacks on our faith?  Or are we with Christ and his Church, standing firm to the Truth and God's divine plan with which comes the promise eternal salvation?
A migrant crawls along a Spanish beach in front of holidaymakers
The most senior Catholic in England and Wales has urged the UK to be more "generous" in the way it deals with the current refugee crisis in Europe. Cardinal Vincent Nichols, speaking to ITV News said that the British public had told him "it was a disgrace that we were letting people die and seeing bodies on the beaches when together Europe is such a wealthy place." 
The Cardinal continued: "It's people who are desperate for the sake of their families, their elderly, their youngsters, their children, and the more we see that the more the opportunity for a political response that's a bit more generous is growing.  What is screaming out is the human tragedy of this problem."
The Cardinal's comments are most welcome and I completely agree with him that our response to this must be more generous.  We are, in many respects, a wealthy country, and we are blessed by not having to cope with the fear of wars and widespread violence. 
Our parish was blessed recently with the presence of a Nigerian priest who covered our parish while our own priest was on pilgrimage and on holiday.  I recall that in one of his homilies he spoke about the great joy he and his people would feel when they woke up in the morning, simply because they were still alive. Their country is beset by violent clashes and the threat of Boko Haram is an ongoing fear for all, especially Christians.
In Syria and in North Africa there is the threat of ISIS who are persecuting Christians and driving people from their homes.  And now, in Europe, we are starting to see the sad consequences of these wars as people arrive on our shores desperate for safety and to give their children a chance. And this, I feel, is the nub of it. Can we really deny people a place of safety?  Can we really deny little children a chance to live?
The horrific reality of this crisis
Our own resources are finite and we must try to ensure our country remains financially stable.  We get this.  But greater than this, much greater than this, is our call to love our neighbour. Our brothers and sisters are in dire need of our comfort and love.  They beg us to give them a place of safety.  They are on their knees, in the frozen waters of our shores, desperately pleading to each and every one of us to give them even just a little of what we have.
I sincerely hope the words of Cardinal Nichols will be heard and taken seriously by our governors (both in the UK and across all of Europe) and indeed by each one of us.  I hope we all find it in our hearts to be more generous and to give more people a chance. We have the power and we have the resources.  Now all we need is the will.
Here are four ways we can help:
And of course, pray. Please pray for all refugees, perhaps by saying one Hail Mary and asking Our Blessed Mother to intercede with the Father on their behalf.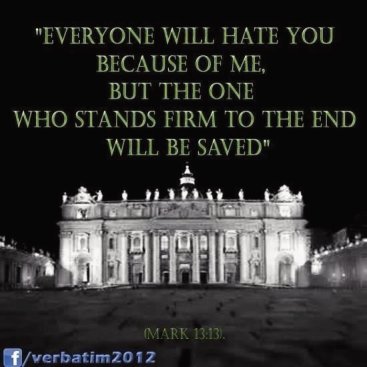 Sunday's Gospel (John 6:60-69)
'After hearing his doctrine many of the followers of Jesus said, 'This is intolerable language. How could anyone accept it?' Jesus was aware that his followers were complaining about it and said, 'Does this upset you? What if you should see the Son of Man ascend to where he was before?
'It is the spirit that gives life,
the flesh has nothing to offer.
The words I have spoken to you are spirit
and they are life.
'But there are some of you who do not believe.' For Jesus knew from the outset those who did not believe, and who it was that would betray him. He went on, 'This is why I told you that no one could come to me unless the Father allows him.' After this, many of his disciples left him and stopped going with him.
Then Jesus said to the Twelve, 'What about you, do you want to go away too?' Simon Peter answered, 'Lord, who shall we go to? You have the message of eternal life, and we believe; we know that you are the Holy One of God.''
In today's Gospel we hear of how a number of Jesus' followers began to leave him because of his teaching.  The teaching was, in essence, too challenging for them to come to terms with and would have taken them out of their comfort zone.  As a result they claimed that his language was intolerable and questioned whether anyone could accept it.  Jesus' response was to ask them if what he says is upsetting to them which, judging by their sudden departure appears to be the case.  And is Jesus ready to offer them comfort and consolation in their lack of faith? Not at all!  Jesus' reaction is to simply tell them what's what, to tell them the plain and simple truth.  He then turns away from them and challenges the twelve disciples on whether they are prepared to stick with him.
And Simon Peter's response to this challenge is crucial.  Crucial because it is a response we should all have in our hearts when it comes to Christ's teaching, be it through the Word or through the Tradition of His Church.  Peter says, "Lord, who shall we go to?  You have the message of eternal life, and we believe; we know that you are the Holy One of God."
There is no one to go to but Christ.  Jesus Christ is the only way to God.  He is the only one who has the message of eternal life.  His words are spirit and they are life itself (his own words). Our challenge is to utter those words of Peter and admit that Christ is the Holy One of God.  Our challenge is to admit that Christ's teaching, entrusted to the Church he himself founded, is truth itself and free from defect and it is held and protected by the Church until the end of time.  Our challenge is to join the Church and to follow Christ through thick and thin, even if we are hated for doing so.  As Christ himself said: 'Blessed are you when men revile you and persecute you and utter all kinds of evil against you falsely on my account. Rejoice and be glad, for your reward is great in heaven.'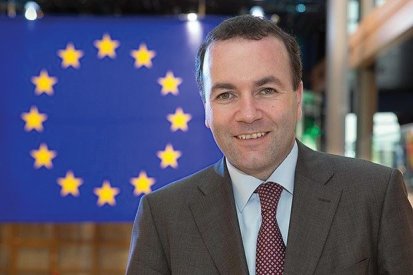 Manfred Weber
Manfred Weber, a German MEP and Chairman of the European People's Party, has stated that Europe needs to do more to welcome asylum seekers to its shores; and he cites the continent's Christian roots as being a critical element.
Mr Weber, a Roman Catholic from Bavaria, said: "Europe must be open...nobody can say close the borders, don't accept them".  He then went on to say that "we have to be helpful as a Christian based continent".
Mr Weber's words should resonate with most people, but especially with Christians across Europe.  This call is entirely in keeping with Christ's call to brotherly love.  As we have said often enough on this site, Jesus offers no exceptions to his call to love one another.  It applies to everyone, including those seeking asylum.
Mr Weber is no stranger to speaking up for Christian values as evidenced by comments he made when Pope Francis visited the European Parliament last year.  Mr Weber said: "Pope Francis reminded us that European values are rooted in Christianity - it's our global responsibility to keep these values alive and make sure they're respected." 
Let us pray for all people seeking asylum that they will find the peace and justice that they, as sons and daughters of God, deserve.  And let us pray for our governors, that they will come to the aid of those most in need and provide for them a place of safety for their families.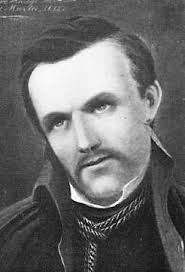 Pope Francis has sent a special envoy to Glasgow to celebrate a special Mass for the 400th anniversary of St John Ogilvie's martyrdom.
The Mass will take place in St Andrew's Cathedral on Tuesday 10th March at 7.30pm and the pope will be represented by Cardinal Cormac Murphy O'Connor, the former Archbishop of Westminster.
In his homily, Archbishop Philip Tartaglia will tell the congregation that: "St John Ogilvie and the martyrs remind us that there is a line that they will not cross and that faithfulness to Christ is non-negotiable even at the cost of their lives."
The Archbishop, in a call for Christian unity, will also recall the words of Blessed Pope Paul VI, who canonised St John Ogilvie in Rome in 1976, when he said: "St John Ogilvie will help us to resolve religious disputes in the direction of mutual respect, serene study and of faithful adherence to the Truth so as to recover that longed-for unity of faith and love which Christ taught us as the highest expression of his Gospel."
The Mass is tonight at 7.30pm in St Andrew's Cathedral, Clyde Street, Glasgow.  All are welcome to attend.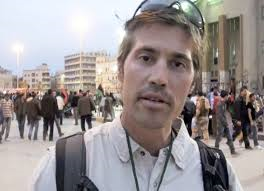 James Foley
The Catholic mother of murdered journalist James Foley has said that she forgives Mohammed Emwazi (known as 'Jihadi John') who is believed to have killed her son.  Diane Foley told the Times: "It saddens me, his [Jihadi John's] continued hatred.  He felt wronged, now we hate him – now that just prolongs the hatred.  We need to end it.  As a mum I forgive him.  The whole thing is an ongoing tragedy."
If ever there was faith in action in our modern world, this is it.  The courage and strength of faith of this woman to forgive the man who murdered her innocent child is something the majority of us could only imagine.  As human beings we aren't inclined to forgive in the face of such evil, and you can understand why.  Yet Christ calls us to a higher place.  He calls us to be great, to be the best, and to show mercy to all people.  This poor woman, who still mourns the passing of her child, is an example to all of how to be merciful in the face of real adversity and how to respond to Christ's call to holiness.  She is true Christianity in action. 
Let us pray that the souls of all those who have died will rest in eternal peace.  And let us also try to forgive those who have committed these terrible crimes and pray that their hearts will be changed so that they will value all life, for each life is a gift from God.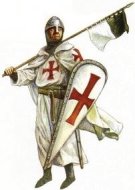 In this latest Catholic Answers article, Steve Weidenkopf explores the reality of the Crusades in order to refute common modern myths suggesting the Church is culpable for unnecessary death and destruction.
There is a lot of confusion about the Crusades and who is at fault, and this article certainly brings considerable clarity to the matter, citing Islamic invasions of Christian lands as the catalyst for a just Christian response.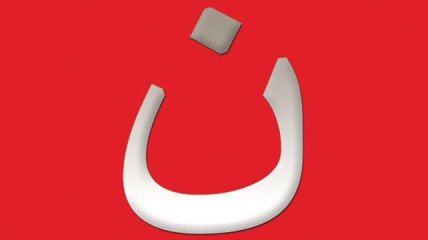 Aid to the Church in Need, an organisation which helps persecuted Christians around the world through prayer, information and action, is inviting Catholic High Schools and Universities from all over Scotland to gather in Carfin on 11th June in a show of solidarity with persecuted Christians.
The event, which will take place at Carfin Grotto near Motherwell, is expected to be the largest ever gathering of young Catholics in Scotland.
Beginning with the midday Angelus, the event will then play host to a programme of Adoration, music and guest speakers. 
The plight of persecuted Christians cannot be overstated in our world today.  You only need to consider the crises in Syria and Nigeria to see the brutality of Christian persecution.  Christianity is the most persecuted religion in our world today.  Please show your support for our Christian brothers and sisters by attending this event.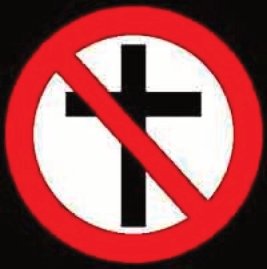 Aid to the Church in Need has released a report which it claims is a 'comprehensive assessment on the threat to religious liberty today'.
The report, which can be accessed using the link below, states that the fundamental right to religious freedom 'is the most critical need in a divided world where, in some parts there is a religious revival, and in others, a trend towards religious indifference and atheism.'
Of the 196 countries in the world, a total of 81 (or 41%) were identified as places where religious freedom is impaired or in decline.  A total of 35 countries, including the United Kingdom, were classified as having some religious freedom issues that are 'of concern' but with no deterioration in their status.
Of the top 20 countries where religious freedom is at highest risk, 14 experience religious persecution linked to extremist Islam, while in the remaining 6 the persecution is linked to authoritarian regimes.
A very interesting finding, and one which I think really hits the spot, particularly with regard to our experience here in the UK, is the rise of 'religious illiteracy among both Western policy makers and the international media' which is in turn 'hampering productive dialogue and effective policy making.'
Given the embarrassingly poor quality of reporting on religious matters by our mainstream media in the UK and the tendency to avoid the real issues in order to attack religion, and principally the Catholic Church, this finding is no real surprise.
The report also suggests a decline in consensus on the rights of conscience of religious believers while discrimination on the grounds of race, gender and sexuality increase.  It also notes a growing conflict between traditional religious and the 'progressive' liberal consensus on issues such as faith schools, homosexual marriage and euthanasia.  This, it is claimed, creates a 'hierarchy of rights' where the rights of homosexual or gender equality campaigners take precedence over the rights of religious believers.  The report cites the example of UK Catholic adoption agencies that refuse to place children with homosexual couples and ongoing attempts to force them to change their rules or close.
Western democracies are also seen as a significant contributor to the difficulties experienced by religious in our world today.  The report states that 'Western democracy - once so admired and emulated - is no longer automatically seen as the preferred role model for developing countries.  So the argument goes, if Western liberalism leads to abortion, contraception, immodesty, family breakdown, gay marriage and huge national and personal debt, then traditionally-minded religious groups want no part of it.'
In conclusion, the report calls on religious people to make a stand for religious freedom.  It states: 'The clear lesson from this research is that the urgent call to reverse the violence and oppression towards religious minorities must come, first and foremost, from within religious communities themselves....The necessity for religious leaders to use their pulpits and the media to loudly proclaim their opposition to religiously-inspired violence, and to re-affirm their support for religious tolerance, is becoming - in the present climate - ever more urgent.'
As Pope Francis says: 'Reason recognises that religious freedom is a fundamental right of man, reflecting his highest dignity.'
/