Shopping Cart
Your Cart is Empty
There was an error with PayPal
Click here to try again
Thank you for your business!
You should be receiving an order confirmation from Paypal shortly.
Exit Shopping Cart
Calling Scotland's 841,000 Catholics to unite as one voice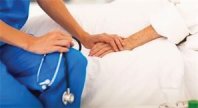 It's not as if we didn't know this was coming.  Belgium has, after all, already legalised the euthanizing of children.  But now the reality of assisted suicide for those who suffer from mental ill health and those who are disabled is becoming a reality, with increasing numbers of people using the option to take their own lives, and with considerable ease.
There are reported cases of a transgender man who struggled with mental illness from a childhood trauma and who was killed 'with dignity' as proponents of assisted suicide like to say.  There is the case of twins who were euthanized because they were going blind and because it was felt they had nothing to live for.  This is the reality of assisted suicide.
Life is being destroyed all around us.  It started with contraception and abortion and now we have people telling us that killing should be even more widely available. They suggest it should stretch to any vulnerable person who feels they would be better off dead.  The sense of caring and the responsibility to love one another has been consigned to the modern day secular dustbin.  Love, it seems, is a tired concept.  Survival of the fittest and the strongest would appear to have won the day in countries like Belgium. 
For Catholics, there simply is no way other than love.  Jesus calls on all of us to love our neighbour and to love life.  Our life is from the very moment of our conception until the day we die in accordance with the will of God.  We are not entitled to take control of our lives out of God's hands. We cannot play God.  Remember, the devil wanted to be God.  It does not pay to meddle with God-given life.  Please, please, if you haven't already done so, read our recent post on assisted suicide in Scotland and make sure you write to your MSP and sign the 'Care Not Killing' petition.  You can find everything you need by
clicking this link
.
This is a hugely significant battle, a battle which is, for some, a matter of life and death.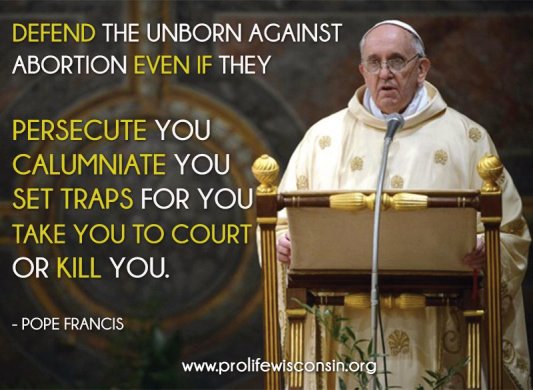 Pope Francis has once again spoken about the need to protect all life
Pope Francis has urged all Catholic people to "protect the beauty and truth of the family" and to "be a support and example for other families" as he delivered a discourse at the Mall of Asia Arena in the Philippines.
The pope said: "The pressures on family life today are many. Here in the Philippines, countless families are still suffering from the effects of natural disasters. The economic situation has caused families to be separated by migration and the search for employment, and financial problems strain many households. While all too many people live in dire poverty, others are caught up in materialism and lifestyles which are destructive of family life and the most basic demands of Christian morality. The family is also threatened by growing efforts on the part of some to redefine the very institution of marriage, by relativism, by the culture of the ephemeral, by a lack of openness to life.
He continued: "Our world needs good and strong families to overcome these threats! The Philippines needs holy and loving families to protect the beauty and truth of the family in God's plan and to be a support and example for other families. Every threat to the family is a threat to society itself. The future of humanity, as Saint John Paul II often said, passes through the family (cf. Familiaris Consortio, 85)."
The Pope then urged the Catholic faithful to protect families, and to protect life from the moment of conception until natural death.  He said: "So protect your families! See in them your country's greatest treasure and nourish them always by prayer and the grace of the sacraments. Families will always have their trials, but may you never add to them! Instead, be living examples of love, forgiveness and care. Be sanctuaries of respect for life, proclaiming the sacredness of every human life from conception to natural death. What a gift this would be to society, if every Christian family lived fully its noble vocation! So rise with Jesus and Mary, and set out on the path the Lord traces for each of you."
The Pope then encouraged Catholic people to be prophetic voices in the midst of their communities as he said: "The Gospel we have heard reminds us of our Christian duty to be prophetic voices in the midst of our communities. Joseph listened to the angel of the Lord and responded to God's call to care for Jesus and Mary. In this way he played his part in God's plan, and became a blessing not only for the Holy Family, but a blessing for all of humanity. With Mary, Joseph served as a model for the boy Jesus as he grew in wisdom, age and grace (cf. Lk 2:52). When families bring children into the world, train them in faith and sound values, and teach them to contribute to society, they become a blessing in our world. God's love becomes present and active by the way we love and by the good works that we do. We extend Christ's kingdom in this world. And in doing this, we prove faithful to the prophetic mission which we have received in baptism."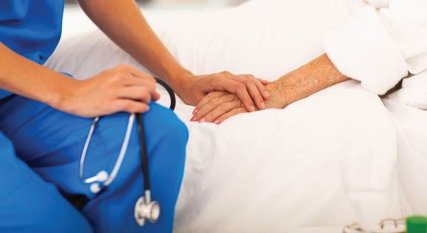 Healthcare professionals must care, not kill
It is being reported that the Scottish Government's Health and Sport Committee, which will meet next week to discuss the proposed Assisted Suicide Bill, is likely to reject the proposals initially put forward by the late Margo MacDonald.
Proponents have suggested that most of those invited to consult on the bill are against assisted suicide which will ensure any plans to introduce assisted dying in Scotland are doomed to failure at a very early stage.
This may, of course, be down to the fact that most medical professionals are against such a move, and for very good reason.   It is the task of the medical profession to care for people and bring them back to health.  If that is not possible then it is a basic human right for all people that the state ensure they are cared for in the best way possible with the intention of alleviating any pain and suffering as far as possible.  It is not the task of doctors and nurses to simply dispense with this basic tenet of their profession and secure the death of patients.
Should the legislation come to pass, people with disabilities and the elderly will suddenly be at risk as the reality of state sanctioned killing comes to Scotland. 
And let us not forget sick children.  Even the state is content to allow for their death in western civilisations such as Belgium.  It is inevitable that assisted suicide for children will eventually come to Scotland should this bill be passed.
It is no secret that states which have introduced assisted suicide have experienced significant increases in death rates.  Consider the state of Oregon in the United States where a 450% increase in deaths has followed since the introduction of assisted suicide in 1997.  That's a 450% increase in death!  A similar increase has been experienced in the Netherlands in recent years.
Care Not Killing, an organisation which is directly opposed to the new bill has outlined the following concerns with assisted suicide:
Any change in the law to allow assisted suicide would place pressure on vulnerable people to end their lives for fear of being a financial, emotional or care burden upon others. This would especially affect people who are disabled, elderly, sick or depressed.
The pressure people will feel to end their lives if assisted suicide or euthanasia is legalised will be greatly accentuated at this time of economic recession with families and health budgets under pressure. Elder abuse and neglect by families, carers and institutions is real and dangerous and this is why strong laws are necessary.
If assisted suicide or euthanasia is legalised any 'safeguards' against abuse, such as limiting it to certain categories of people, are unlikely to work. Instead, once any so-called 'right-to-die' is established we will see incremental extension with pressure being applied to expand the categories of people who qualify for it.
The vast majority of UK doctors are opposed to legalising euthanasia along with the British Medical Association, the Royal College of Physicians, the Royal College of General Practitioners, the Association for Palliative Medicine and the British Geriatric Society.
Major disability rights groups in Britain (including SCOPE, UKDPC and Not Dead Yet UK) oppose any change in the law believing it will lead to increased prejudice towards them and increased pressure on them to end their lives.
Dr Peter Saunders, Campaign Director of Care Not Killing, has said: "The right to die can so easily become the duty to die and vulnerable people who are sick, elderly or disabled will inevitably feel pressure, whether real or imagined, to end their lives so as not to be a burden on others. Ms MacDonald's new proposals are effectively her old ones dished up again. I expect the Scottish Parliament to give them short shrift."
Let's hope Dr Saunders is right and that this bill is short lived.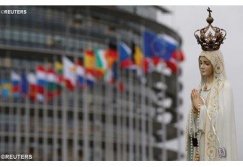 Picture: Reuters
Pope Francis has warned the European Parliament in Strasbourg that all of Europe needs to work together to build a Europe which revolves 'not around the economy, but around the sacredness of the human person, around inalienable values.' 
The Pope, in a clear criticism of euthanasia and abortion, said that 'men and women risk being reduced to mere cogs in a machine that treats them as items of consumption to be exploited, with the result that - as is so tragically apparent - whenever a human life no longer proves useful for that machine, it is discarded with few qualms, as in the case of the terminally ill, the elderly who are abandoned and uncared for, and children who are killed in the womb.'
The Pope also stressed the importance of God in our world suggesting that we all need to be open to the transcendent.  He said: 'A Europe which is no longer open to the transcendent dimension of life is a Europe which risks slowly losing its own soul and that "humanistic spirit" which it still loves and defends.'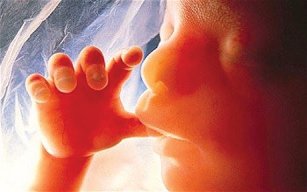 Sunday's Second Reading (1 Corinthians 3:9-11,16-17):
You are God's building. By the grace God gave me, I succeeded as an architect and laid the foundations, on which someone else is doing the building. Everyone doing the building must work carefully. For the foundation, nobody can lay any other than the one which has already been laid, that is Jesus Christ.
Didn't you realise that you were God's temple and that the Spirit of God was living among you? If anybody should destroy the temple of God, God will destroy him, because the temple of God is sacred; and you are that temple.
Did you know that you are a temple of God?  God dwells within you!  God has made you in His image and at the very first moment of your existence He has breathed His Spirit into you.  This makes you a sacred temple of God.  That is why you are so special!
And as St Paul says, if anyone should destroy you then God will destroy him.  It's not entirely clear what form this destruction would take but the warning is something that is abundantly clear.
We must value God-given life in all its stages.  God created all of us and He expects great care to be taken to preserve that gift of life.  That duty of care is something we are all called to perform.  It is not just a duty of the select few.  No, it is a duty for all of us.  We are all called to look after and to protect life, from the very beginning to the very end.
That is why we as Christians must stand up against anything which threatens to destroy life.  That is why we as Christians need to follow God's call to protect his sacred temple and stand up for the rights of the vulnerable.  Unborn children in the womb are at more risk than ever because of abortion and because we aren't willing to fight for them.  Elderly people and people with disabilities and illness are now increasingly at risk because of the increased prevalence of euthanasia across our world.  This is made worse by the fact that we aren't willing to stand up for them.
We must remember that God dwells in each one of us, and any wilful destruction of a person is a destruction of God Himself.
If you can, please, please join in our campaign to end abortion by clicking the link, below.  There you will find a template letter/email to send to your MP. 
Please also add your name to the Care Not Killing petition against assisted suicide.  Again, the link is provided, below.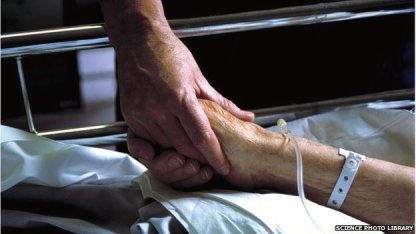 Please remember to sign the Care Not Killing petition against assisted suicide.  This is vitally important if we are to resist the increasingly influential culture of death in our society.  Every signature counts! 
To bring about death directly is always against the commandment "You shall not kill".  In contrast, to stand by and assist a dying person is humane and even obligatory.  What really matters is whether a dying person is killed or allowed to die.  Someone who kills a dying person (euthanasia) breaks the Fifth Commandment.  Someone who helps another person in the dying process obeys the commandment "Love your neighbour".  In view of the certain impending death of a patient, it is legitimate to withhold extraordinary or expensive medical procedures that are not proportionate to the expected outcome.  The patient himself must make the decision to forgo "extraordinary" measures or must have stated this intention in an advance directive.  If he is no longer capable of doing so, those who are legally entitled must represent the express or probable wishes of the dying person.  Ordinary care of a dying person should never be discontinued; this is commanded by love of neighbour and mercy.  Meanwhile it can be legitimate and in keeping with human dignity to use painkillers, even at the risk of shortening the patient's life.  The crucial thing is that the use of such medications must not aim at bringing about death, either as an end in itself or as a means of ending pain.
(Catholic Youth Catechism, question 382)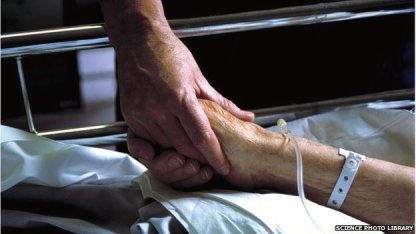 Picture: BBC website
Human life is back on the parliamentary agenda as the House of Lords today continues debating whether people, in certain circumstances, should have the right to die.
It's a debate that has sparked considerable interest up and down the country, tugging at the emotions of many people who have experienced pain and suffering of loved ones.  It is easy enough to find proponents of the Assisted Dying Bill among this number; people who have watched their loved ones slowly slip away, each day bringing on more pain, stretching human emotions to the absolute limit.  They feel that it would be humane to end that suffering more quickly and you can understand their passion for this argument. 
Yet there are many who have been in a similar position and who believe we have a duty to care for our fellow human beings and to give them every chance of life for as long as is necessary.
However, if we take a small step back and look at this a little more broadly, the beginnings of a rather alarming picture can be seen.  It started with the Abortion Act 1967; a law which, in the UK at least, was supposed to be a reaction to the increasing number of botched backstreet abortions and that was to restrict abortions to the most serious cases.  It was envisaged, albeit misguidedly, that the law, would actually save lives.  This law, as we are all too aware, is now abused by both women and doctors to the point where there were 189,931 abortions in England & Wales in 2012, up 8% from 2001 figures.  In fact, in the entire UK there have been some 8 million abortions since 1967; and this was a law that was supposed to protect human life!  
Of course it is not just in the UK that abortion is a significant issue.  It is an issue right across the world with the vast majority of countries making it legal.
And then we have euthanasia; the hot topic.  Euthanasia has become increasingly popular in the last few years as more and more people strive to have the right to decide when they should die (as has been the case in Switzerland for some time).  More and more countries are bringing in legislation to allow a person to dictate their final moments even to the point where Belgium has allowed it for children. 
You now start to see the alarming picture I spoke of earlier.  A picture where the margins of life are being brought closer together so that only the strong are deemed fully entitled to survive.  The weak are being pushed out into the margins, to the grey area where their life is considered dispensable.  And while there is no absolute compulsion on the weakest to die (except in the case of the unborn who do not have a choice) the fact that the option to die exists may create an awkward stand off between the strong and their desire to push on in life, and the weak who are holding them back.
Life is no longer seen as a gift (whether from a benevolent Creator or otherwise) but a commodity where the strong and most powerful are in control.  If a woman becomes pregnant but finds herself in a situation of financial uncertainty, the state has made it very easy for her to have an abortion.  If a woman becomes pregnant and there is family pressure being exerted on her to have an abortion, the state has made it very easy to do so.  It may be that it simply 'isn't the right time' to have a child.  Again, the state has become complacent, and will allow for an abortion in such circumstances.
With euthanasia we are simply moving to the other section of life where people are at their most vulnerable….from vulnerable young people to vulnerable old people.  And then you have those in between; the disabled, people with severe mental health problems, and people with conditions such as Down's Syndrome.  Suddenly these people become vulnerable to the powerful.  They too slip away into the ever increasing margins of those deemed unworthy of the right to life. 
Life is quickly becoming the domain of the strong.  The weak, pushed out to the margins, are no longer worthy of the one basic right that surely each and every one of us is entitled to.  Indeed, we are hurtling towards the point where the weakest are no longer tolerated. 
Life is no longer a basic entitlement for all human beings.  Rather, it has become a right only for the elite.   
/