Shopping Cart
Your Cart is Empty
There was an error with PayPal
Click here to try again
Thank you for your business!
You should be receiving an order confirmation from Paypal shortly.
Exit Shopping Cart
Calling Scotland's 841,000 Catholics to unite as one voice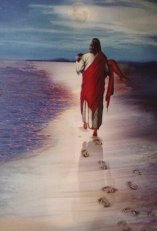 Following Jesus will satisfy the longings of our heart
First Reading (Daniel 7:9-10,13-14):
'As I watched:
Thrones were set in place
and one of great age took his seat.
His robe was white as snow,
the hair of his head as pure as wool.
His throne was a blaze of flames,
its wheels were a burning fire.
A stream of fire poured out,
issuing from his presence.
A thousand thousand waited on him,
ten thousand times ten thousand stood before him.
A court was held
and the books were opened.
And I saw, coming on the clouds of heaven,
one like a son of man.
He came to the one of great age
and was led into his presence.
On him was conferred sovereignty,
glory and kingship,
and men of all peoples, nations and languages became his servants.
His sovereignty is an eternal sovereignty
which shall never pass away,
nor will his empire ever be destroyed.'
There have been many interpretations of this passage through the years and two of the most common are that the passage relates to either Christ's Ascension to Heaven or to his Second Coming. The Church, through the Catechism, believes that the latter part of the passage is referring to Christ's Ascension.
But whatever way this passage is interpreted there can be absolutely no doubt about the incredible power and majesty of that which it reveals. It simply never fails to knock me sideways! It is a glimpse of the reality of Heaven and it is a further glimpse of the reality of God beyond that which we have already learned in the person of Jesus Christ. I suppose the big question for us is: are we ready to be a part of it all?
I always think that this passage clears some of the mist which comes from cynical views of the Church, especially when it comes to the Sacrament of Reconciliation and the reality of Purgatory. Many people don't see a need for the forgiveness of sins, yet when we read this passage we can see that it makes complete sense to be completely clean and free of all sin before we are graced with the presence of God. The enormity of being in the presence of God is something we will only appreciate if we are granted the grace to experience it. But, at the end of the day, we have an inherent need to experience it because it is that moment, and that moment alone, which will satisfy all the desires and longings of our heart.
We roam around the world endlessly seeking that which will completely satisfy our hearts; be it in relationships, through material goods, or perhaps in traveling to other parts of the globe. But we are never truly satisfied. Our hearts always seem to be longing for something else, no matter what we may achieve or accomplish in life. And the truth is, we will never be completely satisfied, not until we are face to face with God. For God, who created each one of us, has etched in our hearts a desire to return to Him.
Our challenge, should we accept it, is to acknowledge God's desire for us to return to Him and to follow that path laid down by Jesus Christ. For it is the way of Christ that will lead us home.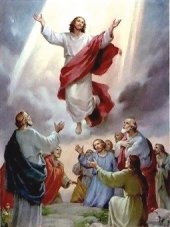 From today's Gospel (Matthew 28:16-20):
'Go, therefore, and make disciples of all the nations; baptise them in the name of the Father and of the Son and of the Holy Spirit, and teach them to observe all the commands I gave you.  And know that I am with you always; yes, to the end of time.'
These words of Jesus must have been a great comfort to the disciples.  Not only does he give them specific instructions to convert all people and nations to the Christian faith, he also tells them that he will be with them to the end of time.  
Think of the disciples not only as a group of individual men, but as a body.  Together, they are a body.  Together, they are the Church!  And in this short passage, Jesus tells us that he will be with the Church until the end of time.
Through trials and tribulations, and through dark times, we must always remember that Jesus is with us, he is with his Church and he will never abandon it.  On this day of the Ascension, a Holy Day of obligation where all Catholic people must attend Holy Mass, take some time to ponder these words of Jesus.  And if you aren't sure about whether or not you are really going to go to Mass today remember that where the Church is, Jesus is.
/