Shopping Cart
Your Cart is Empty
There was an error with PayPal
Click here to try again
Thank you for your business!
You should be receiving an order confirmation from Paypal shortly.
Exit Shopping Cart
Calling Scotland's 841,000 Catholics to unite as one voice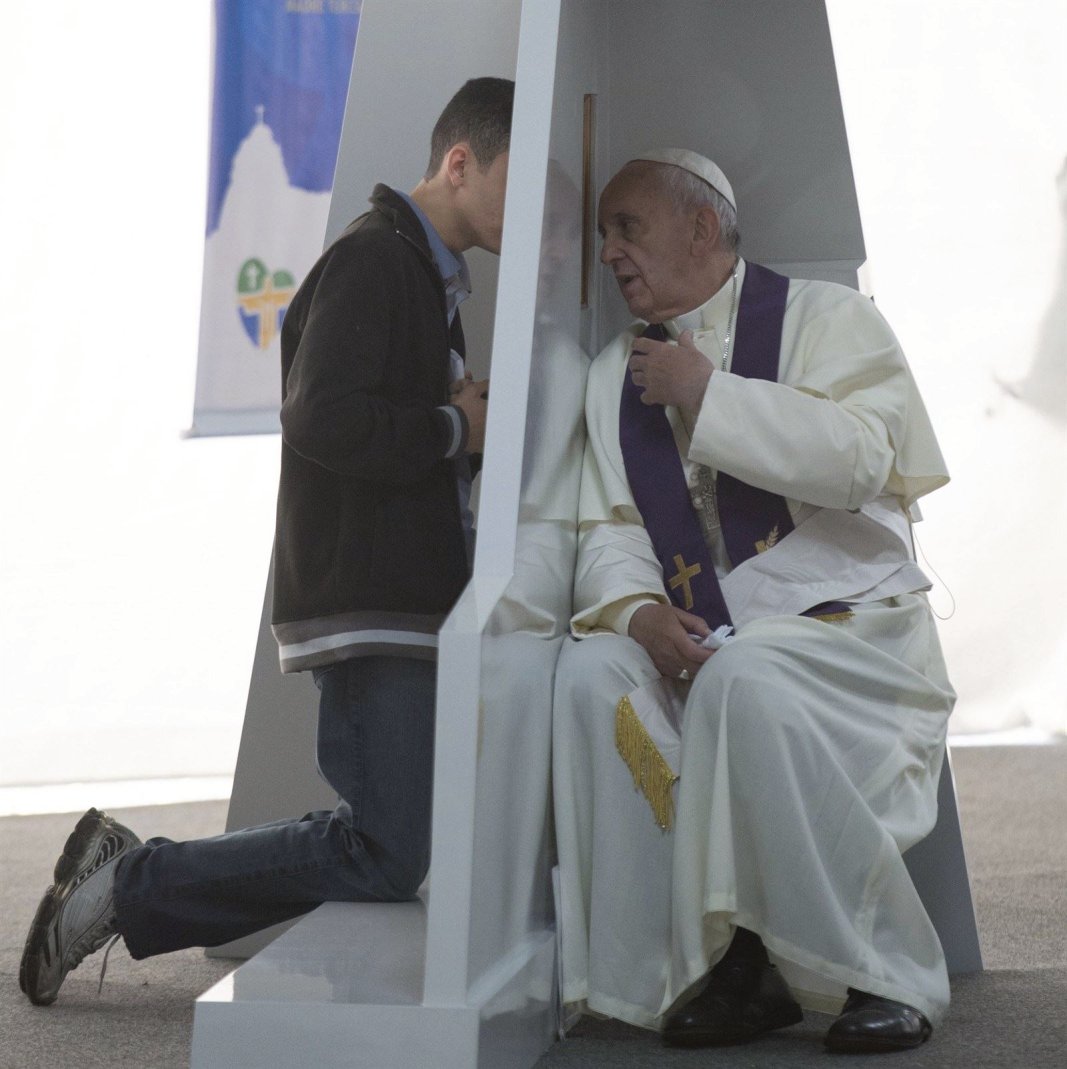 Pope Francis hears a young man's confession
Pope Francis has invited parishes around the world to dedicate a full 24 hours to the Sacrament of Reconciliation during Lent. The initiative, which started in 2014 and takes place on the fourth Sunday of Lent, has already been enthusiastically received by dioceses and parishes around the world.  It is hoped that it will encourage people to come to Confession and to meet the Lord.  It is also hoped that parishes will ensure the initiative coincides with Eucharistic Adoration.
If your parish doesn't yet have any plans to take part then approach your parish priest and encourage him to do so.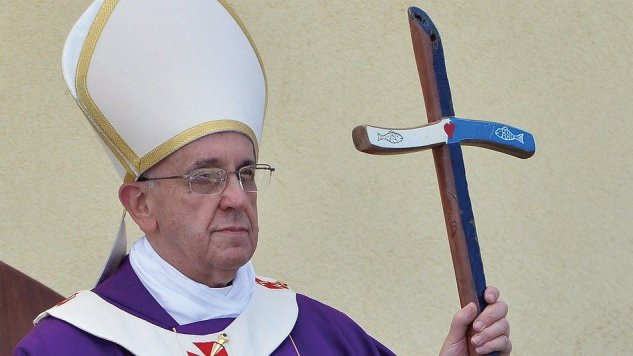 Pope Francis, in his 2015 Lenten message, has warned people to avoid indifference to God and indifference to the plight of our neighbour.
The Pope said: "God is not indifferent to our world; he so loves it that he gave his Son for our salvation. In the Incarnation, in the earthly life, death, and resurrection of the Son of God, the gate between God and man, between heaven and earth, opens once for all. The Church is like the hand holding open this gate, thanks to her proclamation of God's word, her celebration of the sacraments and her witness of the faith which works through love (cf. Gal5:6). But the world tends to withdraw into itself and shut that door through which God comes into the world and the world comes to him. Hence the hand, which is the Church, must never be surprised if it is rejected, crushed and wounded. God's people, then, need this interior renewal, lest we become indifferent and withdraw into ourselves. To further this renewal, I would like to propose for our reflection three biblical texts."
The Pope then outlines three biblical texts for reflection, each relating to an aspect of Christian living; the Church, parishes and communities, and individual Christians.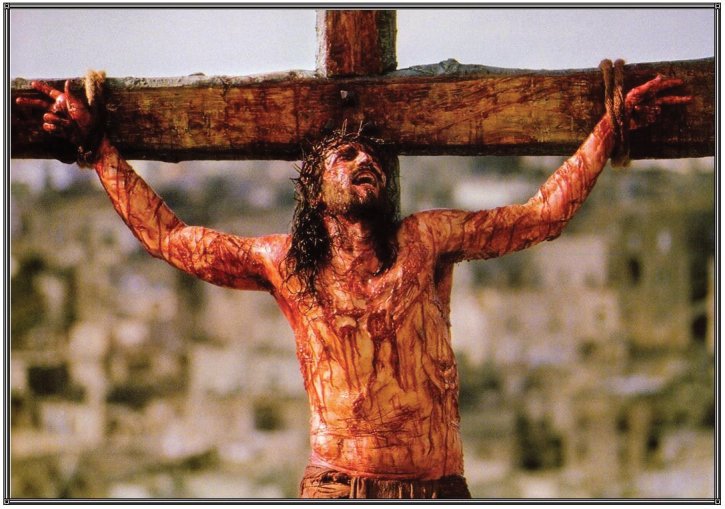 He makes all things new
Today's reading (Jonah 3:1-10):
'The word of the Lord was addressed a second time to Jonah: 'Up!' he said 'Go to Nineveh, the great city, and preach to them as I told you to.' Jonah set out and went to Nineveh in obedience to the word of the Lord. Now Nineveh was a city great beyond compare: it took three days to cross it. Jonah went on into the city, making a day's journey. He preached in these words, 'Only forty days more and Nineveh is going to be destroyed.' And the people of Nineveh believed in God; they proclaimed a fast and put on sackcloth, from the greatest to the least. The news reached the king of Nineveh, who rose from his throne, took off his robe, put on sackcloth and sat down in ashes. A proclamation was then promulgated throughout Nineveh, by decree of the king and his ministers, as follows: 'Men and beasts, herds and flocks, are to taste nothing; they must not eat, they must not drink water. All are to put on sackcloth and call on God with all their might; and let everyone renounce his evil behaviour and the wicked things he has done. Who knows if God will not change his mind and relent, if he will not renounce his burning wrath, so that we do not perish?' God saw their efforts to renounce their evil behaviour, and God relented: he did not inflict on them the disaster which he had threatened.'
The King of Nineveh and his people (the Ninevites) show great faith in their reaction to Jonah's warning.  They don't waste a second by overly contemplating Jonah's warning or questioning it.  Rather, they react immediately and do something positive to avoid the wrath of God. 
Can you imagine a poor soul walking through Glasgow or Edinburgh today, shouting aloud about the impending destruction of the city?  Would the reaction of the city's mayor be the same as the king of Nineveh?  Would the mayor call a fast and insist a renunciation of all evil behaviour?  It would be accurate to suggest that the reaction would be entirely different and a modern day Jonah would most likely be carted off to be assessed by medical staff.
Today's world is a different place in some respects; it is probably further removed from God and more cynical.  Yet the situation we find ourselves in isn't all that different from that in the reading.  God is still watching over us.  He is still aware of our every move.  He is still aware of our sinfulness.
With that in mind shouldn't we consider what more we can do to remove that sinfulness from our world?  Every prayer we offer up and each tiny sacrifice through fasting helps to beat off sin with good.  We are called this Lent to do more to help others in our world.  Not everyone has the gift of faith in their lives.  We must be modern day Jonah's and help our brothers and sisters.  Yet we don't need to go into the city to warn people about God's wrath.  Rather, we need to go into the city to tell people that they are saved; saved by the love and mercy of Christ on the Cross.  Point to the Cross.  Point to those wooden beams and the figure that hangs from it.  That figure is God made man.  He is the one who came to show us the way to live forever.  And this Good News is not something we should keep to ourselves.  On the contrary, we are called to spread that news to all.  Consider being a Jonah this Lent.  Tell your family, your friends, your colleagues; tell everyone about that man on the Cross.  It is He who makes all things new…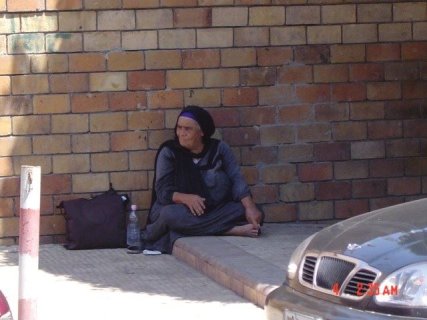 We can help the poor by our fasting
From today's reading (Isaiah 58:1-9):
'Fasting like yours today
  will never make your voice heard on high.
Is that the sort of fast that pleases me,
  a truly penitential day for men?
Hanging your head like a reed,
  lying down on sackcloth and ashes?
Is that what you call fasting,
  a day acceptable to the Lord?
Is not this the sort of fast that pleases me
 – it is the Lord who speaks –
to break unjust fetters and
  undo the thongs of the yoke,
to let the oppressed go free,
  and break every yoke,
to share your bread with the hungry,
  and shelter the homeless poor,
to clothe the man you see to be naked
  and not turn from your own kin?
Then will your light shine like the dawn
  and your wound be quickly healed over.
Your integrity will go before you
  and the glory of the Lord behind you.
Cry, and the Lord will answer;
  call, and he will say, 'I am here.''
In today's reading God gives us an insight into what He expects of us, in a practical sense, when we fast.    
Freeing the opressed, feeding the hungry, giving shelter to the homeless, giving clothing to those who have none.  These are all practical things we can do to help others and, in turn, please God.
Yet while they are practical, they are also prayerful.  What a beautiful way to pray to God; to do a great deed such as feeding a hungry person in the street or giving them warm clothes to wear. 
This passage from Isaiah is very much in keeping with Pope Francis' drive to be a Church of mission where we are not afraid to become dirty and wounded in our Christian living.  To not be afraid to touch the wounds of the poor, needy and sick in our world.
We are all being called to reach out to our fellow men, women and children, especially those most in need of our help.  They desperately need our help, and also our love. 
These are the things Jesus offers to all of us but sometimes, particularly during times of great poverty, despair and difficulty, it is hard to experience that love of Christ.  And that is where we come in.  We can bring that love of Christ to people through our charitable works.  We can let Christ shine through us by our good deeds and love for others.
Read this fantastic article from Word on Fire, exploring the different ways we can observe Lent in our own homes:
Read this fantastic Word on Fire article on Lent here: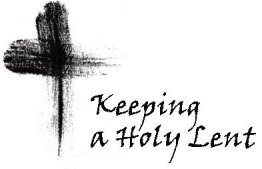 Ash Wednesday Gospel (Matthew 6:1-6,16-18):

 

'Jesus said to his disciples:

'Be careful not to parade your good deeds before men to attract their notice; by doing this you will lose all reward from your Father in heaven. So when you give alms, do not have it trumpeted before you; this is what the hypocrites do in the synagogues and in the streets to win men's admiration. I tell you solemnly, they have had their reward. But when you give alms, your left hand must not know what your right is doing; your almsgiving must be secret, and your Father who sees all that is done in secret will reward you.

'And when you pray, do not imitate the hypocrites: they love to say their prayers standing up in the synagogues and at the street corners for people to see them; I tell you solemnly, they have had their reward. But when you pray, go to your private room and, when you have shut your door, pray to your Father who is in that secret place, and your Father who sees all that is done in secret will reward you.

'When you fast do not put on a gloomy look as the hypocrites do: they pull long faces to let men know they are fasting. I tell you solemnly, they have had their reward. But when you fast, put oil on your head and wash your face, so that no one will know you are fasting except your Father who sees all that is done in secret; and your Father who sees all that is done in secret will reward you.''

 

 

Perform your good deeds secretly and with humility. 

Pray secretly and with humility.

Fast secretly and with humility.

 

There is a common theme in today's Gospel! 

Jesus has, in effect, given us a set of instructions for our Lenten journey.  And although these instructions are very relevant for us throughout the rest of the year, Ash Wednesday serves as a very timely reminder that we must always be humble in our faith and that we must take care not to 'show off' at any time.

 

Lent is not about you and your great accomplishments.  It is about God using those accomplishments for the greater good.  Whether it be giving up chocolate or committing to daily Mass, we offer these sacrifices and good deeds and intentions to God for Him to use as He sees fit.  And all the while we are building our relationship with Jesus, seeking his help along the way.  It is a great opportunity to get to know Jesus better.

 

And remember, everything you do is seen by God.  Don't worry about receiving praise from others.  God is the only one who matters.  His praise is valued a million times more than any praise that can be given to you here on earth.

 

Scots Catholic wishes all our readers a humble Ash Wednesday and a blessed Lent.

 

 

From today's reading (James 1:12-18):

 

'Everyone who is tempted is attracted and seduced by his own wrong desire. Then the desire conceives and gives birth to sin, and when sin is fully grown, it too has a child, and the child is death.'

 

 

This is quite a chilling passage! 

 

The lesson is to resist temptation; much like Jesus did when he was tempted by the devil.

 

Perhaps it is worth just reading this passage over and over for a minute or so, just to let it sink in; to absorb it.  It's hard hitting stuff but it is the Word of God and must be taken seriously.

 

Read it over.  What message can you take from it, especially when you consider that Lent is just around the corner?

0

/