Shopping Cart
Your Cart is Empty
There was an error with PayPal
Click here to try again
Thank you for your business!
You should be receiving an order confirmation from Paypal shortly.
Exit Shopping Cart
Calling Scotland's 841,000 Catholics to unite as one voice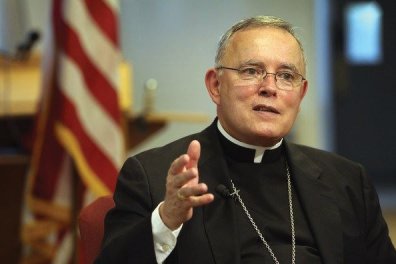 Archbishop Charles J Chaput
Archbishop Charles J Chaput speaking about the Synod on the Family:
"Truth without love is bitter and can drive the wounded away; and love without truth isn't love at all, but a comfortable form of lying.
"There can be no real mercy, since mercy is an expression of love, without first grounding it in the truth about God's will for humanity.  His will includes marriage and the family.  And the source for understanding his truth in God's own Word and the Chuch his Son founded."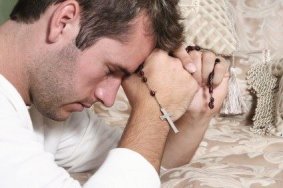 Guys: don't be afraid to pick up your Rosary beads
In our mixed up world of today we are frightfully obsessed with pitting men against women and women against men. For some strange reason the idea of men and women teaming up and complimenting each other has been lost in a society obsessed with competing with one another and forgetting our most basic call to love.
The Catholic Church is a great believer in the complimentary of the sexes and the need for man and woman to come together as one flesh. And why wouldn't it be? The whole of humanity hinges on it after all!
First we had Paul VI and his encyclical Humanae Vitae, then we had John Paul II and his talks on Theology of the Body. And now we have Bishop Olmsted of Phoenix giving his view on the matter, as he focuses on challenging Catholic men to be real men for the woman in their life. Too many Catholic husbands forget their marital obligation and fall into the trap of thinking that they are more important than their wife. Listen up guys....you are not more important than your wife. She is far more important than you!
The temptations of the world are put there by the devil to lure men away from the commitment they have made to their wives. He desperately prowls around laying traps to seduce men and take their gaze and attention away from their beloved.  And if he succeeds he will not only have lured those men from their wives, he will also have lured them away from God. And that is his main aim.
The sexual act is at the very centre of God's plan for humanity. His first instruction to mankind was to "be fruitful and multiply". Why do you think sex has become so distorted? Because it's critical to God's divine plan and is thus the devil's favourite point of attack!
With this in mind the call of Bishop Olmsted is one that is most timely and it is a call that all men would do well to take on board. While it may be hard to believe, the future of our society depends so much on strong men, especially strong Christian men rooted in Christ.  The Bishop suggests all Catholic men do the following on a daily basis: pray, go to Mass (where possible), read the Bible, and examine your conscience before bed.  He also suggests that men go to Confession on a monthly basis. All of this coupled with an unconditional and dedicated commitment to our wives would put the evil one well and truly on the back-foot. There is nothing satan hates more than a committed Catholic man, dedicated to his wife and family, who has every intention of sticking to God's divine plan.
The priority of every Catholic husband must be to ensure his wife and children get to Heaven. Everything else must take second place.  And so, in the words of St Paul, let us "put on the armour of God [and] stand firm against the tactics of the devil."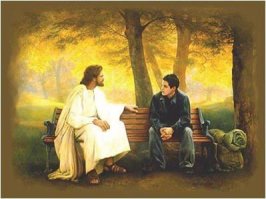 We need to listen to Jesus
From Sunday's Gospel (Mark 10:17-30):
'Jesus was setting out on a journey when a man ran up, knelt before him and put this question to him, 'Good master, what must I do to inherit eternal life?' Jesus said to him, 'Why do you call me good? No one is good but God alone. You know the commandments: You must not kill; You must not commit adultery; You must not steal; You must not bring false witness; You must not defraud; Honour your father and mother.''
It's always difficult to listen to someone telling you what to do and to do so with an open mind and an open heart.  Goodness knows I have struggled with it many times in my life!  But what if that person was Jesus?  Would it change your attitude?  
In this Gospel Jesus reminds us of some of the Commandments as he tries to steer a man towards the Kingdom of Heaven and eternal life.  He speaks with great clarity and no little authority as he tells us not to kill, not to commit adultery, not to steal, not to lie, not to deceive, and to honour our parents.
As the Synod on the Family in Rome closes its first week of meetings and discussions, we are called to remind ourselves of these words of Christ, especially when we think about hot topics like abortion, contraception, marriage and, of course, the family.  While people may surmise the potential for change or reform in the Church, the Church fathers will always turn to the one who knows best….Jesus.
There is a need for all of us to get back to basics on issues such as abortion, contraception and marriage.  That's why we need to listen to Jesus and take in what he is telling us.  Only then, with the Truth embedded in our hearts and minds, can we build a better world.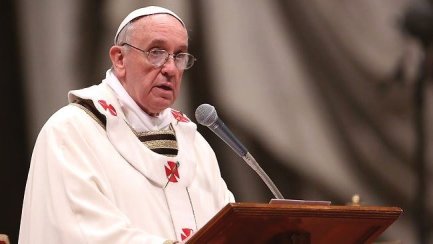 You may not have heard it on the news, but Pope Francis this weekend reaffirmed the truth of marriage as being between one man and one woman.  He also reaffirmed his conviction that all life is worthy of protection.
It's the kind of chat that will dampen the spirits of those who see so called 'progression' on these fundamental areas of Catholic doctrine.  It's also the kind of chat that will delight Catholics who hold true to their faith and who value marriage between one man and one woman as decreed by God Himself, and who value the sanctity of life from its very beginning.
It's too easy to read the mainstream media headlines and stories about Pope Francis and ignore the sources that really matter.  The Pope's affirmation of Catholic teaching on marriage and abortion outlined above didn't come on some flight aboard the papal plane or at a grandiose meeting with a political heavyweight but from the sanctuary during his homily at the Mass which heralded the opening of the secondpart of the Synod on the Family.
All too often we fail to listen when it really matters.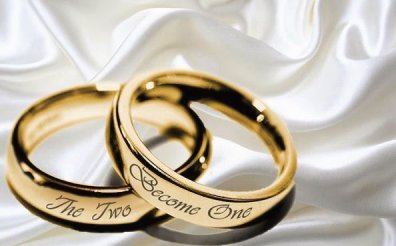 Sunday's First Reading (Genesis 2:18-24):
'The Lord God said, 'It is not good that the man should be alone. I will make him a helpmate.' So from the soil the Lord God fashioned all the wild beasts and all the birds of heaven. These he brought to the man to see what he would call them; each one was to bear the name the man would give it. The man gave names to all the cattle, all the birds of heaven and all the wild beasts. But no helpmate suitable for man was found for him. So the Lord God made the man fall into a deep sleep. And while he slept, he took one of his ribs and enclosed it in flesh. The Lord God built the rib he had taken from the man into a woman, and brought her to the man. The man exclaimed:
'This at last is bone from my bones,
and flesh from my flesh!
This is to be called woman,
for this was taken from man.'
This is why a man leaves his father and mother and joins himself to his wife, and they become one body.'
Excerpt from Sunday's Gospel (Mark 10:2-16):
'Then Jesus said to them, 'It was because you were so unteachable that he wrote this commandment for you. But from the beginning of creation God made them male and female. This is why a man must leave father and mother, and the two become one body. They are no longer two, therefore, but one body. So then, what God has united, man must not divide.''
In these passages of scripture both God and God made man (Jesus) reveal the Truth of God's plan for mankind.  It is a Truth that will mirror the beauty and splendour of the loving relationship which exists among the Trinity (Father, Son, and Holy Spirit). The revealed Truth is that a man and woman are to come together, united through the sacrament of marriage, to become one. Not just one with each other but also one with Christ who is an integral part of the marriage relationship. 
Just as the three persons of the Trinity are one, so too do husband, wife and Christ become one through marriage.  Thus they become their own trinity, reflecting the most Holy Trinity of Heaven. 
And just as Christ came to earth to establish and grow his Church, husband and wife are called to establish and grow their own Church by being open to the precious gift of children.
And in marriage we are also called to mirror Christ on the Cross, by giving ourselves completely in sacrificial love to God and to one another, just as he did.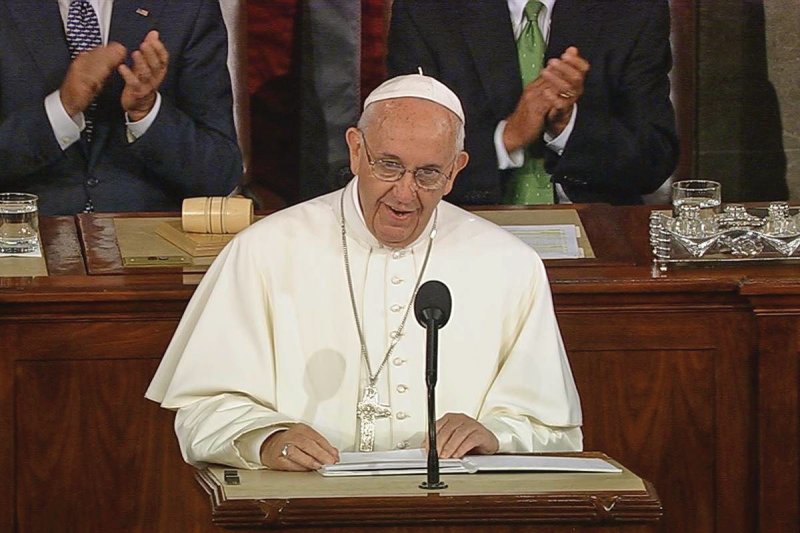 The pope received several standing ovations in Congress
Pope Francis, in his historic address to US Congress, has urged the world to follow Christ's Commandment of love.  The pope used the opportunity to tackle critical issues such as the dignity of human life, the death penalty and the refugee crisis.  He also addressed recent attacks on marriage and family life, and his concerns that the very basis of the family and marriage is being called into question. 
Here are the main quotes from the pope's address to USC ongress this afternoon:
Pope Francis on the golden rule:
"Let us remember the golden rule: do unto others as you would have them do unto you."
On the dignity of human life:
We must "protect by means of the law, the image and likeness fashioned by God in every human life."
We must recognise the "transcendent dignity of the human being".
"The golden rule [to do unto others as you would have done unto you] also reminds us of our responsibility to protect and defend human life at every stage of its development."
On the family:
"The family should be a recurrent theme….how essential the family has been to the building of this country.  I cannot hide my concern for the family which is threatened, perhaps as never before from within and without.  The very basis of the family and marriage is being called into question."
"I can only reiterate the importance and, above all, the richness and the beauty of family life."
"I would like to call attention to those family members who are most vulnerable, the young.  Their problems are our problems.  Our young people are precious."
"We live in a culture that threatens young people not to start a family."
On the death penalty:
"Let's abolish the death penalty here and everywhere. No punishment should exclude hope or the possibility of conversion."
On politics and society:
"Preserve and defend the dignity of your fellow citizens in pursuit of the common good."
"We are all worried by the disturbing social and political situation of the world today."
"It can be no more us vs them. We must confront every kind of polarisation. Our response must be hope and healing, peace and justice."
"Safeguard religious freedom, intellectual freedom, and individual freedom.  We must be specially attentive to every type of fundamentalism."
"Politics must be used to build the common good."
"It's my duty to build bridges and help all men and women to do the same."
"We have to ask ourselves: why are deadly weapons being sold to those who plan to inflict untold suffering on individuals and society?"
"It is our duty to confront the problem and stop the arms trade."
On the elderly:
The elderly are the "storehouse of wisdom".
On the refugee crisis:
"We must view them as persons, seeing their faces, listening to their stories, and try to respond as best we can."
On poverty:
"The fight against poverty and hunger must be fought constantly and on many fronts, especially in its causes."
On business:
"Business is a noble vocation, especially in its creation of jobs to the common good."
On the environment:
"I'm convinced that we can make a difference, I'm sure."
"We have an obligation to our future generations. The time is now."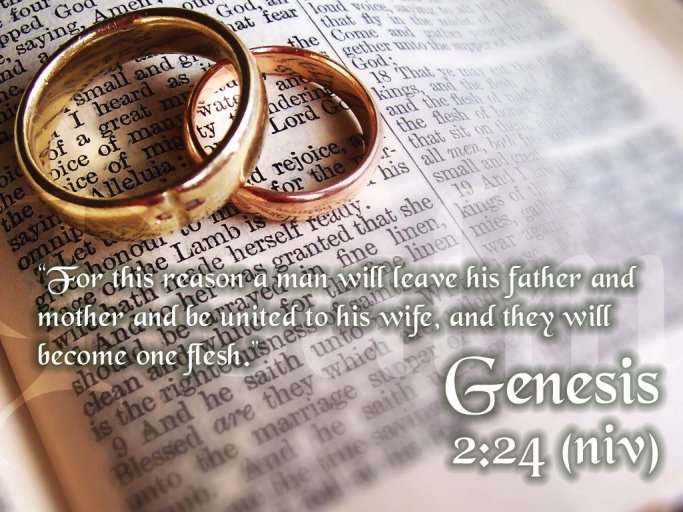 The plenary assembly of the Council of European Episcopal Conferences which recently met in the Holy land has reinforced the Church's view that marriage is between one man and woman.
The official text from the Bishops states: "The Church strongly believes in the family founded on marriage between a man and a woman: it is the basic cell of society and of the Christian community itself. It is difficult to see why different situations of coexistence should be treated in the same way."
The Bishops' statement is timely when you consider the second part of the Synod on Marriage and Family Life is just weeks away.  The statement is also most welcome in a society which is becoming increasingly confused on matters related to marriage.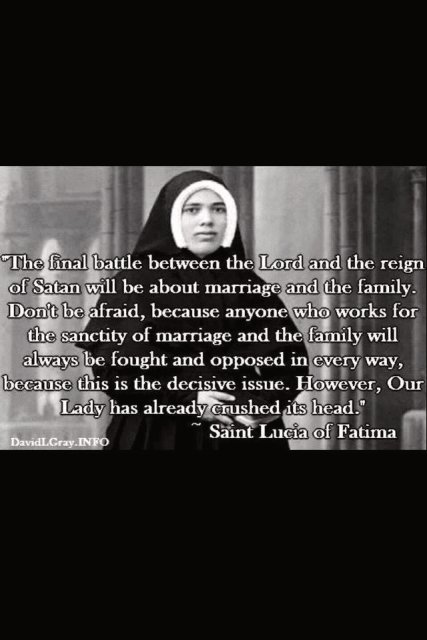 Sister Lucia dos Santos
As we approach the second and final part of the Synod on Marriage and Family Life it is important for us to remember these words of Sister Lucia of Fatima, one of three children who were visited by Our Blessed Mother Mary during the twentieth century.
Lucia describes how the final battle between the Lord and Satan will be about marriage and the family, but that anyone who stands for the sanctity of marriage and the family should not fear as "Our Lady has already crushed its head".
It should be no surprise to us to hear that there is an ongoing battle with the father of lies over marriage and family life.  Just consider contraception, abortion and the redefinition of marriage and you can see precisely where the devil is attacking God's divine plan for mankind. 
We are, in all respects, in the battlefield for the very last battle between the devil and the Lord.  But which side are we on?  Are we with the world; a world that is increasingly subject to the contol of the devil with all his lies and attacks on our faith?  Or are we with Christ and his Church, standing firm to the Truth and God's divine plan with which comes the promise eternal salvation?

Ashley Madison proudly enourages people to 'have an affair'
Poor Ashley Madison. There they are just trying to make a few quid out of the adulterous behaviour of millions of people and some smart whiz kids come along to spoil the fun by releasing the details of millions of willing adulterers. 
"Some journalists have turned the focus of the criminal act against Ashley Madison inside out, attacking us instead of the hackers" the company says.
Cut the sob story guys. Do you really think you deserve the sympathy of joe public for being targeted in this way?  If you do perhaps we need to consider the countless families put at risk because of this online adultery platform you operate.  Do you stop to think of the little child innocently sleeping in their bed and cuddling their teddy while daddy is out having sex with someone other than their mummy?  Doesn't that bother you?  Doesn't it matter to you?
We as a society have a duty to roundly criticise the type of behaviour encouraged by Ashley Madison. It doesn't just cause 'issues' or 'difficulties' in families.  It completely destroys them.  It says that this husband, that wife, those children, they don't matter.  All that matters is me.  All that matters is what I want.
For Christians it is the complete opposite of Christ's teaching to love one another.  We simply cannot subscribe or condone the type of service Ashley Madison provides and the type of behaviour it so proudly encourages. Yet you don't need to be Christian to appreciate the horrible nature of Ashley Madison's business.  It's disgusting.  It makes you feel sick to the pit of your stomach that people could facilitate the cheating and lying, the deceit and dishonesty, and of course the complete disregard for the wellbeing of children.
The behaviour of the adulterers is disgusting enough, but to actually encourage it and make money from it is frankly incomprehensible.
Don't be fooled by Ashley Madison and their bleating about being the 'victim'.  Don't be taken in by many of the mainstream media outlets who have conveniently disregarded the adulterous behaviour encouraged by Ashley Madison only to focus on the actions of the hackers.  Ashley Madison and others involved in the facilitation of adultery are disgusting organisations.  They do not deserve sympathy.  At best they deserve our prayers, so that they may be open to seeing the damage they are doing to society.  The only victims in this scandal are those poor men and women at home alone while their other halves please themselves in the arms of a stranger. The only victims are the poor innocent children whose mummy or daddy couldn't care less for their wellbeing or the wellbeing of their family unit.
Shame on you Ashley Madison, you wretched excuse for a company.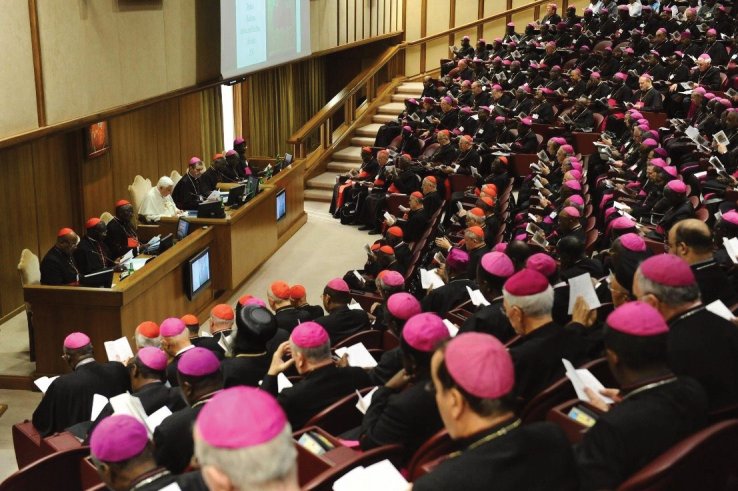 The TFP Student Action Group has set up a petition asking Pope Francis to reinforce Church teaching on marriage and the family at the upcoming Synod in Rome.
The petition has been started in response to some Bishops and also the mainstream media who are trying to force through change to fit with what society perceives as truth, as opposed to what Christ and his Church teaches as Truth.
Attacks on the family have been coming thick and fast over the last fifty or sixty years and this most basic yet most cherished aspect of life which has served us so well for so long is slowly being eroded to nothing.  Consider contraception, a moral evil which has perhaps served as the catalyst for so much evil that has followed since.  Consider abortion, where millions of innocent lives are destroyed every year across the world, all in the name of 'choice'.  And then there is the redefinition of marriage, a recent phenomenon where God's very own definition of marriage between one man and one woman has been torn up and thrown to the wind.  Add to that the ever increasing push to remove terms such as 'father' and 'mother' out of circulation and you have the most horrifying and testing time for the family unit since time began.
And what have we done about it?  What do we have to show for our efforts to stop these evils?  Pretty much nothing.  Nada.  1.2 billion Catholic people supposedly live on this earth and yet we struggle to uphold some of God's most basic truths, His most basic instructions. 
And the worst of it?  So many of our own brothers and sisters are defying God's Truth and supporting these concepts.  Contraception is seen as a necessity, abortion is seen as someone else's choice, and the redefinition of marriage just seems like the right thing to do. They say: 'to hell with what God and the Church might think, Jesus was a nice guy and he would want us to give the thumbs up to preventing procreation, to killing innocent babies and condoning sexual activity between people of the same sex.'   
Yes, Jesus would just love to see the ruination of the family unit; after all he didn't care a jot about his stepfather Joseph and his mother Mary!
No, Jesus is God.  And Jesus held firm to the Truth he himself gave to the world.  His manner of holding firm to the Truth is something we can and should take note of; full of love, compassion and kindness.  But also firm and determined.  Firm in the Truth he came to earth to reveal to us and which he subsequently entrusted to his Church, and determined to never let the devil have his way by destroying that Truth.
Brothers and sisters, please consider joining hundreds of thousands of Catholics who, like Jesus, are determined to hold firm to the Truth.  Will you be strong in your faith and reject any notion of allowing evil to creep into our society?  Are you prepared to let nothing stand in the way of you being true to God, just as the saints did? 
Let us rise determinedly as one body in Christ to protect his Truth and to allow the family to flourish.  Mother, father, brother, sister; this is God's divine plan.  
Please join a growing list of religious and civil leaders by signing the petition and let's encourage the Holy Father and the Bishops to remain faithful to God and His Church. 
/